50 Top Interior Designers In Jacksonville, Fl
With so many amazing interior designers out there, it can be so overwhelming to create your dream makeover. If you have been spending a thousand hours on Pinterest and ready to roll up your sleeves and make your fantasy a reality, you have come to the right place. We put together an epic list of 50 of the top interior designers in Jacksonville, Florida. Let's dive right in, with our top pick! 
Level Up Design
Photo: Level Up Design
About: Level Up has been recognized as the Best of Houzz, 3 years in a row for their incredible design and renovations. Since founding Level Up Design in 2009 in Europe, Kamila Malewska has perfectly blended her European Sensibility and love of mid-century modern to Jacksonville. As you can see in the before and after image, they specialize in simple designs that make an incredible impact. 
Website: https://www.levelupdesign.biz/
A.D.S. Designs
Photo: A.D.S. Designs
About: A.D.S. Designs specialize in creating an incredible residential design.   Their network of talented partners includes renowned artisans and manufacturers for truly unique creations. Amy D. Steedleys' passion for making her clients dream a reality has made this 13-year old design company a 3-time winner of Houzz.
Website: http://adsdesigns.net/
Just B Designs
About: Bianca is a native Floridian who dreamed of creating a design studio that brought fresh innovation and harmony. Her work can be seen all over Florida whether design staging for LuLu's Waterfront Grill or an amazing textural kitchen design (as seen above) with exposed brick, a modern open kitchen concept and traditional woods.
Website: http://www.justbinteriors.com/
Peace-Love-Home
About: Peace-Love-Home is a Florida based Interior Design Studio & Showroom that offers elegance and comfort in each of their coastal designs. They provide a fully-stocked showroom that offers everything you need from sectionals to lamps and accessories. Kelly Green founded her design studio on the principle that good design is about the harmony between architecture and lifestyle.
Website: https://peacelovehome.net/
DesignMind
Photo: DesignMind
About: DesignMind is a boutique design firm founded by two award-winning designers.  They have worked on large and small projects from breathtaking civic buildings to luxurious residential designs. Larry Wilson and Rebecca Davisson both hold degrees in design and over 20 years of providing exceptional design and artistry to all of their clients.
Website: https://www.designmindllc.com/
Pullman West
About: Billy and Terri Pentz, the founders of Pullman West, have brought their combined design experience to create breathtaking homes. They offer "a la carte" and their own design lines for their happy clients to choose from. Their commitment to offering the best craftsmanship and a variety of services, make Pullman West a unique creative team.
Website: https://pullmanwest.com/
The Chroma Home
About: The Chroma Home, (from the Greek word for character), is all about functionality with pops of bright colors. This award-winning design studio founded by Maria Degange, is filled with rich textiles, playful wallpapers, and global accents. From her native Greece to her new home in Florida,  you will love adding "chroma" to your home. 
Website: https://www.thechromahome.com/
Anastasia Design Group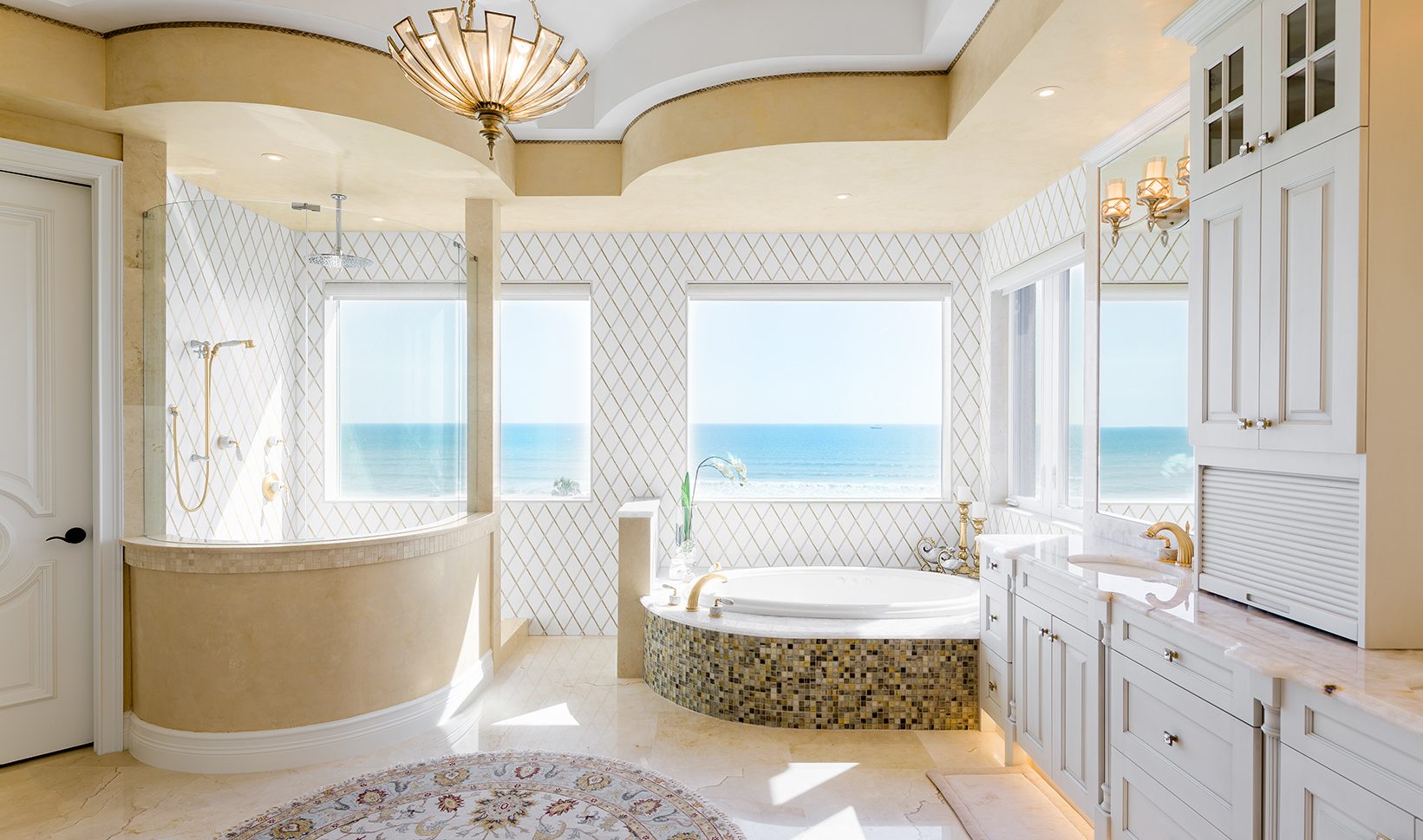 About: After graduating with BS in Interior Design, Valerie Lee, infuses each of her designs with luxury and functionality. Inspired by her world travels, Valerie loves adding global inspiration from Europe and Asia. 
Website: https://www.adginteriors.com/profile/
Antoinette Unique Interiors 
Photo: Antoinette Unique Interiors
About: Multi-award winning describes Unique Interiors to a tee. Antoinette's ability to step into her clients' vision and execute any style and design they want makes her studio incredibly unique. They are a start-to-finish design center for residential and commercial properties. 
Website: https://unique-interiors.com/
Micamy Design Studio
About: As a full-service Interior Design Consulting Firm, Micamy, is no stranger to doing beautiful and functional design. They mix textures, natural elements, and just the right accents, making their designs picture perfect every time.
Website: https://www.micamydesign.com
Donna Mancini Interiors & Flooring
About: Donna and Mike Mancini lead a very talented design team, committed to adaptability and creativity.  They offer a first-class showroom with everything their clients need to realize their vision.
Website: https://donnamanciniinteriorsandflooring.com/
Lauren Leonard Interiors 
About: Laura Leonard offers a breathtaking custom design from her full-service design studio. You can plan your remodel or a simple refresh of your space easily. She loves to blend Southern elements of architecture and elegance. Her designs have been featured in multiple publications, such as American Farmhouse.
Website:http://www.laurenleonardinteriors.com/
Pamela Neel Interiors 
About: Since 2004, this award-winning design studio has been serving Jacksonville and neighboring locations in Florida, with their luxurious furnishings and pops of coastal charm. Their studio has won the Houzz award multiple years in a row, for their stunning residential design.
Website:https://www.pamelaneelinteriors.com/
Decorator Girl 
About: Beautiful spaces at affordable prices, is Decorator Girl founder, Lizs' motto. She is able to deliver beautiful designs within her clients' specific budgets and vision.  She brings luxury and whimsy to each of her projects.
Website: http://www.decoratorgirl.com/
Karen Rothen Interior Design  
About: With an impressive repertoire of clients from Pepsi and Nine West, this award-winning interior designer can tackle anything from jets to condos. Karen Rothen loves exceeding expectations.
Website: http://www.karenrothen.com/
Interiors Revitalized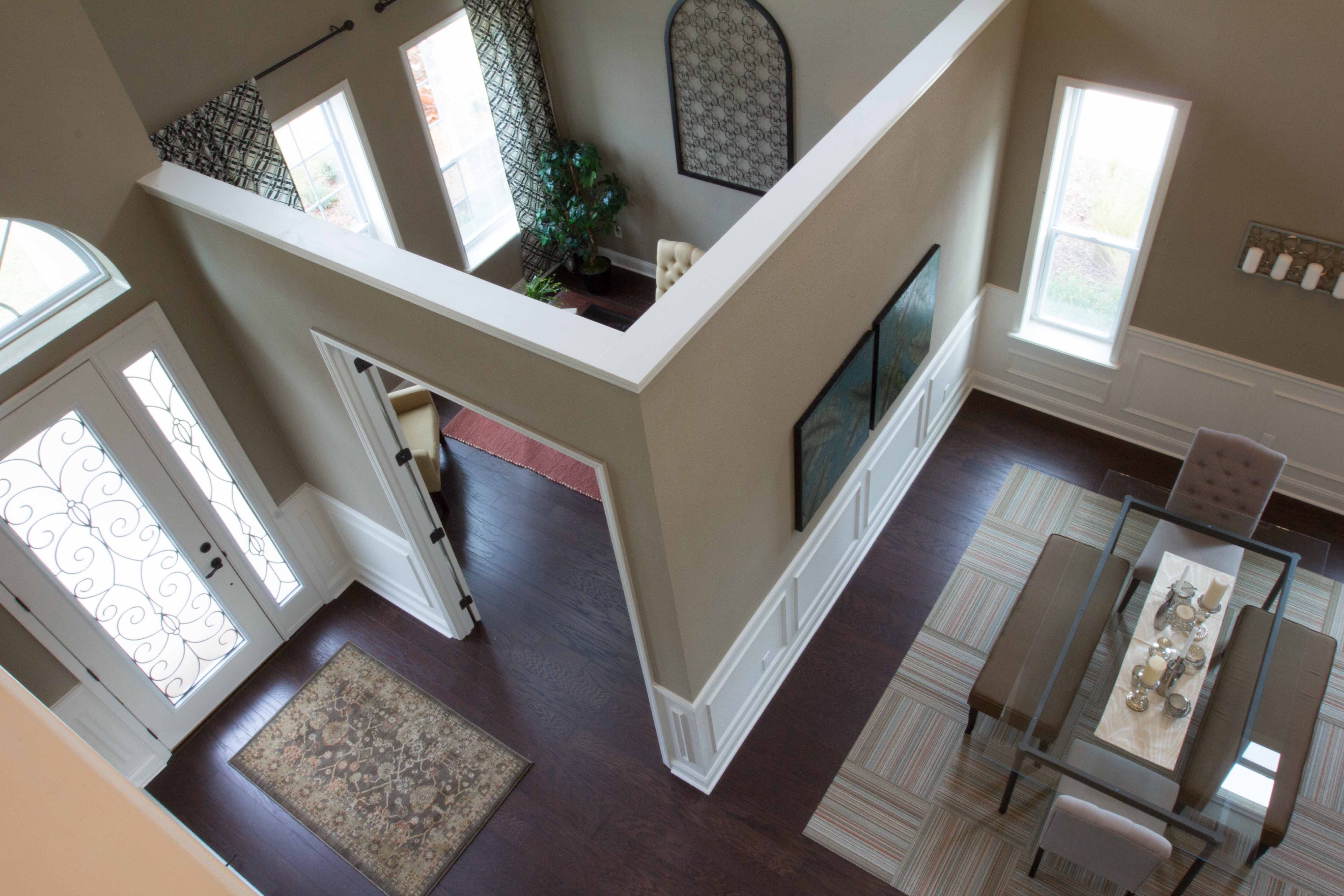 About: Offering design and decorating services, Interiors Revitalized, offers affordable designs. Known as the "rock stars of home staging", you can expect flawless design every time.
Website: https://interiorsrevitalized.com
RK&J Design   
About: Susan Johnson founded RK&J Design to bring unique construction and design to her clients. She carefully chooses everything from tile to texture to make each space she designs, a "wow".
Website: https://www.rkjdesign.com/
David Waller Designs   
About: David Waller and his team provide everything you need from carpet to ceramic and porcelain. His luxury designs meld function and timeless beauty together, perfectly.
Website: http://www.davidwaller.com/
Chisholm Design
About: Elegance and personality describe the amazing duo at Chisholm Design. Cathy Chisholm and Amanda Frederick bring design and decor elements that make a house an elegant abode.
Website: http://chisholmdesign.com/
Michael Gainey Signature Designs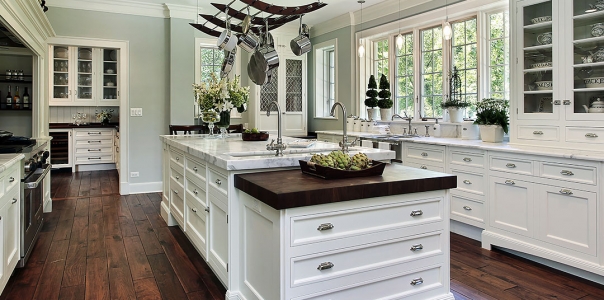 About: Michael Gainey is famous for bringing his client's vision into reality.  His attention to detail and functional yet elegant style choice, make each of his rooms unique and timeless.
Website: http://michaelgaineysignaturedesigns.com/
Arrow North Co.
About: Founded by Sharie Kaslasi, Arrow North Co., brings innovation while maintaining the heart and history of the space. She loves her spaces to tell a story unique to her clients.
Website: https://arrownorthco.com/
C&K Design Partners
About: When Charles M. Gardner and Kyle M. Williams came together, they brought with them over 20 years of creating memorable interior spaces. Their designs range from modern to traditional and everything in between.
Website: http://www.ckdesignpartners.com/
Modern Cottage Collective
About: Tranquil and cozy, Modern Cottage Collective, brings elegance and function to smaller spaces. Specializing in making a house a home they use natural elements and comfortable textures.
Website: https://moderncottagecollective.com/
Michelle Walsh Home Decorating
About: Michelle Walsh has been awarded the "Best of Houzz" award for the last 4 years! They specialize in working with local craftsmen to bring natural and unique elements.
Website: https://www.michellewalshdesigns.com
27 South Design
About: This power team does it all. From Real Estate to design, they think of everything from function to every last detail. All of their spaces are designed with function and beauty in mind.
Website: http://www.27southdesign.com/
Persimmon Interior Design, Inc.
About: If you need a full-service design team, Persimmon, does it all. From window treatments to furnishings and decor, their renovations and designs are flawless.
Website: https://persimmoninteriordesign.com/
Gordon and Johnson Design
About: Larry Johnson heads the Florida branch of this full-service firm. Their interior design style is about maximizing function and giving each space a unique "moment".
Website: http://gordonandjohnson.com/
Showhomes Jacksonville
About: Home staging at its best has helped more than 30,000 homeowners. Their coastal and clean aesthetic has been featured on HGTV and The Today Show. They offer everything from home makeovers, updating, and staging.
Website: https://www.showhomes.com/jacksonville/index.php
Lola Interiors
About: You will love the liveable luxury that is Lola Interiors.  Emphasis on functional, clean designs and subtle elegance make each project they work on a home.
Website: https://www.lolainteriors.com/
Amanda Webster Design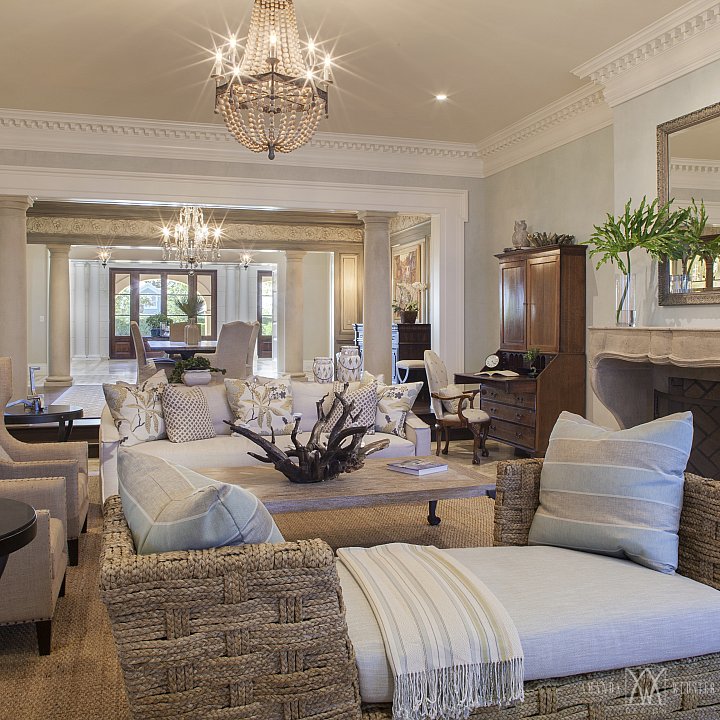 About: Amanda Webster offers a wide variety of different styles to suit everyone's needs. Traditional, modern, and commercial, their designs are flawless and beautiful.
Website: https://www.amandawebsterdesign.com/
JSandler Interiors
About:  JSandler Interiors creates incredible designs using different textures and textiles to create a showstopping look. Every aspect of your home will look incredible after a design by JSandler.
Website: https://www.jsandlerinteriors.com/
Amanda Webster Design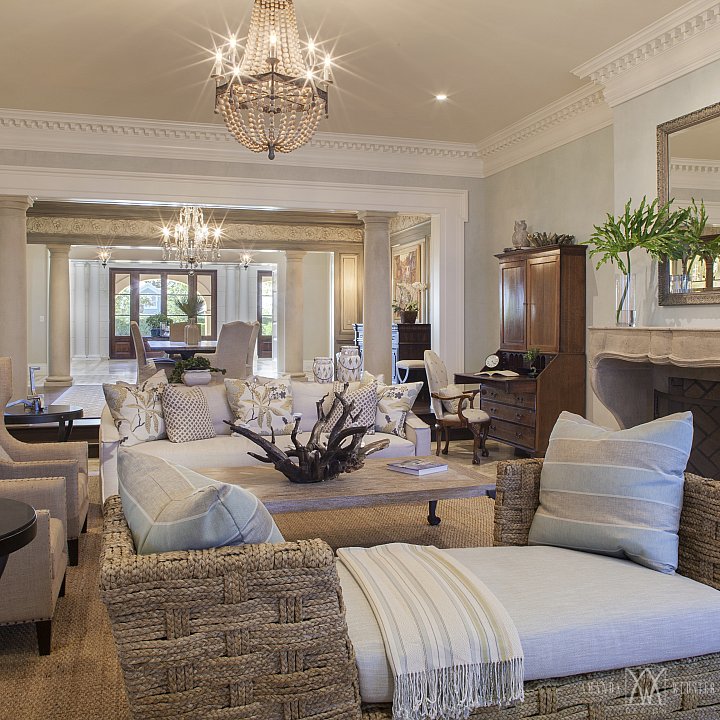 About: Amanda Webster offers a wide variety of different styles to suit everyone's needs. Traditional, modern, and commercial, their designs are flawless and beautiful.
Website: https://www.amandawebsterdesign.com/
Troy Spurlin
About: Their projects vary in style and scope but ultimately this duo bring together over 25 years of expertise in every facet of design. Their unique combination of experience is evidenced by both having worked for nationally-acclaimed designers (Alex with Jim and Phoebe Howard and Troy with Joe Nye).  Alex holds a BD in Interior Design from The University of Florida and Troy a BFA from Jacksonville University.  They are both members of ASID (American Society of Interior Designers) and The Institute for Classical Art.
Website: https://www.troyspurlin.com/
Snider & Metcalf Interior Design
About: Design Impacts Lives. Your living space should be an environment that is functional, sustainable, healthy & resilient. Their relationships with premier craftsmen, contractors, suppliers, and workrooms endure superior design solutions.
Website: https://www.snidermetcalfinteriors.com/
KMH Design, Inc.
About: Kathleen's approach to design is contemporary and minimal in nature, focusing on innovative solutions to create clean, elegant, and restful spaces.  Without any formal training, her designs are untouched by the formality of mainstream viewpoints which presents us with something truly unique.
Website: https://www.kmhdesigninc.com/about
Robyn Branch Design
About: Among Robyn's strengths is her ability to see what can be while helping her clients achieve the ultimate possibility for their homes in any geographical setting.  Listening, gently guiding and genuinely caring are her tools of the trade.  She has won an award for historic preservation and been published many times.  Robyn's numerous long-term national and international relationships and resources combined with her experienced staff provide an exact formula for a perfect outcome.
Website: http://robynbranchdesign.com/
Claudette's Decors
About: Claudette offers a unique shop at home service. She has a large van full of samples: drapery fabrics, trims, drapery hardware, wallpaper books, and rugs samples. This allows you to view fabrics and colors in the lighting and convenience of your home with your furnishings.
Website: https://www.claudettes.com/index.php/about-claudette
Villa Decor
About: Amy Darooge is one of Grand Rapid's premier Interior Designers and owner of Villa Décor Boutique, a lifestyle specialty store, and design studio. Her renowned portfolio includes projects ranging from lakeside cottages in Northern Michigan, bed and breakfasts, bistros, restaurants, Parade of Homes showcases, remodels and new construction. Her award-winning work has been featured on Houzz, in Cosmopolitan Home, Cottage and Bungalows, and other esteemed design publications.
Website: https://villadecor.com/about-us/
K. Bess Design
About: Karen Bessemer is the owner and interior designer at k.bess design.  Her career began in 1988 when she starting fabricating window treatments in Connecticut.  One of her first projects included House Beautiful, "Best Small House of 1990".  Many successful projects followed throughout the years.   k.bess design is proud of the reputation built over the years for providing quality workmanship and excellent customer service.  We look forward to helping you with your next project!
Website: http://kbess.com/about/
Decorative Architectural Shapes
Photo: Decorative Architectural Shapes
About: Decorative Architectural Shapes provides extraordinary and unique solutions to your units. Our designs consist of the combination of Eastern and Western cultures, Greek architectural art, Italian style, and British innovation.
Website: Decorative Architectural Shapes
Barga Interiors Inc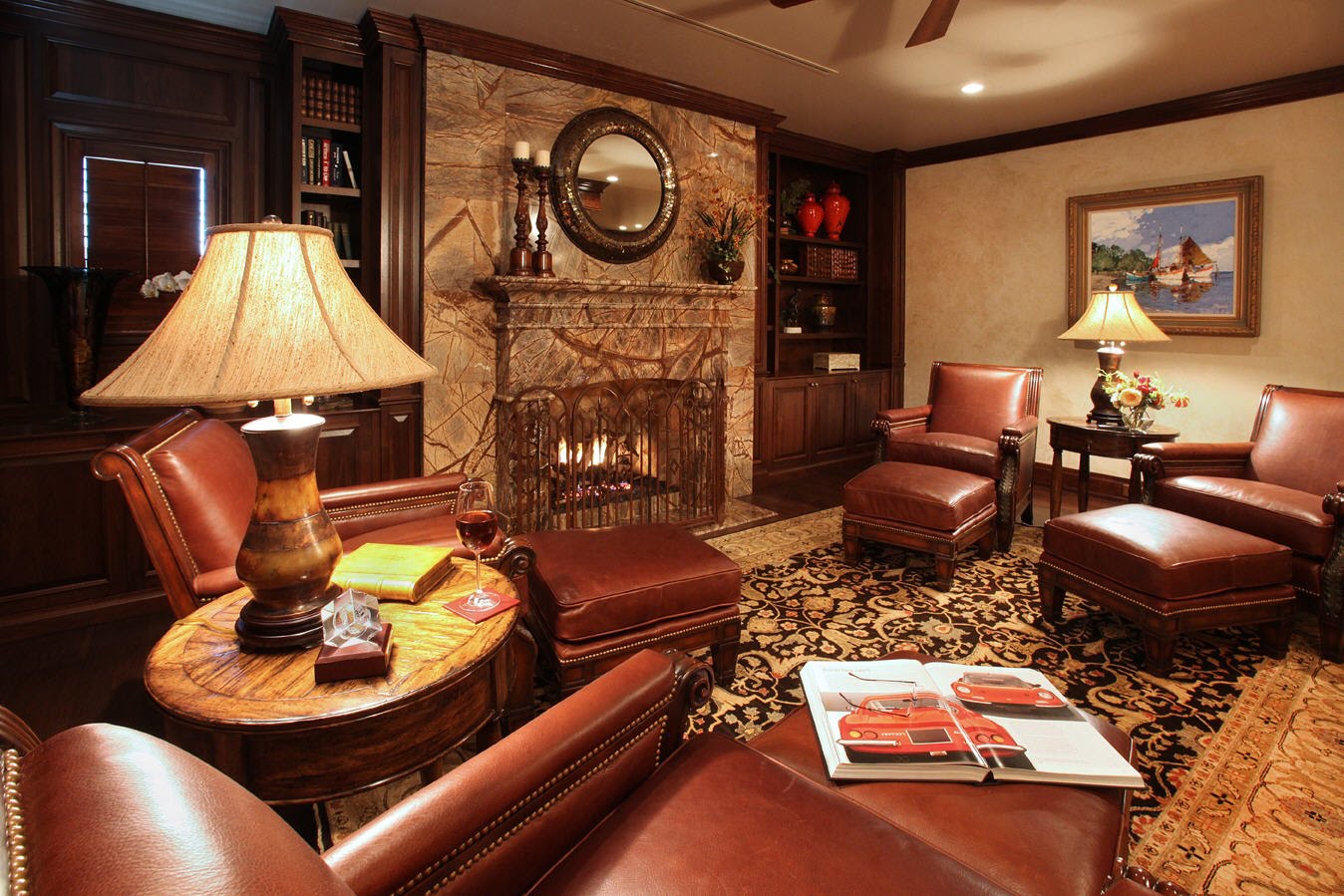 Photo: Barga Interiors Inc
About: With over 30 years of experience, Christine alongside her husband Nick has provided fine residential design and personal service for clients in Florida, Georgia, North Carolina, and Virginia. Projects range from the casual mountain and beach homes to large classical villas. The emphasis is always on timeless design and the client's personal taste. They have participated in 16 Jacksonville Symphony Show Houses- Provided Design for many Builder Model Homes
Website: Barga Interiors
Robyn McQuiston Design
Photo: Robyn McQuiston Design
About: Her degree in fashion, experience managing high-end furnishing/clothing boutiques, as well as a short, yet, successful career in  Real Estate all led me to my first home design project over 10 years ago. Since then she has helped numerous clients on projects ranging from small one-room renovations to complete new construction material selection and design. 
Website: Robyn McQuiston Design
Phoebe Howard
Photo: Phoebe Howard
About: Over the years, Phoebe's penchant for creating stylish spaces has evolved into her own brand of decorating, which has garnered praise from national media as well as her clients. Known for her fresh take on traditional style, Phoebe's work can only be characterized by its timelessness and her mantra to "keep it pretty." Her work is encapsulated in her first book, The Joy of Decorating, published by Stewart, Tabori & Chang. She has also written a monthly decorating advice column for Southern Living Magazine.
Website: Phoebe Howard 
Crosby Designs for Hugo's Interiors
Photo: Crosby Designs For Hugo's Interiors
About: Crosby Designs is a full-service interior design firm founded by Jennie Crosby Hugo in 2011. As the fourth-generation of Hugo's Interiors & Fine Furnishings, Jennie is dedicated to continuing her family's 100-year-old legacy of providing clients with high-quality craftsmanship, customer service, and customization in just about every inch of their home. Jennie's eye for blending pieces of heirlooms and new and good ol' American work ethic has attracted a very talented team to assist her in making interior design dreams come true all over Jacksonville, FL and beyond. 
Website: Crosby Designs for Hugo's Interiors
Leanne Jones Interiors
Photo: Leanne Jones Interiors
About: Leanne Jones Interiors is a residential interiors firm located in Atlantic Beach, Florida. Interiors have always been Leanne Jones' passion. She has been greatly influenced by the various artists in her family, with extensive backgrounds in interior design and visual arts. By bringing creativity and knowledge to each project, she designs spaces that are comfortable, functional and most importantly reflective of my client's personality and lifestyle.
Website: Leanne Jones Interiors
Design Elements of Brevard, Inc.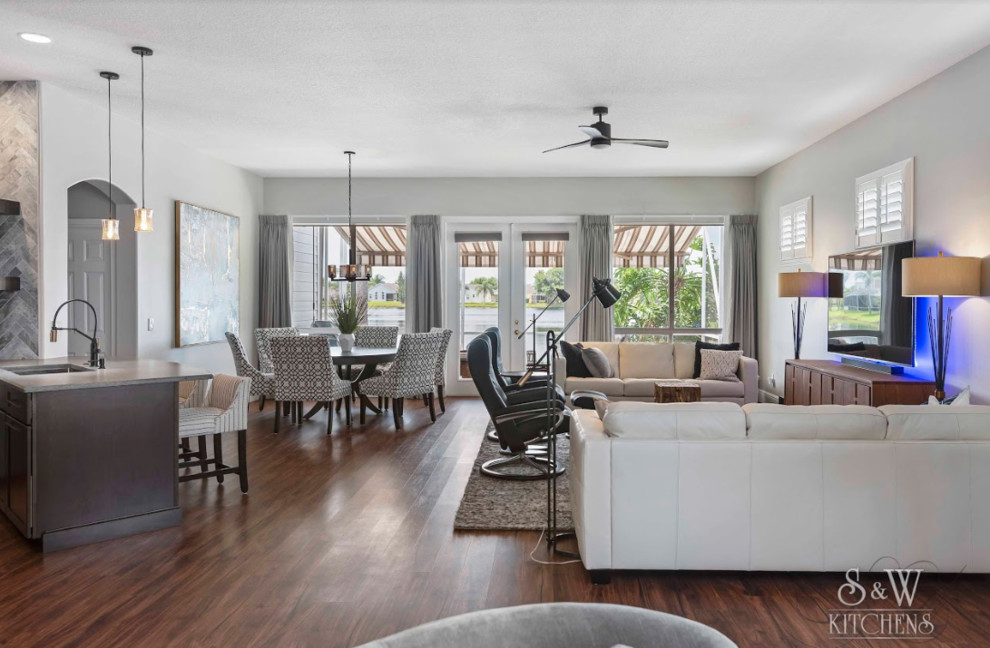 Photo: Design Elements Of Brevard, Inc.
About: Founded in 2010, Design Elements Of Brevard Inc, is the national advocacy association for the interior design profession. As a national representative for eight provincial associations, Design Elements Of Brevard Inc represents more than 3,500 members including fully qualified interior designers, intern/provisional members (who have yet to pass their exams), student, educator and retired members as well as industry members.
Website: Design Elements of Brevard
Sidney Cardel's
Photo: Sidney Cardel's
About: With a double major in Fashion Merchandising and Fashion Design from Florida State University, Cathy always knew she wanted to own her own store. Through the encouragement, trust, and support of her dear friend and business partner, Sidney Cardel's opened its door in October of 2011.
Website: Sidney Cardel
We are sure you will love each and every one of these designers' unique aesthetic and design. Stay tuned for more top designers!
Check also these articles:
Top 20 Interior Designers in Sacramento