Brightech's Top Interior Design Bloggers In 2019
We absolutely love home decor and we love people that are as passionate about it as we are. So in this post, we've compiled our most favorite top interior design bloggers. These guys and gals are absolutely amazing! Check them out for inspiration and design ideas!
About: Oak Hill Farms is born out of love for our family and a passion for nature. We believe that the ingredients we use on our bodies impact our health and well being. While spending hours at grocery stores trying to understand label ingredients, we decided to make a change. This leads us to the idea to make our own wellness products that we knew we could trust. Why not use the ingredients we get on our farms? Goat's milk, Raw Honey, Bees Wax are some of the extraordinary ingredients we are lucky to have and add to our product line. After months of testing, we perfected soaps, lotions, lip balms, soy wax candles and other products we handcraft to bring you a clean, wholesome experience you're sure to love. We have a true love for our community and other artisans and makers. Little by little, we continue to bring their pieces into our studio to showcase their work. We are adding home decor and garden products to share our love and lifestyle with you. We will continue to live clean, simply and fully and we will bring you practical and beautiful products that work for us and promise to work for you as well. Thank you for following along our journey,
About: I'm Shawna and I have a life-long passion for décor. When I was twelve, my Dad dropped me off at a wallpaper store and I came out an hour later with everything I needed to wallpaper my bedroom. I completed the entire project myself in a few days and was in awe at the transformation. It took me over 25 years to turn this passion of mine into a career. During that 25 years, I obtained a graduate degree in science and worked in the federal government for 15 years. I got married and became a mom to three young boys. Eventually, I felt the need to spread my creative wings, and I made the decision to leave my job. In 2015, I opened an Etsy shop that carries wreaths, table runners, and other home décor items that I make by hand. Next, I decorated most of the living spaces in our home, and tried my hand at all kinds of décor projects including painting furniture, adding shiplap and wall moldings, and reupholstering small and large pieces of furniture. I started to become known for my modern farmhouse style and was asked to work with décor clients to design their spaces. I have also worked with several large companies as an influencer, and have been featured on the Instagram pages of Better Homes and Gardens, Pier One Imports, and Cottages & Bungalows Magazine. I love light filled interiors with a neutral palette and my favourite décor styles are modern farmhouse, French country, coastal, and updated traditional. Check out my Interior Blog.
About: I'm Sarah – an Indianapolis native who lives in a 1960s fixer upper with my husband, four young kids, and two ragamuffin cats, Tia and Lottie (these recent additions have turned me into a cat lady)! I've been wanting to start a blog after moving into our fixer upper a few years ago as a resource for you friends to access budget friendly tips and tricks I've learned along the way!My love for home started at a very young age because my mom made birthdays and holidays special by decorating the house; and then later on, she always had a warm and welcoming house to come back to during the college and traveling years. I loved coming home and knew I wanted to create that same feeling for my future family and all those who are under our roof. There's no place like home is one of my favorite mottos!I grew up in a house that was always being worked on. My parents also designed office space for clients and so talk of lighting, paint colors, wood tones, seating, artwork, etc. were always the norm and I learned a lot from themI've been fortunate enough to travel around our beautiful country and abroad and lived in multiple places before getting married in my 30s and settling here in Indy. I loved creating a comfortable and inviting home no matter where I was!As far as decorating and design, I really like so many styles and am all about mixing old and new on a budget as best I can! Here are the styles I feel most at home in:1. Rustic Farmhouse – My dad's favorite place to visit when he was little was his grandparent's farm – and so the worn, chippy, vintage, antique style of a Midwestern farm has my heart.2. Clean Southwestern – My mom grew up in Arizona – and the amazing smells and views the dessert, cacti, mountains, and red rocks bring back so many good memories of visiting and falling in love with the southwest.3. Laid-back Scandinavian – Going to school in Denver and "playing in the open air" there made me fall in love with the relaxed environment and natural elements of the state of Colorado. The sophisticated neutrals, shimmering metallics, and reclaimed wood all found in nature and the Scandinavian style (and Ikea!) are some of my favorites to use in our home.4. New England Cottage – And then living in Massachusetts and Rhode Island for 5 years allowed me to fall in love with the historic and always classic New England coastal style! Check out my Interior Blog.
About: We're two sisters who grew up in Southern California and come from a family of five girls and one boy! We have always loved design and we each have our own styles. Teri loves the French country look with a modern twist, while Sue has vintage collections and redecorates her home often. Although we do not have degrees in interior design, it is something that we have always been passionate about. Over the years we have styled our own homes and others as well, including staging homes for sellers. Teri is also a full-time licensed realtor in California which keeps her busy. How did Wool + Vine begin?
S: We started out in 2016 when Teri was enrolled in a web-based business course. One of the requirements was to create a web-based business. Teri decided to make mini wool felt garlands and market them online. She created an Instagram and instantly fell in love with the decor community! I remember one particular weekend, her family took a trip to the river. Teri called me and asked if I could take pictures for her Instagram because she didn't have anything to post that day. I was already into staging and home decor, so I was happy to do that. She asked me to join Wool + Vine shortly after, and I was happy to accept!
T: We always say we can't imagine doing this whole thing alone. It's so nice to have another opinion, another eye for design, and even another house to style! We live in the same town about 10 minutes away from each other, and it's fun to be able to share this journey together. We love creating and designing functional, affordable, and most importantly, beautiful spaces! Where do you find everything?
S: Estate sales, yard sales, thrift shops, and antique stores. I love a bargain.
T: Sue is very good at couponing and loves the finds and the good deals. I go for convenience. If it's going on sale in three days, Sue will leave it and come back, but I will get it.
About: Home by Heidi is all about Home! As a wife and mom of 4 amazing kids, my desire has always been to create an environment of comfort and hope where people feel instantly at home and welcome. Here you will see my love of mixing old and new decor as I tackle a variety of projects, that range from difficult to easy, in my quest to perfect the spaces I've been given. You will also see the ups and downs of Home Life as well as how to stay within a budget, where to spend, and where to save. For the past 13 years, we lived in a home we built from the ground up. As of 2 years ago, we decided it was time for a change so we packed up and moved to southern Utah. We have loved the adventure of it all, but living in a rental has been a very interesting journey for me. There are cons, of course, but I also discovered a lot of pros, And as a designer I've been stretched in my abilities. In this crazy adventure called life, where you're never really sure where it will take you next, I have realized more than ever that Family and Home is truly where the Heart is and what matters most. It has been a challenge figuring out ways to make a house that isn't mine, feel like HOME. I am excited to share our next journey as we are working closer to building our final home in the coming year. Fingers crossed! I am so glad you stopped by today. I hope you're inspired to create your own life and home in a way that you love and that brings you happiness. Passion is Key, trust your gut in all you do! Check out my Interior Blog.
About: Welcome to all things "Jordecor" thank you for stopping by! I'm a decorator, blogger, artist and a mom of two running on a lot of coffee and a little wine, some days a little coffee and a lot of wine! 
I'm passionate about interior decorating and happy you are here to chat and be inspired about all things home! What should you paint the living room? Where should you get pillows for your sofa? Furniture layout? Rugs? The endless decision making can be overwhelming. There are many elements that need to come together to feel like your house is a beautiful reflection of you and your family. Good news…it's not a sprint it's a marathon. I think the process is part of the fun.  Plus you have me to help you along the way! Nothing makes me happier than connecting with you on Instagram and now you can visit me here too! Keep an eye out for upcoming events, blog posts and more! I'm so happy you stopped by so I can help you LOVE your home a little more.
About: I'm no professional, but a little back story on me is, I have a severely autistic son who is almost nine, he was diagnosed at 3 where he regressed to Autism at that time. I now have a baby as well with different special needs, developmentally behind as well because of his heart surgeries and suffering from a large stroke that caused Brain Damage. We don't know what his future holds…Hi. You are here, it's a club you've never thought you would join or maybe never heard about. It's a path you didn't see yourself going down. It's a terrifying, unknown world you may have just been thrown into by a doctor handing over-diagnosis and saying " Your child has ____ _, have a nice day." Dropped off by yourself with no idea where to go next.
About:Drop It MODERN is an interiors company committed to creating modern prints and textures for the home. Founded in 2008, Drop it Modern serves to bridge the gap between traditional home décor and modern printmaking with artfully curated design in the form of wallpapers, drapes, wedding blankets and more. Their unique and edgy collections have been featured in national publications such as InStyle, Elle Décor, Martha Stewart Living, Domino, Style At Home and HGTV just to name a few. Based in Portland, Oregon, all artwork is created and printed in house. Prior to launching drop it MODERN out of her California garage in 2008, Bree developed a love and appreciation for creativity and chose to answer the call in the form of print making and design. Since then drop it MODERN has grown into a design house manufacturing innovative textiles and wallpapers for interior designers and home decor. Each creation comes from Bree's elegant, yet edgy use of color and graphics; they have made their mark in the design world and beyond. Bree believes in the "Art of the print" and that is truly where her passion lies. She is known for curating clever color palettes and deconstructing historical patterns, with a modern feel.  
About: Remix is a Philadelphia-based Interior Design Firm whose main goal is to remove the stress from your design dilemmas and create a remarkable experience. We are passionate about putting our clients first and live by the following rules: Getting to know our clients design style, their likes dislikes and preferences.
Putting the expectation up front in terms of service fee investment and the minimum materials and decor budget required for project change.
Understanding the functionality of your space and the way you intend to use it
Curating a well thought out design concept and floor plan layout
Communicating with Vendors involved in the project to assure a smooth project transition leading to your final installation date
Making the process seamless and simple guiding you the entire way
Exceeding your expectations for the vision.We are committed and passionate about getting the project right because we live for that one gasp when you first see the finished result. We we will work with the client to interview the perfect contracting vendor to execute the design plan and bring and the vision to life, while understanding our precise attention to detail requirements expected from the designer.We bring in a strong support team and vast vendor and trade resource library which ultimately means a well developed design plan, with furniture, lighting, art work and accessories, your next store neighbor won't have. Make your space stand apart by investing in where you spend most of your time. We would love to sit down during a site survey and chat about bringing your interior vision to life. Review the details on our Full Design Package and Inquire about your on site design review to get the ball rolling on your interior project with Remix.
About: Several years ago as a newlywed and first time homeowner, I quickly realized the love I had for home décor and interior styling. When my family and I moved to the Dallas area and built a new home from scratch, I decided to venture out and share my passion via @ampeddecor in August 2016. It has been such a fun experience and I have met so many wonderful people and clients. As a Retail and Consumer Sciences Major from The University of Tennessee (Go Vols!), owning a boutique has always been a dream of mine. This dream, combined with my passion for helping people create beautiful spaces in their homes, is what inspired me to build a website where you can easily shop my favorite home décor products and e-Design services.I can't express how excited I am for this new adventure and thank you so much for your support, it means so much to me! I would love to have a storefront one day, but for now I'm taking things one step at a time and staying focused on my babies while they are still little.Follow Amped Décor on Facebook and Instagram for updates on our home, interior design inspiration and décor ideas / tips. Also, I would love to see how you style your new home décor products in your home! Please use #myampeddecor to share with me 😉.
About: The creative and designer behind Melissa Roberts Interiors. I love all things home décor and traveling inspires me and many of my designs. You'll also find that as inspiration in the lifestyle I live as a designer, wife, and mom!Before joining the design world, I practiced as an RN. I studied at Lamar University in Beaumont then became an ER nurse in the area. Later I went into school nursing; oh how I loved treating those elementary students. While this career provides a significant income and job security I knew I wanted more. Interior styling and decorating is something I have dreamed about for many years. This dream has finally become my reality.Design and decorating services are not something new for my family. My mother has owned a flooring store (purchased from her father) while my Aunt Kathy was one of the best in Houston. My goal is to assist each client to find the perfect element that reflects their style. With my passion guiding me, I have taken it upon myself to learn about the industry. I am a self-taught designer proud of where I am but excited about where I am going. Research, reading, and passion have gotten me to where I am today. Let me also mention my family and the Lord have been the greatest of them all. Without their support, my interior design career would have never begun. Contact me to get started on your next project!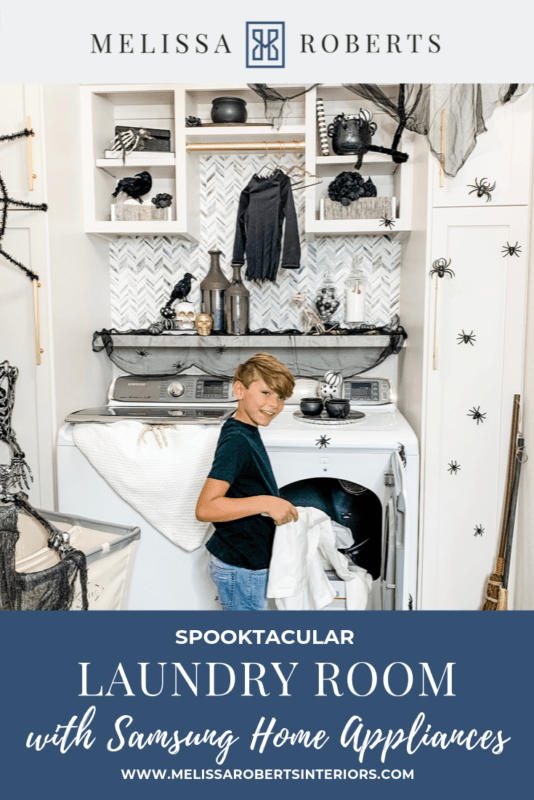 About: I'm the face behind My Rustic Retreat Lifestyle Blog & Shop.
I'm so glad you're here!! Just a tad bit about me: I'm the wife to my high school sweetheart & best friend, mother of 2, HR professional turned SAHM turned blogger. I love sharing all things home & life!! Although I often focus on home decor (mostly modern farmhouse-ish style but I love ALL styles), I also love chatting about fashion/beauty, family, and all things LIFE!! I love reading, traveling, laughing, and spreading happiness!! Thank you so much for stopping by! I hope you have fun!
About: Ellery Designs is a husband and wife design team. MichELLE + RYan = Ellery. Michelle originally started her business, I DO invitations by michelle, in 2008 primarily designing stylish invitations, planning parties and selling our handmade party signs. Six years later, in 2014, they re-branded and changed their name to Ellery Designs, to better reflect their love for DIY and all things design. You can still get inspired by Michelle's parties by visiting the Parties tab on the home page menu bar, but please note she is no longer actively designing invitations or styling parties.Michelle's true passion is interior decorating and styling. Her husband, Ryan is the maker. He specializes in woodworking, interior design and handmade pieces. Ryan is the master at layout and construction while Michelle excels in decorating any space or event. He builds, she decorates! Brands took notice and they have been featured by Martha Stewart, Country Living, Hobby Lobby, Garden Answer and Menards, to name a few.Ryan & Michelle's work has been shared by some amazing Instagram accounts including Better Homes and Gardens, Hobby Lobby, Shanty 2 Chic, Michaels, Country Living, Remodelaholic, Heidi Swapp, Kirkland's and more.In 2016, their DIY Jumbo Monogram Planter went viral across social media. Fast forward a bit and this dynamic duo have teamed up with Proven Winners, #1 Plant Brand, and created a new and improved Monogram Planter to bring to YOUR homes that are now available for purchase. Creating unique, handmade pieces is their specialty, while taking great pride in their craftsmanship.Ryan + Michelle have one daughter, Camryn, who is their pride and joy and inspiration. If they aren't working or spending time with family and friends, you can find Michelle roaming the aisles of Target and Ryan on the golf course. These two high school sweethearts reside in Northern Illinois.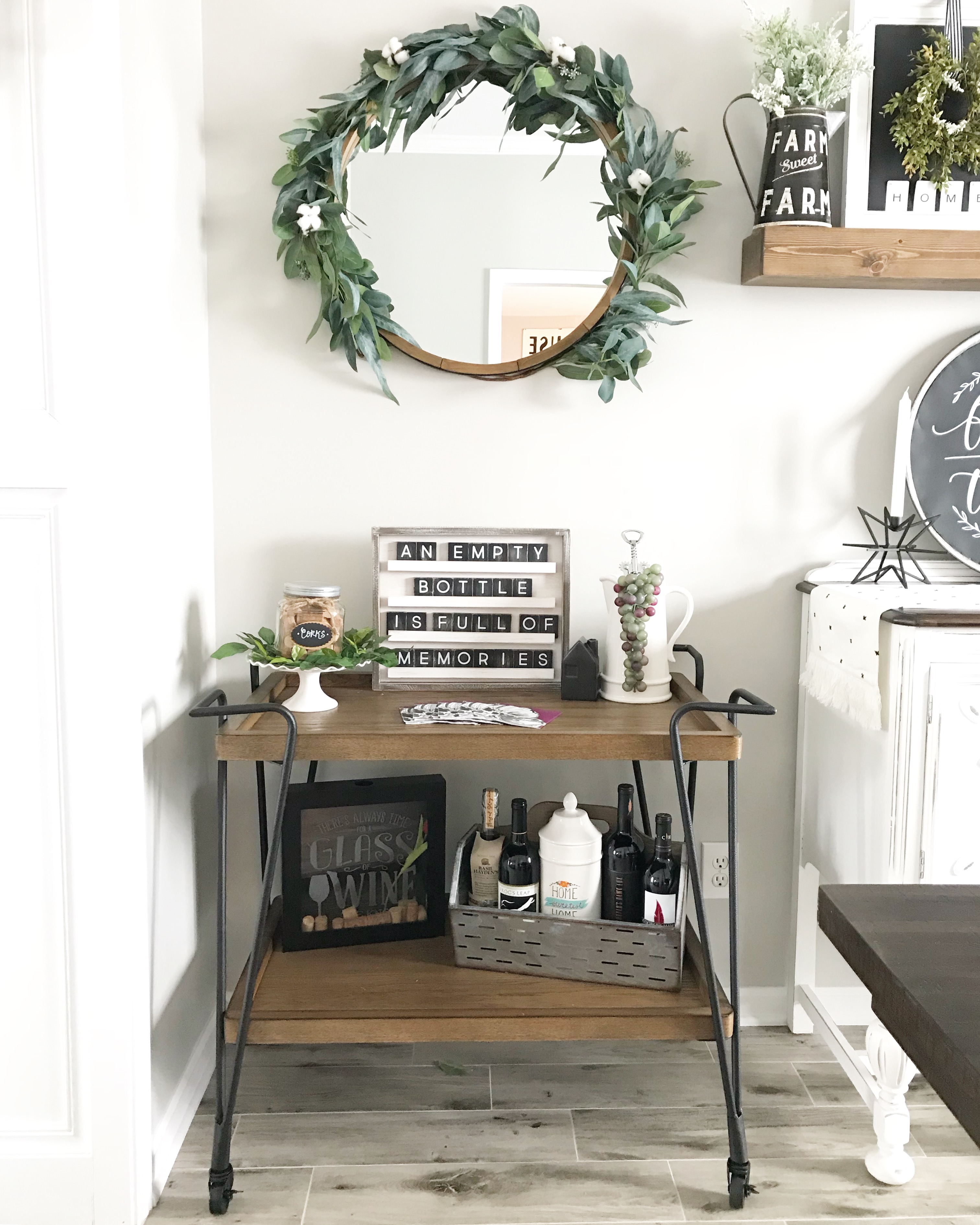 About:the American Farmhouse, and if not, let's get into it! My name is Meghan Ashman. First and most important, I'm a wife a mom to three beautiful children, one of which has special needs. When I'm not taking care of my family, you can find me in the garage cutting, painting and staining wood for my small business! I love to do DIY projects and renovate 5 rooms at one time, because that's how mom brain works, right?! I love to experiment with products and recipes and see what works for our family. We live in Massachusetts in our handed down farmhouse built in 1847, so there have been some major changes to it! We love to update it room by room, but keep the rustic and charming feel of old farmhouse style. My mixture of old pieces and new pieces makes a comfy cozy feel to our home. My goal is to help you feel the exact same in your own home and share everything under the sun with you!
About: I'm a wife and mother of 2 living in Vancouver, Canada. I've always enjoyed decorating and entertaining and have recently discovered my passion for interior styling.  My decor style is modern traditional and I love creating spaces that are classy and elegant with a relaxed feel.  At Life Is Better At Home, I enjoy sharing my simple and neutral seasonal decor ideas, interior styling tips, recipes and DIY's.  I hope it inspires you to create something new and beautiful in your own home!
About: Welcome to CG Home Interiors, an Interior Design and Home Staging firm based in sunny Arizona! I've lived in the Valley of the Sun for most of my life and while I've tried to imagine life in other states with different scenery, I'm going to be real honest – I'll probably never leave. My design eye loves the vast beauty Arizona has to offer. I was raised in the city, but love the heart that country and outdoors have to offer. If you were to ask my favorite thing about this state, it's the broad selection of scenery from desert to (almost) tropical to forest. It's being able to travel a few hours North and be in a whole new world full of pines, snow capped mountains, red rock and beautiful scenery. When it comes to design and decor, it's been a long time hobby and something I've always been passionate about. Simply put, I love making things beautiful! As far back as I can remember family and peers have always told me that I should be an Interior Designer. It sounded fun, but the thought of going into business for myself was frightening and I had no idea how I'd make money doing that! I started my family young, and frankly it just wasn't an option to forego a consistent paycheck, so I began my career in the Mortgage and Real Estate industry in 2003. My most recent roll in mortgage marketing combined with my unwavering desire to create beautiful things helped me realize it was time to follow my passion. Thanks to my wonderful husband (who is also my high school sweetheart), we were finally in a position where I could leave my desk job and pursue my dream of helping others create their own stylish, welcoming spaces. The rest is history! What began as a hobby turned into much more. In addition to offering Full Service Interior Decorating for local clients, my computer knowledge allows me to create spaces for clients near and far through Mood Boards and e-Design. Additionally, the relationships I've built over the years in the mortgage industry led to another path in Home Staging. My ability to create fresh and inviting spaces with a neutral color palette accentuate the property features and allows potential buyers to envision themselves living there as soon as they walk through the door. In recent studies, a properly staged home has been shown to result in quicker sales, higher offer prices, and maximized profit on the selling side. I'm thrilled that you stopped by and would love for you to contact me for a consultation and custom quote on your next project. Feel free to hop over to my services for more info on what CG Home Interiors has to offer!
About: Hi, I'm Kelly Radcliff! The voice and face behind The Tattered Pew where I share budget friendly decorating ideas along with do-it-yourself projects that are fun, practical and beautiful. I like to consider this space a DIY and lifestyle blog for REAL people. I'm all about finding ways to combine happiness and home! I am a wife, mom, step-mom and kindergarten teacher. I LOVE being with my family and we can usually be found at anything sports related. My awesome husband and I have two little girls together and I am blessed to have two amazing step-sons. Our blended family is the perfect combination of pure happiness and constant craziness. We live in beautiful Colorado in a "typical" home that we are constantly updating and upgrading. I love mixing the old with the new, breathing new life into old treasures, going to flea markets, garage sales and the occasional trip to Homegoods or Target. But I'll be honest, I'm really just a hot mess mama who needs JESUS and coffee every morning!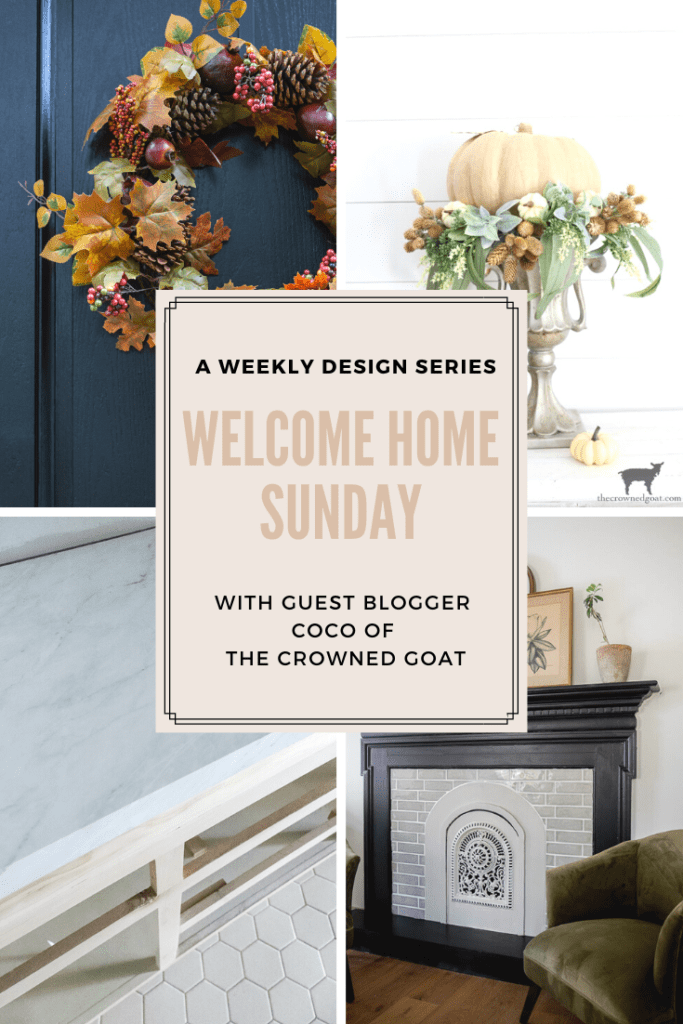 About: I'm SO excited to share my projects with you! I hope you'll find some inspiration here and the encouragement to try something new. Design and DIY are high on my list of loves! Even as a little girl, I loved moving my room around and I believe I've made so many design fails in the 18 years of having a home, that I couldn't help but grow from them. Having a home and a furniture booth over the years have been my design classroom, and I truly believe we learn something new everyday!
About: Our first design project was for the hardest clients: ourselves. When we began our life together as Mr. and Mrs. Sharp, we combined two households into one. We didn't want his things and her things, we wanted our things. Through the process of editing and curating our first home together, we learned a great deal about how we want to live: simply and beautifully. After moving homes nine more times our process has refined, and we have learned how much we love designing together.  Our first projects were for close friends who needed help with their homes. We listened to what they wanted and transformed their homes into gorgeous spaces that took advantage of the architecture and reflected the people who lived there.Eventually our design studio went from a side business to being a full on firm. With 30 years of experience in corporate visual merchandising, and 10 years in home organization and design, we bring our refined sensibility to every project. We believe you should love every single thing in your home. That comfort and luxury can coexist. We believe sometimes it's about what to take out, not what to add back in. And it's possible to have that 'I can't believe I live here' feeling every time you walk through your front door.
About: Since 1968, we have enjoyed sharing the beauty and simplicity of Nantucket cottage-style living with the world through our selection of fine home furnishings, handwoven textiles, clothing, accessories and full-scale interior design services. Today, we continue to honor our island roots with a harmonious blend of the traditional and contemporary. Original, timeless Nantucket. We carry the works of over 80 local artisans, including painters, potters, wood carvers, basket weavers and jewelry makers. Our on-island teams of interior designers and master weavers can also be found year-round to help you create custom looks and styles for your home. The next generation. Liz's daughter, Bess Clarke, officially joins the family as Chief Executive Officer. After 40 years, Liz retires in 2014 and officially leaves the business in the trusted hands of Stephanie, Rebecca and Bess who ensure the Nantucket Looms legacy of cottage-style living is honored. 2018 marked our 50th anniversary. Our heritage is built upon the many artists whose work we represent, the countless throws and the thousands of yardage we have woven, and our customers who have supported us throughout our journey. We are proud to continue our legacy of craftsmanship and a dedication to the community of Nantucket for the next 50 years.
About: Surrounded by custom home craftsmanship from a young age, Stephanie's natural talent and eye for design led family members and friends to enlist her help for home design projects. These opportunities, along with her work at a full-service firm, allowed Stephanie to gain extensive experience in both commercial and residential design.Stephanie's fresh take on classic, timeless style has garnered national attention from a variety of publications including Style at Home, Glitter Guide, and Rue. Her design aesthetic is easily recognized by its fresh, clean, bright interiors that are as inviting as they are beautiful. At Stephanie Jean Design, creating comfortable, welcoming spaces is equally important as cultivating positive relationships with our clients. Stephanie is passionate about making sure the design process is personal and comfortable, one where clients' tastes and preferences are embraced to create an environment that fits their needs. A place they find beauty in every day.
About:Hey y'all, I'm Charlotte Evans Russell. Care to know a little more about me than you may see on the blog? Let me start by saying, I was born, raised and plan to stay in Sweet Home Alabama! (insert best song ever) I got married at the age of 34 and inherited a gem of a stepdaughter. Before getting married, I went 12 years without going on one date. I know… I know… Crazy, you say? Many thought so, but the truth is I had no desire to waste time when I could be building a life. After growing up in the foster care system with no stability, it was important for me to feel established on my own. After owning a successful business and building my first house, God eventually brought the right man into my life. Totally worth the wait! He loves me more than I could have ever dreamed. We recently remodeled a historic home to make it our perfect faux farmhouse until we can build a real one of our own. We pastor a church in North Alabama with rolling hills and beautiful views. I have a sweet southern accent (so I hear) and a passion for happiness (living and giving). Hence the name, Charlottes Happy Home. Marriage and ministry are dear to my heart, while home decor and lifestyle are my creative outlets. These are all things you will find here on the blog. I would love for you to join my tribe not only here, but also on Instagram. That's where you will find behind the scenes on home decor, DIYs, budget shopping, family, fun, encouragement, personal connection and so much more. Yes, even my southern accent! Seriously, I get comments about that on the daily. Ha! Anyway, thanks for stopping by. Be sure to stay around so we can do this fun thing we call life together, OK?
About: I'm Jessica – just a Northern girl living in a Southern world! It has always been a dream of mine to live somewhere warm, near the ocean. That dream came true when I moved to Florida in 2014. Soon after, my husband and I bought a fixer-upper which inspired me to share how I'm making our Florida house feel like home…on a beach. We love everything about the "beach life" and I'm excited to share it with you! I hope you enjoy following along on our journey! P.S. Our Great Dane x English Mastiff is named Summer, so I get the "chicken or the egg" question pretty often. I named her after what I loved most and it's just that "summer" state of mind. She's a pretty big deal around here (pun intended), so at 170+ pounds she challenges me to create a pretty interior that is also big-dog friendly.
About: Lyndel Miller is an experienced food, product, props and interiors photo stylist—a versatile multi-disciplinary who can deliver all your styling needs from advertising, through to web content, print media, TVC's film and motion. Lyndel is based in Brisbane though often works around Australia and internationally. Passionate about seasonal eating, research, nature, travel, entertaining, writing and immersive creative experiences, Lyndel is an instinctive storyteller. Her eye for detail produces work often described as flawless. She has a heightened conceptual grasp of brand development, composition and an in-depth understanding of the creative and production processes.She brings diverse knowledge and experience to the table with a background that spans commercial cookery, recipe development, natural medicine, art, interior design, graphic design,radio, production, and sales and marketing management.Clients can expect well-crafted, engaging, and most importantly, effective visual imagery when they work with Lyndel. She consistently creates visual narratives in perfect alignment with her clients' visions. Additionally, she is calm and focused on set, and equally at home working one-on-one with clients as she is working as part of a team alongside other leading creatives or production and advertising agencies.
About:Welcome! My name is Michele Brown and I am a mom of 3 sweet littles and wife to a handy hubby that puts up with my countless home projects. In 2014, I started designing our dream home, a farmhouse in a Philadelphia suburb we now call home. A Tennessee girl at heart, I like to think we brought the south up north! The design process inspired me to share DIYs, design and decor ideas with sneaks inside our new home. The entire building process has inspired a whole new creative outlet for me…interior design and styling. I hope to inspire others through my sweet and simple style.
About: I am BonBon, so glad you stopped by the farmhouse. This blog is all about Home Decor, DIY  Projects, a few recipes here and there, and just everyday life stuff.I started this little blog as a way to share my love of interior design and with hopes to inspire others that they too can create a beautiful home on a budget. No matter how big or small, a house or an apartment, it's yours and your families and you can make it all you want it to be and not spend tons of money doing it.My love of decorating started when I was a young girl. I grew up in the Midwest, surrounded by cornfields, farmhouses, and woodlands. Not exactly the metropolis of Interior Design Inspiration.  I would spend hours cutting out pictures of homes, rooms, and items I loved.  I constantly rearranged and redecorated my little bedroom, making it pretty and attractive with items I had.  Small budgets do not mean small ideas or results.Being on a budget taught me the creative skills of how to use what I have and using items in different ways could get amazing results. That love of design has stayed with me over the years and has remained as my source of enjoyment and passion. Still today, I decorate my home with items I have, DIY projects, thrift store and yard sale finds. What a great way to make your decorating budget stretch. Of course, I buy new items too, but it can be very satisfying to make things yourself or to find that special item on sale or at a thrift store.I hope you will stop in often and see the latest decorating projects here at the farmhouse. It is a work in progress so never a dull moment.  Hopefully, along the way, you will see something you like and might want to incorporate into your home as well.
About: I have always loved going to open houses with my mother, who is a realtor, when I was a child. I loved going in and seeing what the spaces looked like and could look like. Two years ago a good friend of mine had her home on the market for months with no bites… I asked if she could take it off for a month while we went in and staged her home. We painted the entire interior including trim, doors, everything. We had a very tight budget so we found items on Craigslist including a floor to ceiling mantle that completely changed the room. The first showing she had an offer! That experience was when I knew this is what I wanted to do. I loved every minute of it. We don't just stage homes. We breathe life into vacant spaces. We help accentuate occupied spaces to show potential buyers these are the homes they have to have.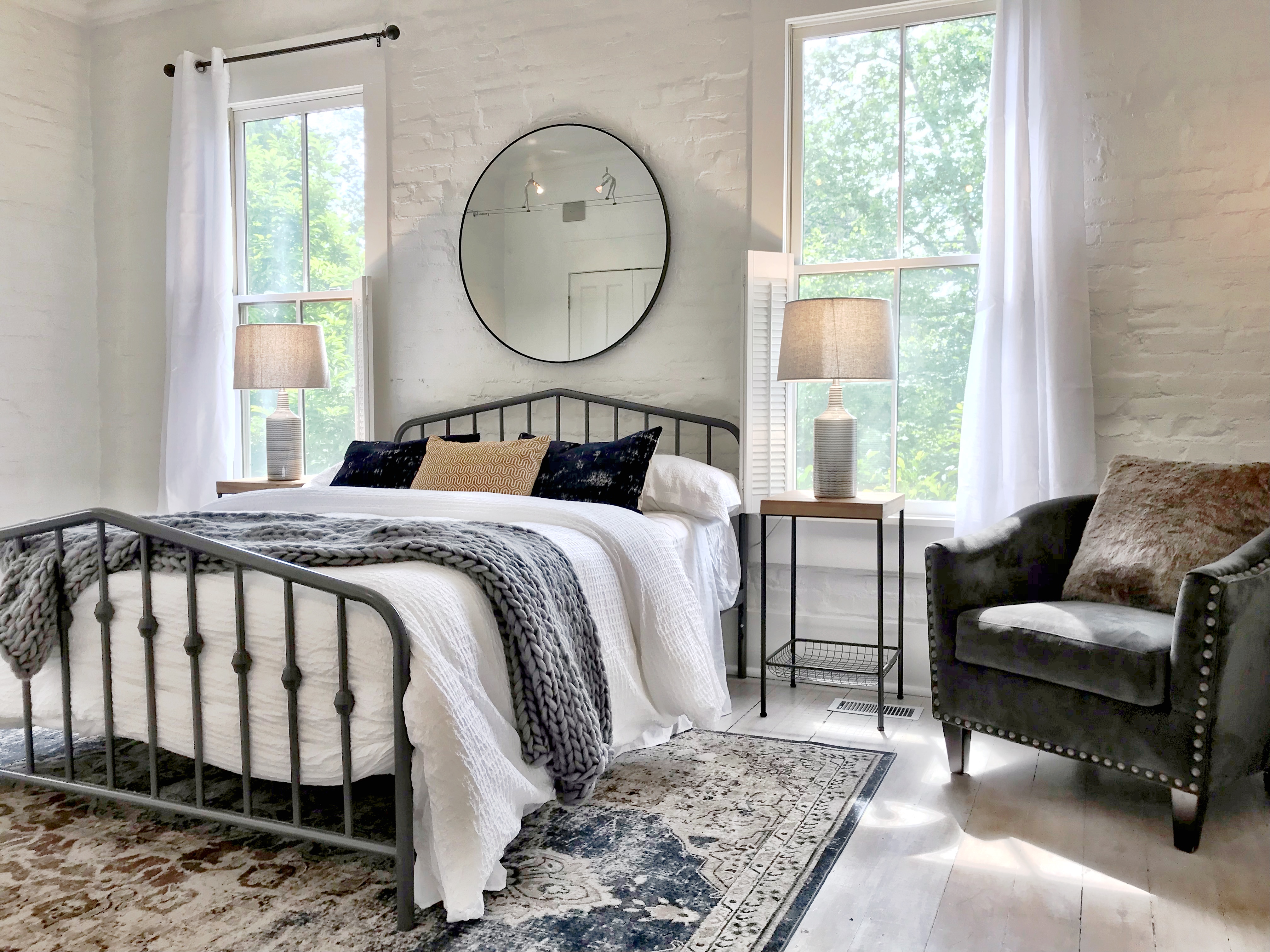 About: I have started this blog to share my passion for interiors and home decor. We spend most of our lives at home. My goal day in and day out is to help you create a home you will love.
About:Hi, my name is Kristi and I am the founder of Jolie Marche. I am a wife, mother of 3 and a self-taught textile and pattern designer from Franklin, Tennessee. Longing to be able to work but also make every one of my children's school plays, class parties, performances and sporting events led me to start Jolie Marche in a small home studio in 2009. We have grown a lot since those days, but our philosophy remains the same. We believe in surrounding yourself with tried and true patterns and textures that will stand the test of time. From feminine florals to everyday basics, we continually strive to use the highest quality breathable, sustainable cottons and linens that will always feel like home.
About: Amy Kartheiser has an eye for detail, layering and combining traditional and modern in a serene palette. She creates inviting, personal, and livable environments by collaborating with her clients on a shared vision, delivering a project that is on time, on budget, and beautifully functional. Amy grew up with design in her blood. Her mother was an interior designer and as a child Amy would sit in her mother's office as she was pulling together projects for clients. Amy would spend hours scouring through design magazines at an early age and eventually began to design her own bedrooms. Amy has a background in business, which gives her a unique skill set to manage her clients projects with white glove customer service. Her design process is: listen, design and follow-through. Amy was named by both Luxe and Modern Luxury Magazines Chicago's Top Contemporary Designer.
About: Hello, there my name is Corey Hudson, the creative behind Hudson Farmhouse home decor blog. A little bit about me. I am a mother, sweet tea drinker, frugal shopper, antique collector, extreme DIYer, and an avid designer and photographer. I live in a small rural town in central California, with my farmer husband and our two beautiful daughters who are five and three years old.  We just bought our first house and are currently remodeling it and I hope to share our process and some how to's along the way. My greatest passions and hobbies are designing and decorating our home. My style is farmhouse chic with a touch of boho. My home is a mix of items that are full of history or straight from Ikea.
About:We are Kim and Lacey, a mother-daughter duo that love to decorate and style our own little world! We hunt for bargains, repurpose furniture, take on DIY projects, and tweak and style anything we get our hands on. We decided to start a blog to document all of the fun projects we do together and to share our passion with whoever wants to read! Together we wanted to create a site where people feel inspired to make their house a cozy place to come home to. We want people to know that they can do amazing things on a budget! No one should ever feel like they can't do something because they feel that they "aren't creative" enough or they are on a tight budget. We want to help you create a sanctuary for yourself where you feel like you can accomplish your dreams and pursue your passions. Having a cozy, zen-like space can help give you productivity and inspiration in your life! We believe that it all starts in the home 🙂 So come along with us as we recreate your space into that ideal place that makes you feel like your true self!
About: I'm Rachel Joy – a DIY and coffee addict obsessed with all things home. Through this blog, I inspire and teach non-designers simple and affordable ways to create a home they love spending time in and are proud to share with others. I am so glad you are here! Won't you grab a cup of coffee and stay awhile? When we bought our first home in 2012, it was a basic, builder-grade home with old flooring and dirty-looking cream paint on every wall. We had both just graduated from college, and with the cost of a new mortgage on top of our student loans, we didn't have very much "extra cash" to use towards fixing up our house. But our passion for having a home we loved told us we needed to do SOMETHING. So we slowly worked our way through each room in the house – coming up with low-cost, DIY projects that increased the style but didn't put us into a bunch of debt. When we sold the house four years later, it was a beautiful home filled with style! Now, after fixing up our second home and helping people every month transform their homes on a tight budget, we've decided to share our wealth of knowledge and creative decorating solutions with you here, on Joyful Derivatives! Over the last 7 years, we've spent countless hours developing a deep understanding of how to effectively DIY a home transformation, and we can't wait to teach you all of our tricks.
About:Hi everyone! I'm so glad you stopped by to say hello! I'm Kim Wilson, creator of Sand & Sisal: Where love of home and sea meet. This blog came to life in December 2010 after encouragement from family and friends to share my passion for creating beautiful design and home decor crafts, and teaching others through step by step tutorials.
I'm a southern girl living in coastal Virginia. Growing up, the beach was my sandbox and the waves crashing on the shore lulled me to sleep each night. My love of the ocean and shore is part of my soul. You will see my passion for coastal flavor and design in many Sand & Sisal projects, but you will also discover practical tips in home renovation, decorating, gardening and recipes too!
My Goal: I want you, the reader, to discover how simple some home DIY projects can be! I want to empower you to create a beautifully designed space or décor item that you will be proud of! Together we will conquer our fear of power tools and icing bags, paint chips and fabric swatches and make something amazing! If I can do it, so can you!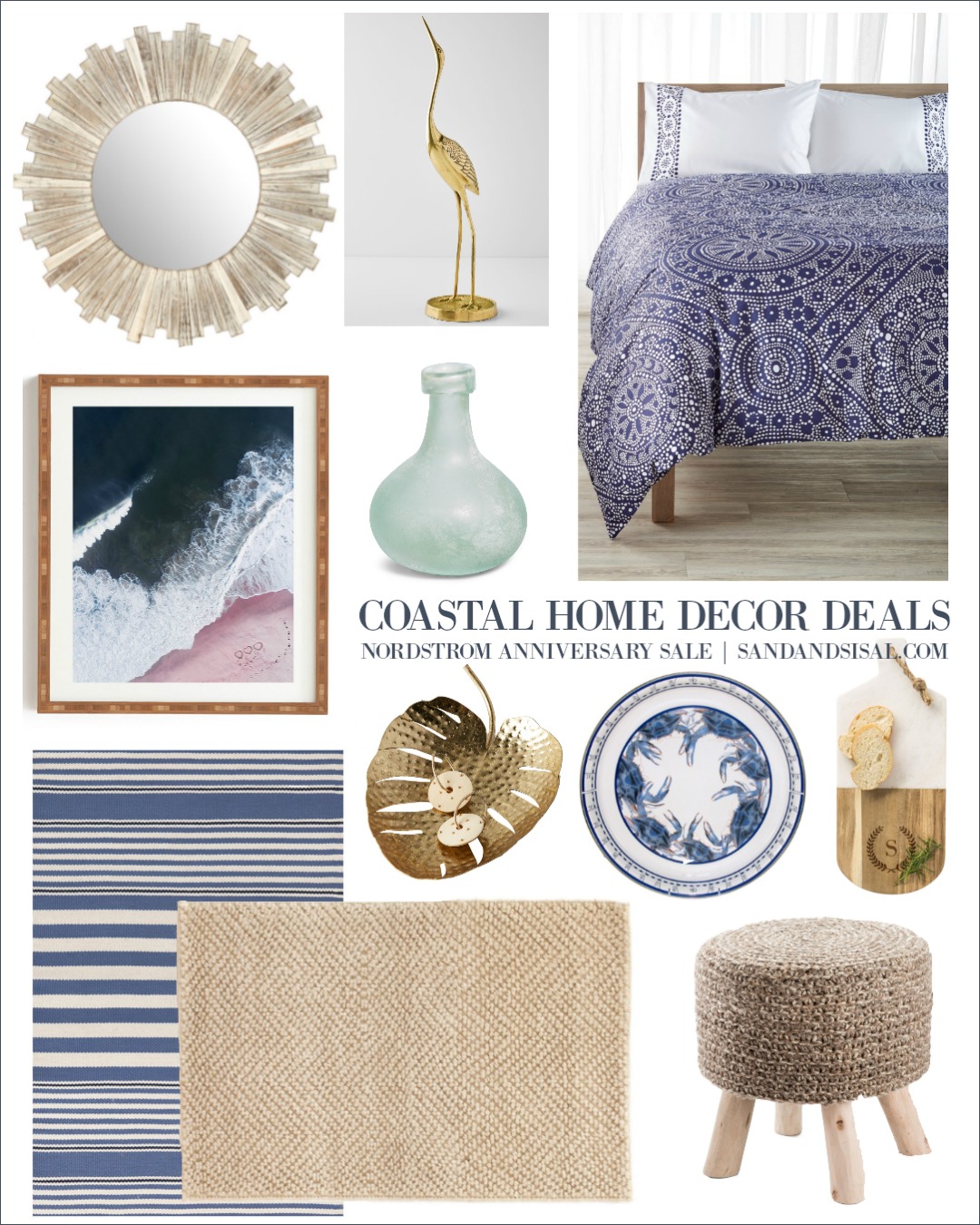 About: Thank you so much for stopping by and welcome to my little slice of wood heaven. I am so excited to share my collection with you. Words are so powerful, especially when put into verses, scripture or meaningful quotes. My goal is to take those powerful words and create tangible, memorable pieces of art for you to enjoy for many years to come. My husband and I run the show and make a great team (he's my handy wood crafter). We truly put our heart and soul into every item we make. From concept, to creation and packaging, you will take notice of the high quality, hand-crafted care and love poured into every tiny detail. I firmly believe that what sets us apart is our attention to those amazing details! So grab a cup of coffee and let's talk. I absolutely love bringing vision to life, and would love the chance to work with you in creating a custom design that really speaks to your life. We all have those favorite verses or quotes that touch our hearts, so let's work together to make something wonderful that captures the beauty in those powerful words. Come follow me on Instagram as I take you along on our journey as we make our first southern house a home and get the FIRST glimpse of new products to hit the shop
About: I grew up in Grand Rapids, Michigan and have always loved the Midwest. I chose Bloomington as the place I wanted to set down roots, and have lived here for over 18 years. We may have crossed paths at my last business, Peppertree Floral + Events, which I owned for over 10 years. I love spending time with my hubs, two kiddos and my dog, cooking, reading, crafting, and doing just about any home improvement project you can imagine. Working in real estate has always been a dream of mine. I'm very fortunate to be able to do something I'm passionate about.
About:I'm Adrienne Elizabeth and I'm so glad you're here! I'm inspired by fresh, modern home decor, everyday casual style and all the best in skin care and beauty. Interior design, fashion, beauty, style, these are all things that I love and day-dream about. I've also been living the low carb life for over a year and I love to share tips for your low carb success here well. I hope you'll find your dose of inspiration here!
About: Hi, my name is Tiffany. I'm a Texas girl through-and-through and quite Southern at heart. I married my high school love after he swept me off my feet. We didn't know at the time the depths (and heights) to which our love would be carried over the coming years. Through the journey, God has blessed us with three beautiful children and a deeper understanding of faith, marriage, and family. I have a Bachelor's degree in Visual Studies with an emphasis in pottery. After a few years of teaching Art to middle and high schoolers, I made the decision to become a stay-at-home-mom. This decision pushed my creative side to the back seat a bit but allowed me to focus my time and energy on our little ones. Not long ago, I felt God pressing on my heart to renew the gifts He has given me, while encouraging others along the way. Joyfully Rooted is a place where I want to encourage others to find the strength it takes to truly be rooted in joy on a daily basis. It is my desire that Joyfully Rooted encourages you in all things faith, family, and home.
About: We're two gents from the big city – a perfectionist designer and a free-spirited doctor – who decided to slow down, simplify, and unplug by moving into a historic farmhouse in Upstate New York. We traded in taxis for pickup trucks and store-bought for handmade, and filled our lives with what brought us the most joy: entertaining, cooking, gardening, learning to live off the land, restoring our farmhouse, and creating cool sustainably-made home goods. On any given day, you'll probably find us feeding our chickens, working on a project in our on-site studio, or whipping up a new cocktail recipe to share with you. But the best thing might be our pretty incredible community of like-minded folks, both online and off. We really love connecting with our neighbors, supporting local businesses and artisans, and bringing everyone together through events we host throughout the year. The Farmhouse Project is our cozy corner where we like to share all of the above. So even if you can't visit this gorgeous area in person, you can still get a taste of upstate living and experience the charm of it all as we create our own happy hybrid of a beautiful life, lived simply.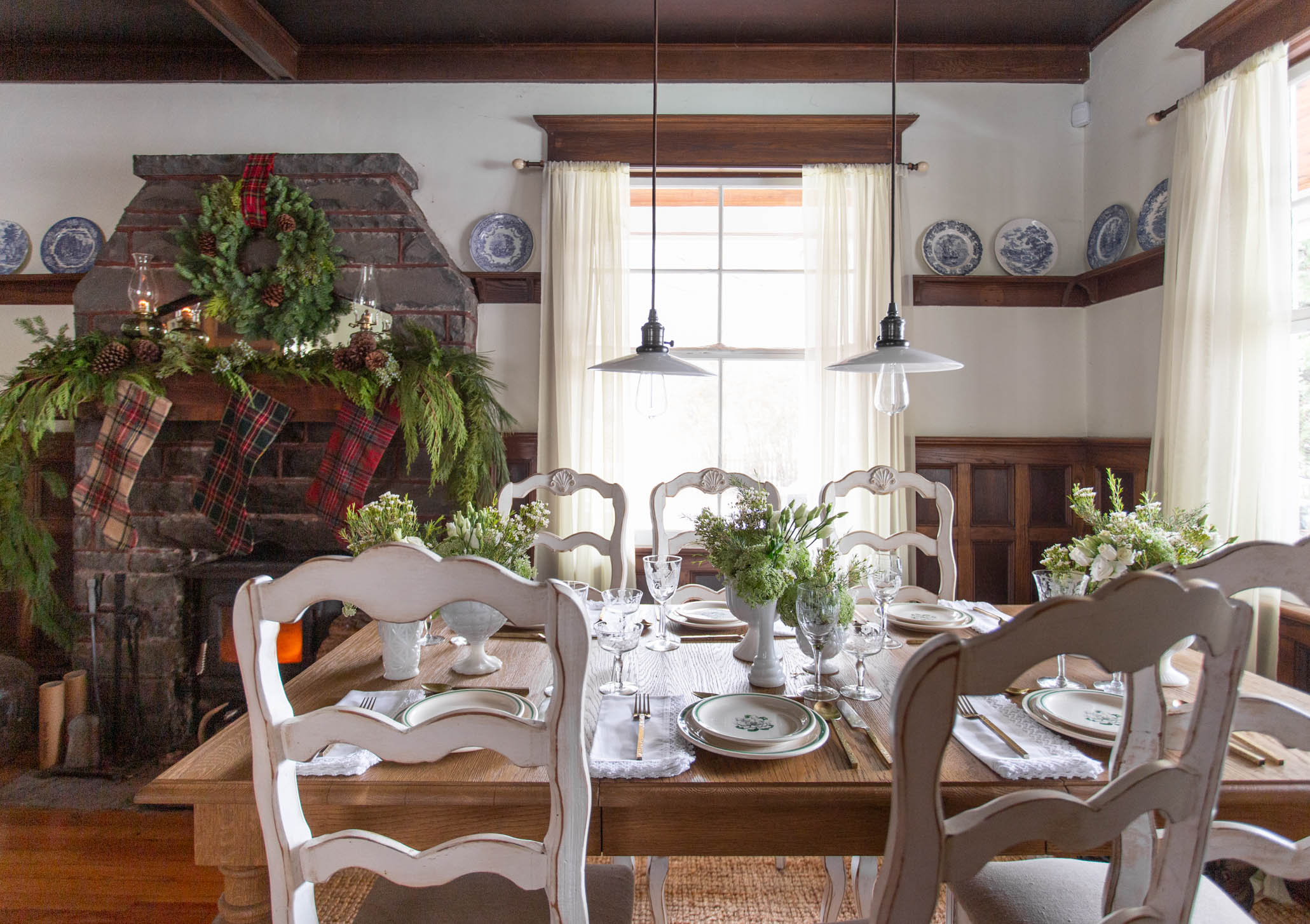 About: Hi! I'm Robin…just a southern girl who longs for snow… I am married to Mike who is the love of my life and my partner-in-projects. This blog is called All Things Heart and Home because I believe everything I do in my home is a reflection of my heart-From the smallest things like decorating for each season to bigger endeavors like remodeling our kitchen or entertaining my extended family of 30…everything is a way to set the stage for what matters most, which for us, is that our friends and family feel the love of God and know without a doubt that they are welcome in our home. And you're here! So I consider you my friend, let's hang out and encourage each other to find inspiration for what matters most~
About: If you had the opportunity to buy the very house you grew up in, would you? So here's the scoop: What seemed like days after we finished renovating and decorating our first home, life decided to happen: Pregnant with No. 3 and a new job in my hometown. A move was inevitably in our future. A tight budget and big expectations didn't exactly mesh for us and we were left with a big goose egg on potential "new" houses. Then the opportunity of a lifetime came a-knocking. My parents had been teetering on the idea of selling their house, yet not quite ready to let it go. But, selling in the family meant they didn't have to. Done and Done. Now let the fun begin! Follow along and see how we're tackling room by room, brining new life to this little place we affectionately call, "Blueberry Hill." Check out my Interior Blog.
About: Hey! We're Sarah and Jessica. We're BFF's and have known each other since we were 5 years old. This blog is our place to share all of our best recipes, tips, crafts and DIY projects. We grew up in the same neighborhood and have been friends since we were 5 (that's over 25 years!) Now, we live across the country from each other, but running this website together keeps us tight – and extra busy. (Thank goodness for Marco Polo!) We love sharing simple yet delicious recipes, and we are self-proclaimed dessert aficionados. If we're not knee-deep in a room makeover, we're doing new Cricut projects, keeping up with the latest craft trends, or sharing helpful tips that make everyday life just a little bit easier!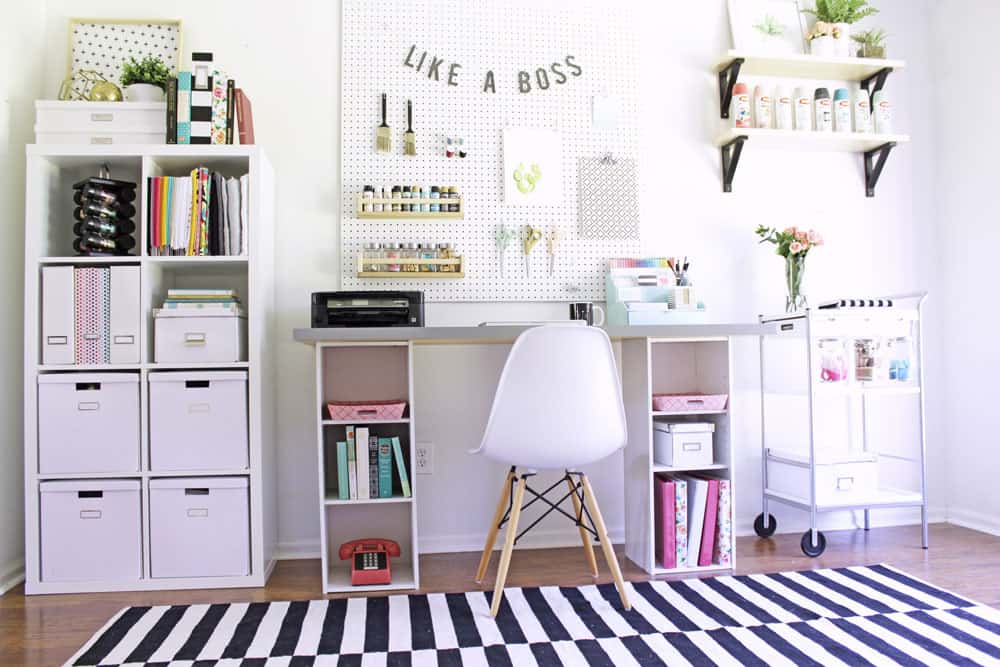 About: Hello! I'm Heather and I'm a single-mom of a half dozen girls (5 with us and one with Jesus). We live in Tennessee on a beautiful 3.5 acres. For years I've had a dream of opening a little shop to sell items for the home. While I don't have an actual brick and mortar shop, I have thoroughly enjoyed hosting an online store, taking part in various markets in the Nashville area, as well as working with clients in their homes. I am often asked what my favorite style is to create. Without a doubt its French Farmhouse. However, I thoroughly enjoy a variety of styles, color palettes, and creating unique and different styles to meet the individual styles of clients. If you are local, in the Nashville, TN area, and would like help with any interior space, you can find out more information on the services we offer under "Design Services" on the menu above.
About:Welcome to Whispered Inspirations! A place where you can be inspired to live, explore, eat, design, learn, and create. I'm Nancy. I live in border city Windsor, Ontario and Detroit, Michigan. Having worked in health care for almost a decade, I am happy to be back to my passion. You can also find me on the Huffington Post, TODAY's Parents, and as an Oprah Magazine Brand Ambassador. Check out my Interior Blog. 
About: Creating beautiful yet live-able spaces is what Jessica is all about. She's in her element when she's creating, renovating, or styling a beautiful space with furniture, textiles and accessories. Jessica has an eye for pretty and a knack for bringing beauty and calm to the spaces she creates. As a mom of three, she knows the importance of  beauty + function + comfort. She loves seamlessly balancing modern and timeless, using neutrals, textures and layers to give her designs a serene and collected feel. Founded in 2014, 25:40 Love started as an interiors and home goods e-commerce site. Shifting gears a bit, 25:40 love now specializes in design, styling, and renovations in Bowling Green, Kentucky and Nashville, Tennessee. Inspired by Matthew 25:40, Tom and Jessica Dolan have brought together their passion for creating beautiful spaces and a conviction to help people in need. The Dolans believe each of us has unlimited potential to change the world through small acts of kindness and expressions of gratitude. In collaboration with their favorite charities, they serve the 'least of these' around the world by donating a portion of all proceeds from 25:40 love. 
About: Grab a cup of coffee, let's laugh until we cry, and dare to DIY as I show you how fun and easy it is to Renew, Create, and Decorate your home all while finding Beauty in the Blemishes.  Check out my Interior Blog. 
About: 100% sourced and manufactured in Nashville, Tennessee USA, Walls Need Love has been a leader in the self-adhesive art industry since 2008. We pride ourselves on creating fresh and original self-adhesive decor. In simple terms, our business is helping our customers get creative ideas from their imagination on to their walls.We are a very nimble team and strive to get things done fast. Like really, really fast.Customer orders typically ship within three business days. Because of our centrally based Nashville location, 75% of our U.S. customers receive their orders within two to three business days. We also ship regularly to Canada, Australia, and Europe.The Walls Need Love team strives to enjoy life at and away from work. We believe that big things can come in small packages and we're thankful to have you as a customer. We promise to do our best to serve you the best looking, highest quality self-adhesive wallpaper, murals and wall decals available.At WallsNeedLove.com, we believe your life is your canvas. Smile. Get creative. Do what you love and love what you do. And do it often.
About: My name is Lorin. I am a wife, a mom, a daughter, a sister, an auntie, a friend, an artist. I believe in God, tradition and sharing the little things that mean something. I believe in making things by hand. I believe in sharing stories from the past with my children. I believe in the comfort of family. I believe in my creativeness. Eleven years ago my mom taught me how to sew on her antique Singer sewing machine. At that time, a new chapter in my story began…
As a child, my bed was always made with vintage chenille bedspreads. My mom had a linen closet full to choose from…pink with polka dots, white with scrolls, peach with flowers, yellow with lines, cream with tufts, green with circles. There was something about the way they felt. The stories that traveled with them. I adored them. When my kids were born, I started collecting bedspreads for their rooms at local flea markets, estate sales and antique stores. I found that many were in perfect condition and many were damaged, but there was a pull at my heart to take them home anyway. Little did I know, at that time, that I was preparing for a dream I hadn't yet dreamt. Within a few months, my son was ready to sit up in the grocery cart. I wanted a grocery cart cover for him but I didn't love the ones in the store. This would be the first big project at the sewing machine with my mom. We created a pattern and used pale blue striped chenille. A few years later, my kids grew older and I spent more time at the sewing machine. I spent even more time collecting vintage fabrics and linens. One day, I saw my daughter toddling around and I felt she needed a little friend to carry everywhere with her. The first "Hugger" I made was a lopsided, fuzzy, pink cat. I look at it now and smile. It wasn't quite the vision I had but over time, and many attempts, it became exactly like I saw it in my heart. Then, my friend's daughter was losing a tooth and she wanted a tooth fairy pillow. I took my tooth fairy idea to the Singer. I hand stamp the word TOOTH on each small pocket. The more I started sewing with vintage chenille, the stronger I felt about only using the bedspreads that had been damaged over time. I couldn't bring myself to cut into a perfect bedspread that had made it through so many years without being damaged. So, the good ones got tucked away in my linen closet and now they cover my daughter's bed and I feel such joy in my heart as I pass by her room. It reminds me of home.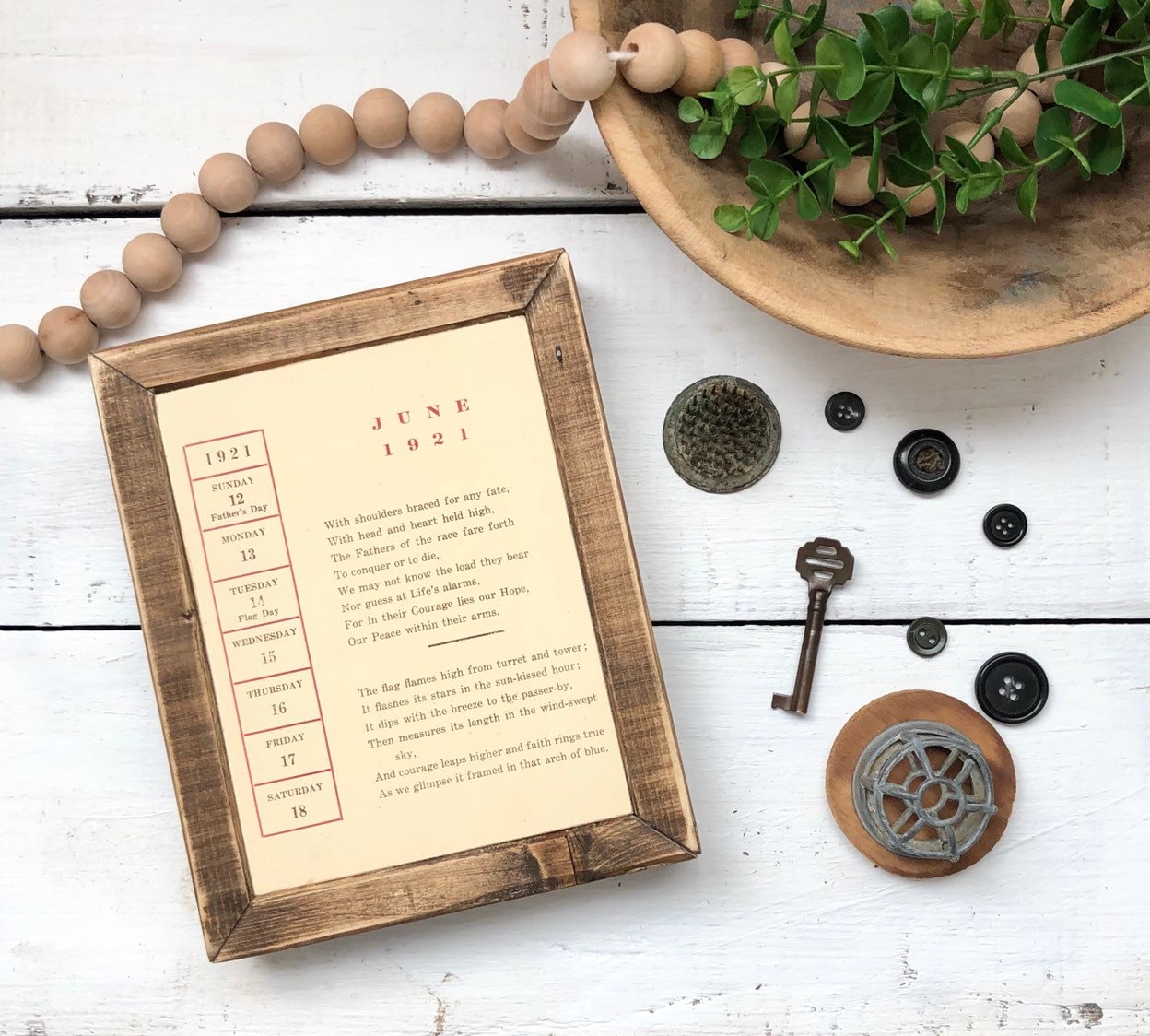 About: Lisa Boncich is no stranger to the art of creating a home. A seasoned Long Island real estate agent and dedicated entrepreneur, Lisa's main priority and inspiration when heading into every project is simple: to help people. Lisa has always had a passion for anything and everything real estate-related, working tirelessly to find the perfect house for her clients in order for them to, with no hesitation, call it home. This translated easily when starting The Rearranged Home. Her love for uniformity and symmetry, eye for design and space planning and proudly self-given "Neat Freak" title allows her to paint a picture for her clients and create a space that is not only pleasing to the eye; it makes the day-to-day tasks easier. Your space should not interrupt or distract from life's most precious moments.
About: Welcoming, cozy and simple are 3 words I'd use to describe our home. I love using vintage pieces and mixing them with newer items giving life to found treasures and heirlooms. I feel more comfortable in a neutral color setting such as creamy whites, blacks, taupe -although I do love color, I usually incorporate it using natural elements such as flowers, greenery, and wood tones. For me, it's more soothing and less "clutter filled". I've never been one to stick to just one style and feel that most styles can be incorporated and mixed to create your own look and style, not what a book tells you. I'm somewhere between the modern farmhouse meets French rustic meets industrial kind of vibe currently. I'm living and loving the Texas lake life with my high school sweetheart in our recently empty nest. Together we have raised 2 boys who are newly married and our baby girl just graduated from college. My family is most important to me as is my faith (and my fur baby's) Entertaining is a joy to me and I have been planning birthday parties, holiday events and everything in between for many years, loving every minute of it and still going strong! I love to make my guests feel welcomed and special, so that reflects in the planning and love that goes into a gathering at our home.
Creating a space and surrounding that is comfortable, simple and affordable is so important to me. Therefore, inspiring a look. creating a home means many things to me. A home is more than just a dwelling, it's where your style is felt all throughout your life in every stage and circumstance.

About: Originally founded in 1986 as a residential construction firm on Philadelphia's Main Line, Design Manifest took its first steps towards becoming a full-service residential design and construction management company in 2004 when Naomi Stein joined her father Andrew's team.  Through 12 years of working together, Naomi absorbed her father's wealth of knowledge in high-end remodeling and added her sharp eye for luxurious finishes space planning and color that took the business to the next level.  When Andrew retired in 2016, Naomi reincorporated as Design Manifest LLC, and a new chapter was born. As Design Manifest's client base expanded beyond its roots in the Main Line into Center City and as far as the Jersey shore, Naomi was inspired to relocate and reinvent the Design Manifest offices to reflect the evolving business.
About: My name is Lisa and my husband and I are empty-nesters who recently moved from New Hampshire – where we lived and pastored for 18 years – to Frederick, MD. Here are a few things about me: I love to travel and my greatest joy is encouraging other pastors/leaders. You will see on my stories on IG that my husband and I often travel to a different state/city each week with my husband's job. My husband and I have purchased three fixer-upper homes that we've turned into Airbnb's. (We sold one of our local ones but bought another in FL! ) Managing these has been a fun hobby in our "empty-nester" state! I love exploring new cities and I especially love finding new places to eat! (Can I just say that going out to eat is one of my favorite things to do – next to decorating, of course!)Along with that…I love coffee! I enjoy seeing transformations- in people (first and foremost) and in things that are discarded (like furniture and homes). My passion is seeing the forgotten and neglected come to life! My style is simple mixed with a little boho, eclectic, farmhouse and modern. My motto is: thrifty decorating is fun! In fact, one of my favorite places to shop is the local Goodwill.
About: Take a look through our portfolio to understand our scope of service. We love to design spaces in their entirety, focussing on every detail. When we are through, your home or commercial space will be photoshoot worthy and cozy & functional all at the same time. 
About: After a decade of developing her expertise in interior design and construction project management in the corporate sector working in-house for LPA Architecture, The Coffee Bean & Tea Leaf, and Cushman & Wakefield; Natalie offers a detailed and highly organized strategic approach to any sized project. Eight years after starting her own firm, her ambition remains to bring her vision of uniquely California inspired modern interiors sensibly to residential and commercial spaces. Her professionalism and passion for the design process lend itself well to ensuring the project is a success with a proven track record. What sets Natalie apart from other designers is her natural design talent coupled with a detailed understanding of the construction process. She can not only create an organized unique design plan but also oversee its implementation to completion. A reverence for architectural history, an appreciation for the natural environment, and an awareness of current design innovations mark an award-winning Veneer Designs project. Natalie holds a Bachelor of Science degree in Interior Design from Cornell University and is a LEED accredited professional. She resides in Los Angeles with her husband and two young children where her eye is restlessly scanning the environment for any and all design inspiration moments.
About: Hi! I'm Kellie I am so glad you are here! Some of my favorite things are vintage, cottage & farmhouse decor, I'm a big believer that you can create a beautiful home on a budget! My other favorite things are my 3 teenagers and my amazing husband who I still have a crush on! He is my DIY partner… I love meeting new friends so grab your coffee and bop around my blog!
About: Linen & Flax was born out of a passion for two of my greatest loves: home and family. My passion has always been to create liveable and inviting spaces where families can be comfortable to live their best life. Places where their best memories are made. Places they are proud to call home. What started as a desire to create that environment for our family grew into the opportunity to do the same for friends and neighbors. One by one, they invited me into their homes and trusted me with their spaces. Over time I began to trust myself. Linen & Flax originally launched in October 2015 as a full-service operation offering design, renovations, and new home construction projects. We hosted a Linen & Flax launch party in our home and every guest who joined us left asking the same question: Where can I buy your furnishings and accessories? Two months later, we provided an answer by opening the Linen & Flax Home store on Canton Street in the heart of downtown Roswell, Georgia. The store features everything from furniture to accessories for any home. Linen & Flax expanded again in 2018 by moving to a larger space on Canton Street and utilizing the original location to open Linen & Flax Apparel.  It seemed only natural to offer the same beautiful, livable apparel for your everyday lifestyle. Today, Linen & Flax has transformed beyond just design services, home products, and storefronts. We are a team dedicated to building a lifestyle brand that reflects who we are and all we hold dear—providing you with the pieces of home and lifestyle that set the scene for memories to be made and real-life to be lived.
About: My name is Linda and I am the person behind Life on Summerhill. I am so glad you came to join us and hope you get loads and loads of home decor ideas to make your house a better home!
About:Hi I'm Summer, and welcome to our farmhouse! I'm a stay at home mommy, a rug and chandelier addict and a DIY enthusiast. I love sharing my ideas for affordable farmhouse decor and sharing snaps of our daily life on the farm while I'm at it…I hope you will come on in, sit down and stay a while:)
About: So, I decided to do a little "get to know you" for those of you who have just recently started following me and my business! My name is Jade Bennett and I live in Mesa, Arizona. Go Devils! (Just kidding. I just really wanted to say something prideful about my home state. It was either that or "Go cactus!") I graduated from the American Institute of Interior Design in Fountain Hills. One of my favorite things my instructor, Judy, ever taught me was, "trust the flowers to be beautiful!" I bit of knowledge I have found true in any well designed room. I have worked around town at various furniture stores and home decor boutiques, but about 3 years ago I started Finders Keepers Design. I specialized in refinishing old furniture. I love seeing beautiful old pieces find new life and energy with just a coat of paint! Recently I have taken the natural step back to my roots of interior design and I am loving being in your homes and helping you find your own personal sense of style.
About: Hi I'm Rachel, a Nashvillian stay at home mom turned momtrepreneur. Most days you can find me in a messy bun and yoga pants wrangling two boys while running a real estate business, homeschooling, DIYing, and keeping up with my passions. I'm mostly known for my thrifty finds and the ability I have to make the dollar count. Amazon is my go too and I tend to say I have an eloquent taste on a Target budget. I'm most passionate in life about my faith, my three men, writing, and serving silently behind the scenes. I'm an introvert gone social mediavert and when I'm not busy you can find me… well never not busy.
About:We're an experienced, interpersonal interior design business who specializes in e-Design and furniture refinishing.
We are so glad you're here! style·mutt: noun an affectionate nickname for those who cannot attribute their design sensibilities to one "breed."  An individual who enjoys an eclectic mix and appreciates various decor styles. 
About: Welcome friends! Finding lovely started with the hope of living with intention and inspiring creativity in myself and others. It began during an exhausting season of baby colic and toddler woes, in which I decided (for my sanity) to pour my heart into the purposeful act of choosing to see lovely all around, seeing it in my home, seeing it in my babies, seeing it in others and the spaces they call home. Naming what is good can go a long way to pulling you through some hard days. My husband and I moved to Boston in 2008 so I could complete a clinical internship and masters degree in nutrition from Boston University. A few years later, we walked through infertility and all those woes, having our first son in 2014 through IVF. At 12 weeks pregnant he was diagnosed with Fibular Hemimelia. Although far from the journey I thought I'd have, it is perfect and good because we chose to define "good" in light of eternity and God's grace. He has bilateral below the knee prosthetics and is a great gift. You can read all about his story and my momma heart moments here on this blog because there's lovely there.In Spring 2015, unknowingly pregnant with our surprise 2nd son, (funny how those things work!) we purchased a fixer upper. Built in 1879 in Wellesley, Massachusetts, she needed some love and we're pouring that in to her. A California girl in a very New England place, our home is an inspiration of west coast calm, layers of textures, neutrals, ocean hues, and windows, windows, windows. I'm enjoying the journey to pretty spaces–spaces I feel inspire to raise my babies and love our community. Join us as we go room by room, project by project and adventure to adventure, finding the lovely.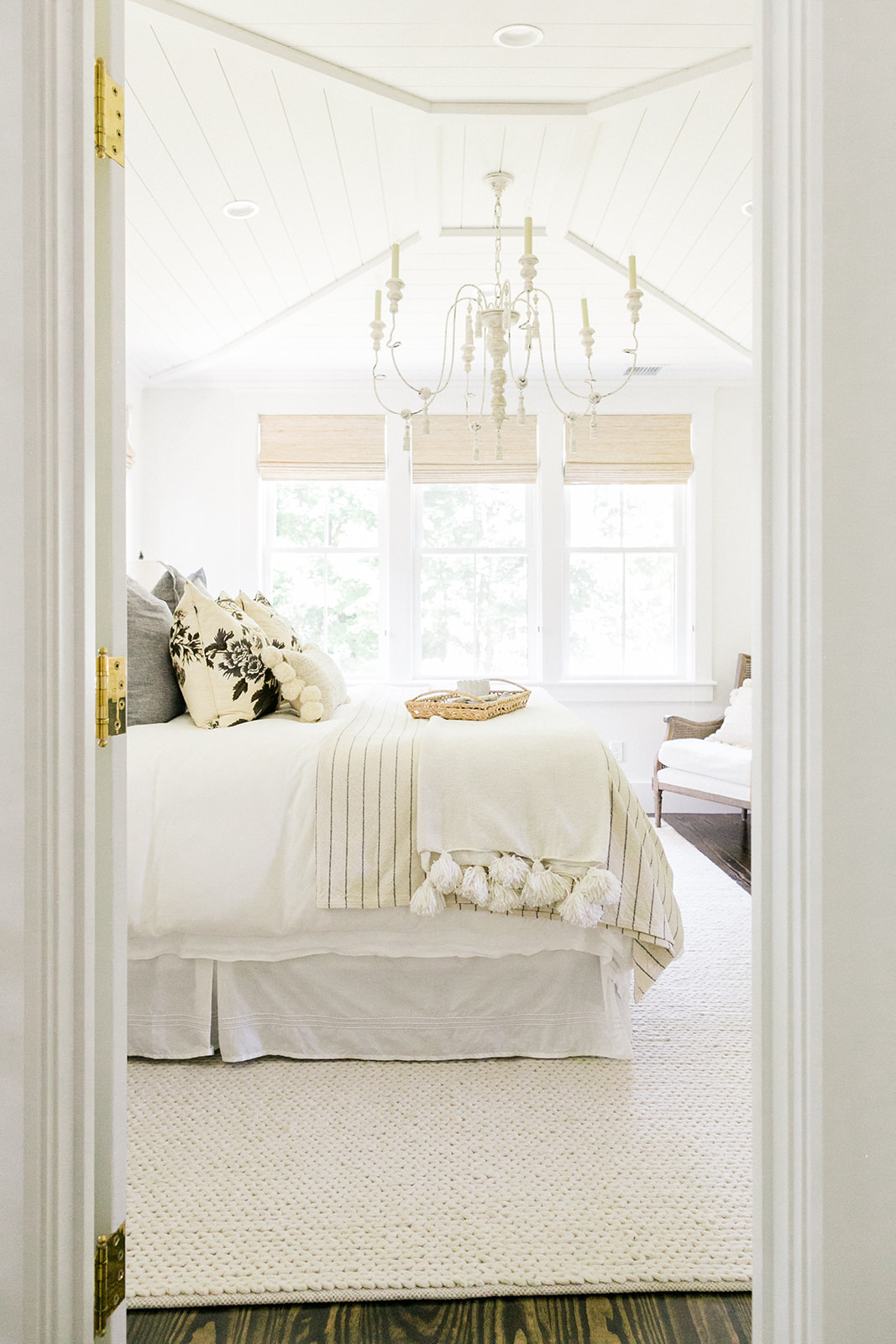 About:
My mom was a homemaker, and I have three amazing siblings who are now my best friends and biggest supporters. What I remember from growing up is not so much what our beautiful home looked like, but how my parents made home feel. It was a safe place – a place of comfort and warmth. My Dad never talked about money being scarce, even though looking back I still have no idea how he raised four kids on his small income. All he talked about was how good God was, how we had so much to be thankful for. My Mom was a constant in my life. Walking through our front door and smelling dinner on the stove, seeing candles lit and hearing her music – usually a beautiful film score – in the background is what I remember from home. In the winter time there were fires burning in the fireplace and Mom was always baking something delicious. This was home to me. I met my husband in 9th grade. We married after college and I so desperately wanted to provide him with that same feeling of home that I had grown up with. We had a tiny rental and barely any money, but I did my best to make it a place of rest and warmth. In 2012 my dreams came true when we were able to purchase our very own house. It needed a lot of work, but I could see the potential and the promise that it had. Four years, two little boys, and so many projects later, I have tried so hard to make this house beautiful outwardly. But more important to me than how our house looks, is how I make home feel for my family.
About: Grab a cup of coffee, let's laugh until we cry, and dare to DIY as I show you how fun and easy it is to Renew, Create, and Decorate your home all while finding Beauty in the Blemishes. Noting Grace is a website full of DIY ideas and creative ways to decorate your home – all on a shoestring budget. Each project showcases easy tutorials with step by step instructions to create a home and life you will love with intention. If you are looking for ways to dive into fun DIY projects, and find solutions to creating a home you love, then this is definitely the page you'll want to follow.
About: Amanda graduated with an MBA in Marketing from Southern Connecticut State University. She has over 10 years of experience in the field of marketing and graphic design. Amanda currently resides in Connecticut with her husband and three children and three Yorkshire Terriers.
While Amanda's day-to-day life is surrounded around her beautiful children, her "side hustle" is owning her own business, Living with Amanda. She is very passionate about interior design and helping people transform their houses into a unique space they pride to call their own. She feels very fortunate to be able to watch her children grow and also do what she loves.
About: I'm Kellie I am so glad you are here! Some of my favorite things are vintage, cottage & farmhouse decor, I'm a big believer that you can create a beautiful home on a budget! My other favorite things are my 3 teenagers and my amazing husband who I still have a crush on! He is my DIY partner… I love meeting new friends so grab your coffee and bop around my blog! I am honored to have you visit!
About: My name is Michele Brown and I am a mom of 3 sweet littles and wife to a handy hubby that puts up with my countless home projects. In 2014, I started designing our dream home, a farmhouse in a Philadelphia suburb we now call home. A Tennessee girl at heart, I like to think we brought the south up north! The design process inspired me to share DIYs, design and decor ideas with sneaks inside our new home. The entire building process has inspired a whole new creative outlet for me…interior design and styling. I hope to inspire others through my sweet and simple style.
About: Darla brings a fun, genuine, down-­to-­earth approach to designing beautiful spaces. Since she launched her career in 2016, clients have fallen in love with her work, growing her business almost exclusively by word of mouth. That's right. In her past life, Darla spent almost 20 years as a Detective Sergeant in Miami, Florida.
The two careers are more similar than you may think. Of course, as an interior designer there are 100% fewer shots fired (well, maybe 99%). One might say she is an expert on the importance of having complete tranquility at home after a stressful day at work.
Her background has carried over so many hidden perks including a strong sense of integrity, accountability, and a ready-for-anything-ness that is key for home renovation projects.
Did it turn out that the hideous Grecian column WAS load-bearing? Darla does not shock easily. Did a flash flood just drown your timeline? Darla will be your literal calm in the storm. Or perhaps the construction team just knocked down a wall to reveal the previous owner's suitcase of unmarked bills and fake passports? Darla will be uniquely equipped in this situation. Her career transformation was fueled by a need to express her boundless creativity.
After endless childhood summers spent rummaging through her grandmother's antique store, she developed an extensive knowledge of antiques, collectibles, and pieces that look perfect together. Darla's refined eye definitely sees those diamonds hiding in the rough. Or maybe you prefer the rough over diamonds. She sees that too.
Above all, Darla loves creating rooms that are gorgeous, elegant, and soothing. Get ready to fall in love with your space.