Brightech's Top Wedding Bloggers in 2019
Weddings are such a special time, but you have to get all of the ingredients right. It takes a lot to put together a great wedding! There is the flowers, the decor, the food, the venue, the dresses. I'm exhausted just thinking about it. We've been in touch with lots of really cool wedding influencers because they absolutely love our string lights so we decided to compile a list of Top Wedding Photographers and Bloggers. Enjoy!
About:My name is Analisa Joy and I am a photographer in Southern California. I cannot begin to explain the excitement I have at simply doing something that I love. God has created an amazing world and He has made it easy for me to find joy in the small things in life. I enjoy photographing love, laughter, and candid moments that can't be reenacted. If you are not having fun on our shoot then I am not doing my job. Life is short and I aim to capture every moment of it, for myself and anyone else I am lucky enough to meet! Enjoy!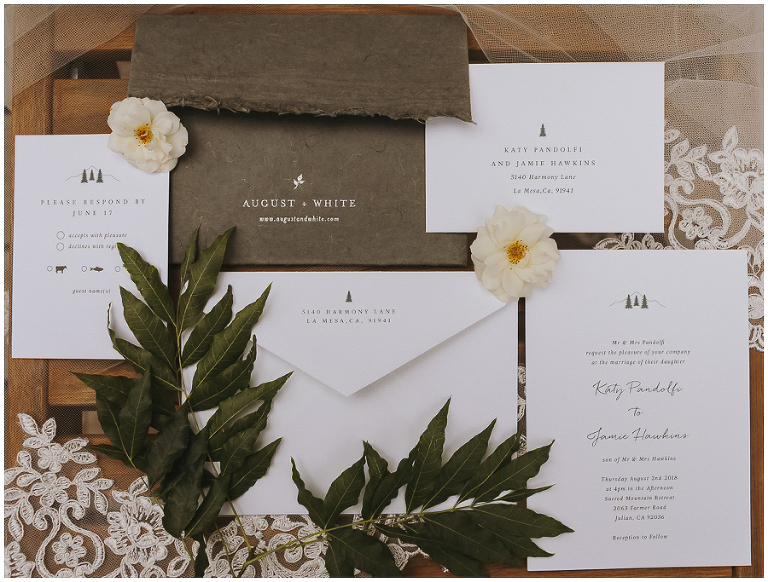 About: Hi, I'm Tomiko, an African American Travel Blogger,  wannabe nomadic traveler and praying for my own travel show someday but until then a Tennessee based Digital Marketer and Content Creator in this digital world.  I am also a wife,  mom, daughter plus I have a day job that allows me to have soap, water, electricity, and let us not forget food.  My family loves adventures of any kind whether it's traveling to the Amalfi Coast or exploring our own backyard we make sure we seek out adventure and adventure in every destination.I am a self-confessed travel junkie and I love to slowly immerse myself in other cultures by spending time with locals, eating where they eat or simply just trying to understand someone else's point of view. As an African American Travel Blogger, it is important that black travelers are represented in the travel industry. Do I have a bucket list? Yes, I do but travel for me is not about just ticking off an item and quickly moving on to the next destination – I don't find this kind of travel fulfilling. I like to travel slow, to experience different cultures and to learn from them and this will help me become not only the best African American Travel Blogger but the absolute Best Travel blogger out there and kick ass creating stories and content for my clients!
About: I am a "lifestyle" photographer in Central/Western Massachusetts. I started my business a few years ago focusing solely on family photography. As my business has grown so have I. I have expanded into capturing all of life's special moments. Families, new babies, expecting mamas, newly engaged couples & weddings. I am so humble to be able to capture these moments in my clients' lives. Moments that can freeze time, be looked back on and treasured forever. It truly makes my heart happy and is the sole passion behind all of my work!
About: Andrea Eppolito has dedicated her life to the art of wedding and event planning. With a deep belief that every love story deserves to be told, Andrea works with 6 – 8 clients each year, designing opulent weddings and private affairs that entice the senses, turning a moment into a memory. Additionally, Andrea works with corporate events to produce galas, sales events, and product launches. The goal, always, is to create extraordinary events for extraordinary people. A lover of education and with a deep belief in the community over competition, Andrea is a sought after educator and keynote speaker. She travels throughout the world presenting on a number of topics and is the founder of an online educational series, including The Business Blueprint for Wedding Planners and the Wedding Planner Masterclass. Her widely anticipated first book will be out in the fall, and Andrea continues to communicate through her podcast and YouTube Channels.. Celebrated throughout the globe for her ability to bend the universe in order to create the perfect environment, Andrea is based in Las Vegas, Nevada, and goes wherever the love story takes her. To learn more, CONTACT ANDREA today.The magazine is Founded in 2016 by Wedding Planner Andrea Eppolito, The Wedding Editorialist creates custom magazines for couples. These magazines, available online and in print, and dedicated exclusively to your wedding; cover to cover.
About: My style is distinct, a result of both my unrelenting commitment to my craft and complete trust from clients who commission me. You're not going to read about any awards, badges, or "top 10 lists" because what matters is you're in love with the work that you see and are ready to trust me entirely to do what I do. This trust drives me to find the perfect balance between creative experimentation and honest documentation. I mostly showcase portraits; my direction and vision come through strongest in these shots. Of course, weddings are about more than just pictures of yourselves, and I'm happy to share full galleries with you upon inquiry. I hope you like my style. It isn't for everybody, but if you feel it is I hope to talk to you soon.
About:Looking around, you won't find examples of my signature style. What you will find are examples of inventive, distinctive weddings full of personality and love. It's about what I can do for you. And with over 10 years in the wedding industry, I know what I'm doing. I blend a passion for design with a practical hands-on approach to back it up and pull off the big ideas. That's why you'll feel comfortable with me and know that I'm the person to take the stress off your shoulders. That, and I don't do formal. My Greek roots mean I'd much rather hug than shake hands and there's always room at my table for one more. Together we'll work out what your wedding truly means to you and create it from the ground up. Totally bespoke, and 100% you, it won't feel like any other wedding. It will feel like the heartfelt, deeply personal celebration it is, connecting your guests with who you really are… And setting the scene for one incredible party!
About: our goal is to share the best finds on Etsy + the web to make your wedding day more awesome.
We also share creative alternatives, modern trends, daily wedding planning tips, and the latest wedding themes to make your big day more memorable.
If you think wedding planning is tough, we're here to make it easy. You can email us questions + comments anytime and we'll swoop in to help at info@emmalinebride.com.
Oh, you'll also find weekly GIVEAWAYS, cause we love 'em! Follow along here.
Grab some coffee and let's get to work!
Emma + Andrew, founders
About: Every arrangement I create begins with a journey. From an early morning foraging trip along a river, gathering hidden blooms and watching the morning birds swoop by to the bounty of my own carefully curated cut flower garden to truckloads of blooms from nearby flower farms committed to sustainable growing practices, each piece comes together as a unique reflection of the environment in which it was grown, the season in which it will be placed and the spirit of the people for which it was created. We are based out of Utah (but travel everywhere including Moab, Jackson Hold and New York City this year. Jenevieve currently lives and works in Salt Lake City in her 1911 era studio.
About: Established since 2012, Brideclubme.com is the UAE's premier, award-winning online information resource, for UAE based brides-to-be and brides abroad looking at the UAE as a wedding destination. It is a support network, forum and community for one of the biggest days of a woman's life. With advice from our carefully selected expert panel, and run by Rhiannon Downie, a wedding industry consultant and speaker, with over 15 years of media and marketing experience, we are The No1 online wedding guide for UAE brides.
About: Katie lives in Palmetto Florida, and provides photographic coverage to the surrounding areas of Florida's west coast from Venice to Tampa. After earning a bachelors degree in Art with an emphasis on Photography Katie Moved her Talent to NYC in 2003 and became a promising young fashion photographer. Katie realized that she missed her large loving family and capturing all of their moments together as she had since she first got her hands on her mom's Polaroid as a 7–year old. When Katie returned to her family in Florida later that year to launch Katie Beyer Photography, she found that everything she had learned as a professional photographer had complimented her natural knack for connecting with people and capturing family moments. Shooting photos of families and family events immediately felt like home. Now she is lucky enough to have started a family of her own and has an adorable 13–year old son Cody, 10–year old daughter Kalen and a 6-year-old son Kannon who are a constant reminder to her that life is precious. And that every photo should feel like a little slice of a moment printed on paper that can bring you back every time you pick it up, whether its days or decades from now. A kiss, a smile, a wink, a laugh, seeing your husband for the first time as you walk down the aisle, your grandparents dancing at the reception –– Katie's photos capture those vibrant, bigger than life feel that we live for and hold so dear. She loves her job and is the consummate professional and would love to be able to record your special day.
About:A lot of brides immediately feel bridal the second they get that pretty sparkler on their finger and want to wear white to all of the celebratory events. From the engagement party, to the dress shopping, bridal shower, bachelorette party and the rehearsal dinner. But any kind of stand out dress will make you feel special, white dress or not. Factor in the venue to get the right look for the event. Here are a few engagement party dress ideas.
We hope that you enjoyed this list. If you want to read about really cool interior designers check out our interview with Michele that bought and renovated her own farmhouse and Christina's dream of becoming an interior designer