How Lisa Turned Her Passion for Thrift Shopping into a Business [Interview]
Today's interview is with Lisa from the
Cottage Style blog
. Lisa is a really cool blogger that started her business from thrifting. She goes to thrift shops to find the coolest items and then uses them in her brilliant DIY projects. Her style is a little bit boho, eclectic, farmhouse and modern. Her home decor and DIY project are an inspiration for everyone interested in home decor. Check out the interview and some of her project shots below.
1. How many years have you been blogging?
I started blogging in Jan 2017 so I've been at it for 2 1/2 years already. Wow! It seems like just yesterday when I started. Time sure does fly by! I love being able to share design tips and DIY ideas through this blogging format.
2. What is your favorite Interior Design project that you've ever done?
Oh, good question…I think I would have to say learning how to paint cabinets! I've used this DIY in all of the renovations that we've done – first in our home and then in our Airbnb projects. I think painting cabinets can completely transform and update a space and is really budget-friendly, too!
3. Which project are you most proud of?
I think I'm most proud of the cottage Airbnb renovation that we did. I say this because it was the first one that I did where I saw a big transformation. I can tend to place it safely in the design arena and this project gave me the confidence to branch out into others and eventually we purchased 2 other Airbnb's so I guess it gave me confidence.
4. What does a day in the life of an interior decor blogger look like?
Actually, my goal next year is to blog once a week but for now…I usually blog twice a month because my husband and I both have other jobs….and I manage our Airbnb's, too. So, a day in my life has quite a bit of variety. As far as blogging goes, it takes a lot of work setting up space, then taking pictures, then editing the pictures and compiling them together so they make sense on the blog. I love it, though! It's always fun to see a blog post come together!
5. What kind of lighting do you have set up for your work?
I actually don't use any special lighting but do make sure I take pictures during the best times of the day with the best natural lighting. I think natural lighting is the best lighting!
6. What is your favorite lamp or string lights that you've used for a project?
I love all types of string lighting in fact my motto is string lights make everything prettier! Actually, I really love Costco's string lights. They are affordable and heavy-duty for outdoor spaces!
7. What is the greatest tip that you could give?
The greatest tip I would give is to try not to compare yourself with others but just be yourself and let your personal design drive you. If you like a country or a vintage look then go for it and incorporate that into your style. If you like modern…let that be what you focus on.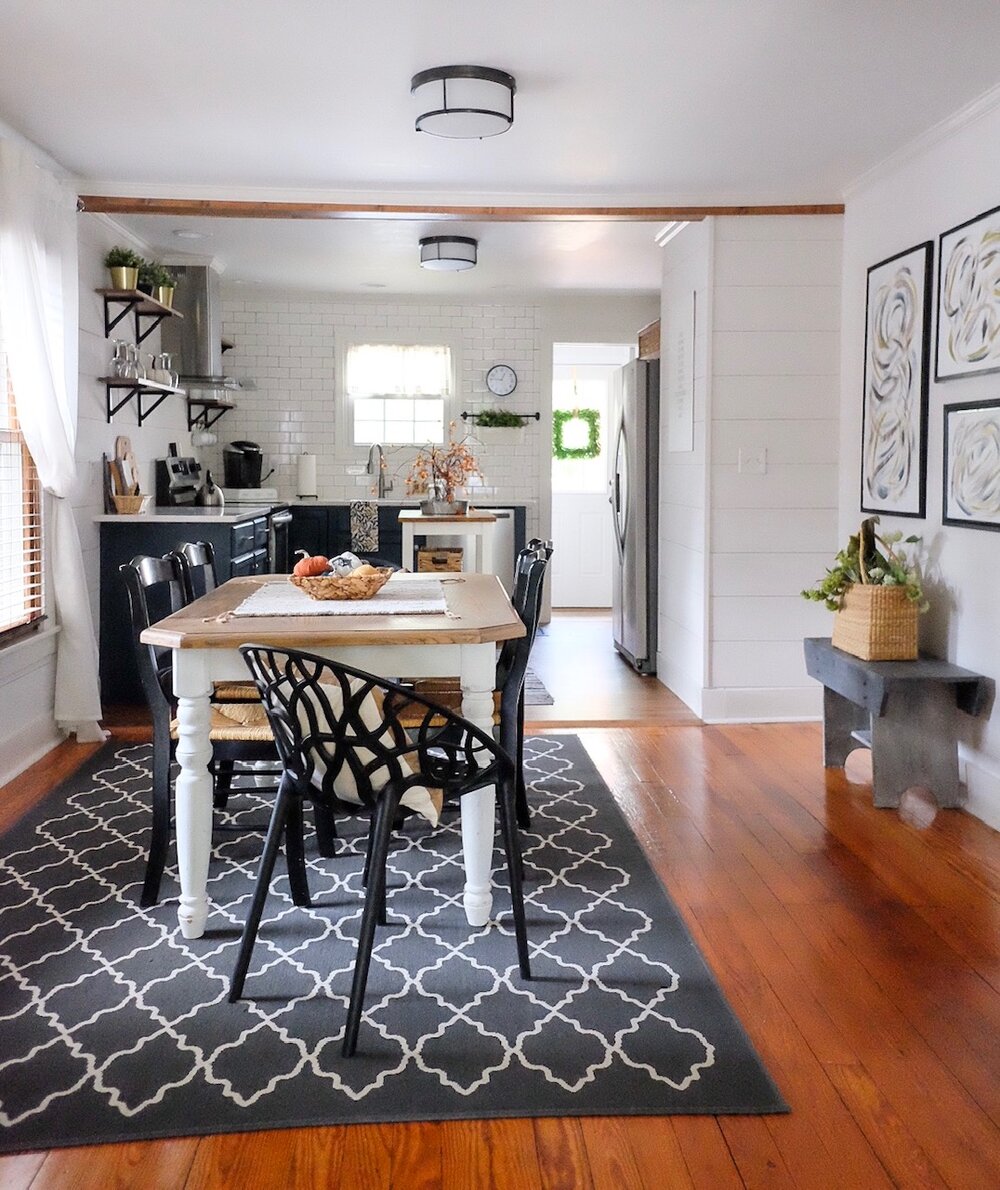 8. What is the hardest thing about Interior Design?
Well, the hardest thing for me with interior design is oftentimes making a decision! I love so many different styles so picking things to complete space is the hardest for me!
9. If you had to do it all over again, what would you do differently?
I think I would hone in on one color palette and style and go for it. Like I said earlier. I think my style is so varied but I guess that makes me unique…right?
10. What do you think had the biggest impact on making your blog a success?
I think reading other blogs and listening to blogging podcasts has really helped me to broaden my mind on how to make a blog successful. I'm still learning and growing I'm this area but I love it and feel so honored that you would want to interview me. ❤️