Top 10 Interior Designers in Cedar City
Cedar City is a beautiful city in Utah not far away from Salt Lake City. This place is known as a cheery and classy city, the home to many festivals and fun events, from the Utah Shakespeare Festival to the Utah Summer Games. It has a lot of terrific designers that create beautiful farmhouse-style, rustic, and industrial interiors. Here is our list of the top interior designers in Cedar City.
Design Studio By Julia Childs
About: Julia's love for design has its roots in her other great love — family. As a young child, she watched her grandfather and uncles create beautiful custom cabinetry and homes for family members as well as other striking commercial projects. Julia was raised helping her mother plan, organize, and decorate for weddings and could often be found cleaning, organizing, and rearranging furniture throughout her family's home, even on a Friday night during high school! Her grandmother, with a flair for beautiful finishes and colors, was her earliest design inspiration and her influence, along with an inspiring college professor, later on, ignited Julia's passion for design, teaching her that the sky literally was the limit. The family still influences Julia's work as she enjoys creating beautiful, functional, and fun spaces for families to enjoy together as well as effective, appealing commercial spaces that make clients feel at home.
Website: www.juliachildsdesigns.com
DeAnn Thorley Design
About: DeAnn Thorley is a talented and experienced interior designer based out of St. George, Utah.  DeAnn's work is unique and portrays her client's individuality. As a young child, DeAnn has always loved beautiful furnishing, textiles and fabulous works of art.  At the age of 19, she enrolled at the Brigham Young University of Hawaii, where she studied Art.  Then the following year she was accepted to Brooks College of Design in Los Angeles, California, where she later graduated top of her class in Interior Design. DeAnn Thorley established her full-service design firm in 2006 after designing interiors for various companies.  Since then, she has designed custom residences throughout Utah, California, and Nevada. DeAnn is based out of St. George, Utah and works with clients in luxury home communities including Entrada, The Ledges, Stone Cliff, Kayenta, and Green Springs.
Website: www.deannthorleydesign.com
AB Design
About: AB Design offers everything from full house furnishing service to quick fixes and fresh ideas. Whether purchasing a new home or just need some help selecting accessories we can guide you in the right direction. We offer a variety of interior design services: accessory and art selection, finish choices, color consulting, furniture procurement and space planning. AB Design also has 15 years of experience executing return on investment (ROI) budget targets for vacation rental home revenue impact.
Website: abwebb5.houzz.com
Yvonne Christensen Design
About: I am originally from Kelowna, British Columbia Canada and moved to Utah in 2008 when I met my husband Brian. We have 3 animated daughters; Presley, Peyton and Halle and are homebodies at heart. I love to travel between Canada and the US and incorporate architecture from home into my design style. As a kid I loved driving around with my parents looking at homes, my favorite architectural style was Greek Revival and I would draw floor plans and redesign my room hundreds of times. I went to business school and received my degree from the University of British Columbia and later went back to school for Interior Design and finished in 2016. I specialize in new construction design and was lucky enough to get a position with American Heritage Homes in 2009 as their endorsed designer. I love designing the hard surfaces of a home starting with the plan design and everything in between.
Website: yvonnechristensendesign.com
C.MARK Designs
About: Corinne Markle Interior Designer & Owner. She specializes in residential and commercial interior design. Corinne has over 7 years of experience designing in Utah, Washington, Alaska, and Hawaii. With a Bachelor of Arts & Science in Interior Design obtained from Washington State University, Pullman WA ( Go Cougs!) She has a love for all aspects of architectural practice. Corinne's passion holds true to interiors, where she feels she may be influential in one's relationship with each space. Her love for honest design and staying true to each material shines in each design. It is important each space she designs meets its user's specific and functional needs. Corinne is excited to work in an integrated environment where disciplines can come together to produce innovative and luxurious designs. When Corinne isn't in her element designing, you can find her out exploring the desert with her hubby & pup. Paddleboarding at the lake, or running a relay race with her crazy running buddies! 
Website: cmarkdesigns.weebly.com
Ellen McKenna Design
About: As an architectural and interior designer, Ellen McKenna brings a unique perspective and aesthetic to each project. Whether you are building a new house or updating your existing home, her understanding of space and functionality and her artist's eye for materials, color and style will result in a design tailored to your needs. Ellen has 18 years of experience with interiors, exteriors, and all design styles. She is intelligent, caring and a good listener, who provides many options, within all price ranges. Her superb interpersonal skills make each project enjoyable for all involved. Ellen provides a seamless process from concept to completion and delivers an outstanding result within budget and on time. Ellen McKenna holds a BFA degree from the Massachusetts College of Art and completed the Harvard University intensive summer program in architecture. She studied architecture and interior design at the Boston Architectural College and won the President's Award for the Best Portfolio. Additionally, Ellen has taken classes in interior design at RISD and interior design and lighting design at UC Berkley. She has been the owner of Ellen McKenna Design for 8 years. Prior to this, she worked for 10 years at architectural firms in Boston, San Francisco, and Jamestown, RI. Her projects have been in New England, Georgia, Utah, and California.
Website: ellenmckennadesign.com
Kristen Brooksby Interior Design
About: Kristen's love for interior design was realized at an early age through her continued exposure to the construction arena. As the daughter of a real estate developer, Kristen found her inherent talent for creating beautiful, inspiring spaces while building a detailed construction knowledge base. In 2000, Kristen decided a formal design education was necessary to propel her career to the next level. Kristen holds a degree in Interior Design from The Fashion Institute of Design & Merchandising in Los Angeles. Her time at FIDM refined Kristen's skills, making her proficient in architectural drafting, CAD illustration and the principles of design. As the owner and founder of Kristen Brooksby Interior Design, Kristen works actively in each of the studio's projects. From design and planning to construction and furnishing, she works closely with clients to reflect their distinctive tastes and desire for professionalism and style.  Her passion and vision create a strong foundation and range of services to meet even the most discriminating client's needs.
Website: www.kristenbrooksby.com
Interior Design Center
About: Interior Design Center carries a wide selection of window treatments, including Hunter Douglas sheers and shadings, honeycomb shades, Roman shades, roller shades, screen shades, shutters, and blinds. We offer more than great products: Whether you are shopping for a single window covering or redecorating your entire house, we have great people with the knowledge and expertise to help you put it all together. We are a full-service Design Center. We offer Window Coverings, Wall Coverings, Lighting packages, Carpet, Tile, Travertine, Hardwoods, LVP flooring, and so much more! Interior Design Center is locally owned and operated and serves Saint George, UT, and the surrounding areas. We are proud of the professional products and services we provide and take our long-term commitment to the community seriously. We are here now and we'll be here in the future when you need us again. With over 20 years of experience, we proudly serve all of Southern Utah. We value building personal relationships. Friendly reliable service drives our core philosophy. Nothing makes us happier than creating beautiful homes with satisfied clients.
Website: interior-designcenter.com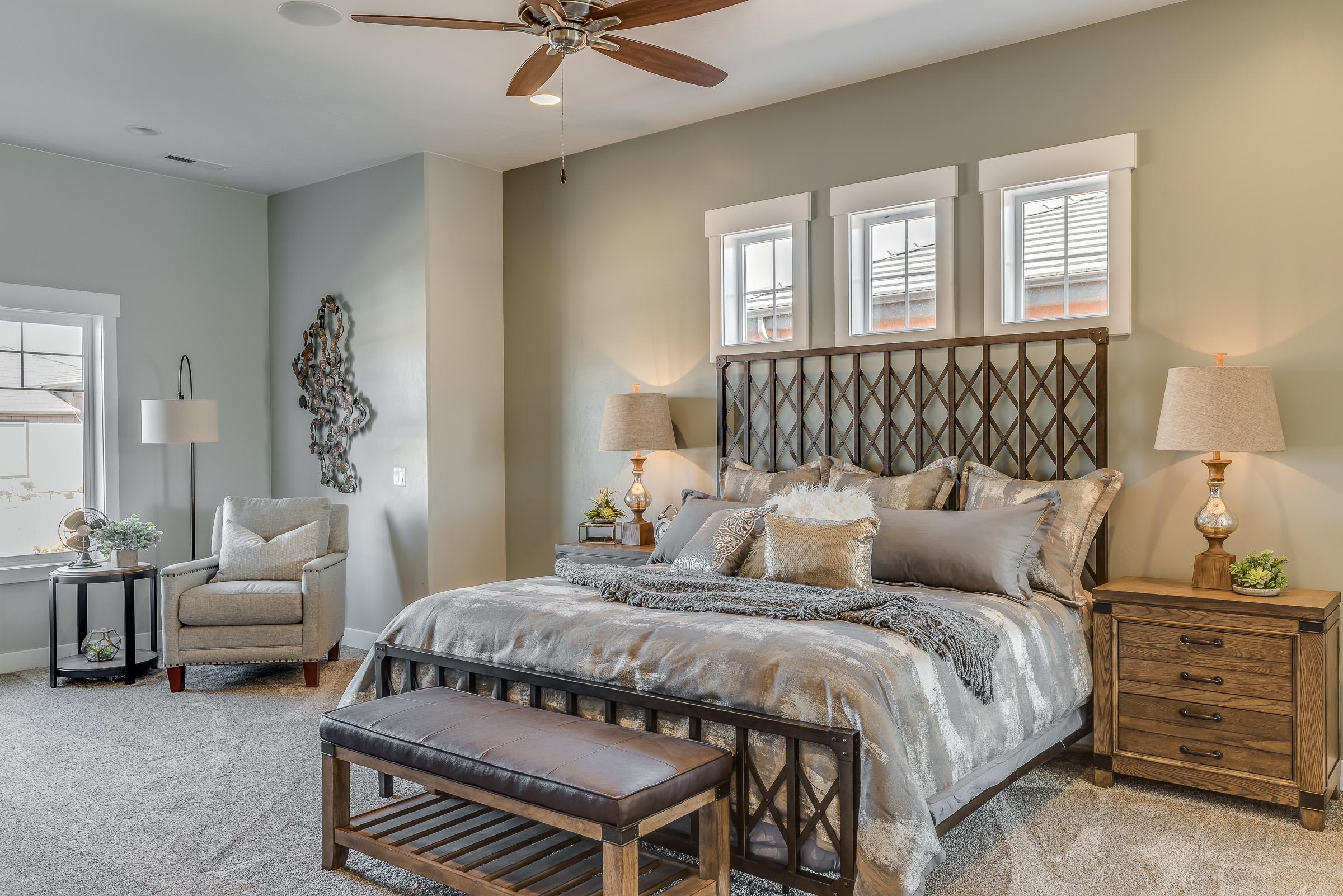 Lifestyle Designs By Irene
About: Let me help you style your new home, or give a fresh look to any room. Whether it's just accessories that you may need or a completely new design for your bedroom. I offer handheld, one-on-one service and would be happy to meet for a consultation.
Website: www.irenelifestyle.com
Luca Casa Interior Design
About: Dexterous designer Luca Pepitone passionately shares expressionism through his collection of art, home décor, interior design, audio compilations, website, and brand development. Fresh to the scene, Luca Casa captures Luca's individual interpretation and celebration for contemporary and modern design. Fusing together bold subjects, refined gestures, and clever notions, his interiors deliver the apex of modern design. Boldly unconventional, Pepitone offers up the zany vibe of his interior design projects. With each design endeavor devised, Luca hopes you will reach a sense of your own discovery while in the exploration of his art and design. Pepitone is a graduate of the Art Institute of Philadelphia, where he studied interior design. His zeal for design ignites his love to bring you his most prized possession: his art, home décor, and interior design. Luca resides in the beautiful and vibrant city of Los Angeles, California.
Website: www.lucacasa.com