Top 20 Interior Designers in Eureka
Eureka is a beautiful little town on the coast of Northern California. It has some incredible views, historic houses, and some top-notch interior designers. What is so special about them? We've compiled this list of our top Eureka designers below. Check it and see for yourself!
About: Senkir design uses innovative style to elevate your home to the next level and to present the house in the most beautiful way to its next owner.
About: Anne Stromberg attended Humboldt State, Oregon State University, and Bauder College of Design. Anne is an Allied Member of ASID (American Society of Interior Designers). She has been practicing both residential and workplace design in Northern California since 1989.
I specialize in home staging and know how to elevate your home to get maximum buyer appeal and minimize time on the market. I own my own inventory, which allows me to meet your goals in an efficient manner. Investing in professional staging has proven to give your property an edge over comparable listings.
About: Earth in Mind Design, is about all things Green and Eco-friendly. It all began in the '80s in Napa Valley. I had returned from living in Germany for two years, where I learned about the growing of grapes and wine production.  That combined with a natural affinity for form and space gave me the ability to Design and open four Tasting Rooms in ten years. They were all small yield Grower/Producers that wanted their own space to showcase and sell their Product.
In the future, I hope, Earth in Mind Design will continue to help people live their best life, in homes and workplaces, that are not only unique and beautiful but healthy as well.  I want to help more people live a Permaculture Lifestyle. Living off Grid, in harmony with the weather, plant and animal life, that is there now or was there before.  Eating food that you either grew or raised.  Rewilding of insects, animals and plant life that was once there, but has been eradicated over the years. I lived off Grid and those years were some of the happiest and most fulfilled of my Life.  Permacultures take patience and years to get right.  Once you get it right, its a beautiful Life.  One, I believe, we were meant to live.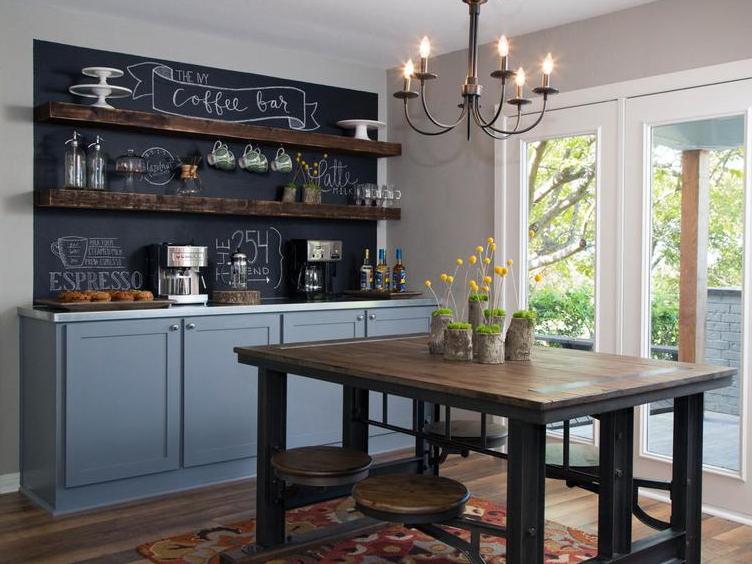 About: I have a degree in Professional Interior Design and have been serving Northern California since 1989. Your personal choice and family personality traits are always a high priority with me, and this is where I can assist you in pulling it all together. It's your home, and it should always be pleasing to you.
About: Plaza Interiors is an Interior Design based furniture store. Our designers partner with our clients to design and create beautiful, comfortable, and unique furniture and spaces for their homes. Outdoor furniture, lighting, accessories as well as furniture for dining rooms, bedrooms, game rooms, media rooms, kitchens, and bathrooms. We are a full-service design center. One of our recent additions is our showcase wallpaper collection. We have 50 of the most beautiful and unique wallpaper books for you to select from. We have access to over 160 manufacturers which helps ensure every project is unique and reflects the client's personality and function for their lifestyle.
About: We believe that interior design is about more than prestigious labels and fleeting fads. It's about creating a beautiful and functional dwelling that reflects your personality and nourishes your soul.
About: Peter & Mollie are the owners and lead designers of We Stage It. They specialize in staging homes across the greater Redding, California area. In addition to their ten plus years of business experience, they also have a keen eye for design and creativity. They are passionate about seeing each space brought to life in its uniqueness and full character.
As a business, we care about people. We do this by lending our creative eye and services to assist in helping sellers sell and potential buyers feel at home. We believe in working with integrity, creating beauty efficiently and doing everything with excellence.
About: Tina's Interior Design Resources will help you create a home or office which marries your personal style with functionality and comfort. Tina also has experience in commercial design. She will create a stylish office setting with an emphasis on the functionality necessary for your work environment.
To find your style Tina recommends purchasing home decor magazines and pulling out pictures that catch your eye. Bring these pictures to Tina and she will read them as if they were tea leaves, describing your own personal style.
About: Elizabeth Gray Designs was born when a friend handed over the reins to their guest bedroom, giving Betsy full control to do as she saw fit.  What's wild is that this friend had no idea that Betsy's original college pursuit was interior design, that her grandmother was a decorator, and her mother was an antiques dealer.  It was in her blood.  But like many in college, Betsy took a career change out of fear.  This opportunity woke Betsy up to the love and passion she'd been exposed to her entire life, a desire to make homes beautiful, peaceful, and restful.
About: NMR provides Interior Design services to achieve aesthetic goals while fulfilling the practical needs of each space. A strong emphasis is placed on an interactive client relationship throughout the design process. Each project is individually tailored to reflect the personality and individual needs of our clients. Our design knowledge and attention to detail is reflected in our quality of work. NMR's interior designers have experience in a variety of project types, including healthcare, education, residential, commercial and civic spaces.
About: A family-owned and operated business since 1980. Experts in Cabinetry, Design & Installation Humboldt County's ONLY Certified Kitchen Designer and National Kitchen and Bath Association Members Specializing in all Design Styles: Contemporary, Traditional, Transitional, Craftsman, Shaker, Classic, Rustic, Farmhouse and more!Thoughtful and inspiring service throughout your project.
About: For over 40 years, Desa Design has proven itself as a leading design firm. Desa has partnered with many major building companies, delivering exceptional model home merchandising and longstanding relationships with clients. A family-owned company, Desa is focused on the intersection of creative design, outstanding execution, and exceptional customer service.
About: Before venturing into entrepreneurship and starting Winter Drafting & Design, Joseph had a natural interest in architectural design which lead him to take 3 years of drafting and construction courses in high school. During this time, he was recognized by the state & received several awards for his creativity in home design.
In his professional career, Joseph worked as a designer in a number of different capacities, all of which he credits to his success today. With a passion for design and a hunger to learn, his search for opportunity leads him to a position as a Nicet Certified Fire Alarm Systems Designer for a local installation company. In this position, he learned to effectively navigate the many complexities of his role as a designer and was soon promoted to the department's Design Lead. Here, he oversaw a vast number of projects varying in size and scope, coordinated with contractors and building officials, and spent a lot of time on construction sites refining the design department's standards to better accommodate the installation team. While working on these construction sites, he became fascinated by the overall building process and decided to seek a position that would allow him to learn about the larger scope.
About: We design spaces and build furnishings that fit your unique style and needs.
About: We work with clients to explore their individual style and lifestyle needs to create customized designs for beautiful and functional spaces. We work to find a balance between beauty and function because it's not just about a beautiful space, it's about how you live in it.
There are so many choices to make during a new build or a remodel and it's easy to overlook details you may not have thought of. Aside from that, how do you make sure all of your choices go together? Let us step in, assess the look you're going for, and bring it to life!
About: At CURE, we design for you, your family and your lifestyle by collaborating and partnering together to develop your design plan. We infuse your wants and needs while focusing on your guidelines and priorities. Together, we will create the best possible space just for you.
Full Service, comprehensive and personalized Design Services. Planning, Design, and Execution…from Concept to Completion. We will spend time with you to gain a 360 degree perspective on you and your lifestyle. We have access to hundreds of vendors, local and "to the trade only", to ensure your space is unique to you and your style, translating the vision into simply good design.
About: Traphagen Design offers interior design services for both residential and commercial clients. Sara Traphagen's personal belief is that interiors need to be functional, enjoyable, and a reflection of the individual or individuals who use the space. Traphagen Design has been serving the North Coast since 1988.
Sara has a Bachelor's Degree from San Jose State University in Home Economics and a Master's Degree in Education with an Emphasis in Textiles from Humboldt State University.
About: My love for Interior Design began at an early age. I quickly learned that for me, the design is not a choice – it's instinctive. With an innate design sense and an appreciation for quality,  I come from a long line of creative and inspiring entrepreneurs. Between analyzing construction blueprints with my Father, and my Mother's eye for beautiful fabrics and treasure hunting, I was taught that the perfect aesthetic does not come from a catalog. It's thoughtful, it's deliberate, and it should feel as though it was created over time.
A beautifully designed room starts with the spirit of the property itself. Honoring the style, and celebrating the character of the home is paramount to choosing the perfect design plan. Understanding the unique balance of sophistication and practicality is a skill and a natural talent that I implement in each design. The perfectly designed space should draw you in, and invoke an emotional connection to a place that you are proud to call home.
About: The spaces we inhabit are where we create our memories, where we hang out with our friends and family, where we raise our children. Each room should function seamlessly with how you live while also reflecting your own unique personality, style, and lifestyle.  Samantha Summers Interior Design Studio infuses an eclectic aesthetic with vintage elegance and bohemian spirit to create a vibrant yet personal design story for each project.