Top 20 Interior Designers in Sacramento
We absolutely love Sacramento. Some members of the team have spent more than a decade living there and remember the heavy rains, the Sacramento Kings, the beautiful walks on K street. But I digress. Sac town is packed with incredible interior designers and we wanted to showcase some of them. If you're in town or need a redesign, check 'em out!
About: Rebecca has been designing in the Sacramento area for over 10 years. She gained experience working under several successful designers and architects before founding Rebecca Ward Design in 2007. Rebecca is a California certified interior designer (CID), and she's passed both the National Council for Interior Design Qualification (NCIDQ) exam and the California Codes and Regulations (CRE) exam. She's a member of the National Kitchen and Bath Association, and a professional member of the American Society of Interior Designers, where she has served as a board member for her local chapter.
As a designer, Rebecca absolutely loves being creative for a living. However, she also has a passion for education. Mentoring emerging professionals and students has always been important to her. In addition, she educates clients about the principles of design. She loves to help them clearly understand the process and solutions she presents for their project.
About: Stone Wood Design was a dream of mine that began more than 20 years ago when I wanted to do something with my life that afforded me time to raise my two small children and also financially help support my family. Moreover, I wanted to do something with the appreciation for beautiful places and spaces my mother had shared with me growing up, so I went back to school and became an interior designer. Today, 20 years, and at least 600 jobs later, I couldn't be happier. From new construction projects to complete home overhauls, at Stone Wood Design we love to research and find the right piece, furnishing or cabinet to ensure that each project communicates a sense of well being and joy to all those who enter the space.
About: Benning Design Construction is Sacramento's premier design-build company. BDC was created by Bruce and Eric Benning. The Bennings are a father and son partnership that originated from two of Sacramento's established and successful interior design and construction firms.
Bruce Benning began Benning Design Associates in 1984 as a full-service interior design firm in Midtown Sacramento. The BDA firm has designed many of Sacramento's iconic restaurants, signature residences, and corporate offices, winning numerous local and national awards. With a strong background in lighting design along with an emphasis on transforming interior space architecturally, the Benning team is acknowledged for their ingenuity and creativity.
About: Pacific Design Group is a creative collective of independent interior designers offering residential and commercial services. Rather than adopting a "signature style," each designer brings their unique aesthetic to the firm, providing our clients with personalized options for selecting the right designer and service package. Having been in the business for over 30 years with longstanding vendor relationships, Pacific Design Group is a resource for designers and private clients throughout the region. The studio showcases the latest trends in luxury furniture and accessories, available to both designers and the general public. Leveraging our vast specification and vendor library, we also work with dozens of other independent designers on sourcing materials and merchandise for their projects.
About: Over the last five years, Katrina Stumbos has become one of the most sought-after up-and-coming residential interior designers in Northern California. Born and raised in Sacramento, Stumbos is rooted in California's livable luxurious style. Her thoughtful interiors are equal parts chic, high functioning, and bespoke. During her interior design studies at the Art Institute of California, Stumbos assisted several leading Northern California-based residential and commercial designers, taking on design and project management roles in projects of both small and large scale. Since launching her eponymous firm, Katrina Stumbos Interior Design, she continues to transform residential spaces, including everything from iconic midcentury homes to elegant traditional interiors.
About: Irit Winston established her design firm in 1983. She is a graduate of UC Davis with a BS in Design. Irit is also a professional member of the American Society of Interior Designers (ASID), National Kitchen and Bath Association (NKBA), and the National Association of the Remodeling Industry (NARI). Her commitment to the profession is always expressed – As Irit likes to say,At J.I.L. we deliver real solutions to all of your designing, building and remodeling needs.  With an emphasis placed on distinctive design and construction, our professional staff puts it all together.  The job is done efficiently, paying keen attention to budgets and timelines while assuring both quality and craftsmanship through every phase of your project.  The result is a superior level of trust from our clients and a work of lasting love.
About: Katie Denham is the Founder and Principal Designer of Katie Denham Interiors. Born and raised in Prairie Style house designed by a student of Frank Lloyd Wright in Pasadena California, Katie was exposed every day to the rich and diverse architectural history of California. Natural curiosity set Katie on a path to study Art, Architecture, and Design. With over 20 years of design experience, Katie has completed creatively driven hospitality designs for boutique businesses, restaurants, residential projects, and Designer Showcase Houses in Sacramento as well as the Bay Area, earning numerous ASID design awards and media mentions. Katie Denham Interiors prides itself on attention to detail and close coordination with architects, contractors, and tradespeople to ensure seamless design project execution with the main goal to consistently exceed clients' expectations.
About: In 2012, Deborah and Kristine united forces to launch their global design practice.  Refusing to be stagnant, the Design Alchemy team recognizes that diverse human interaction and exploring new cultures are key components to staying fresh and inspired.  Therefore, the adventure to foreign geographies, international and domestic furniture markets and regional craft fairs each year to remain relevant. Design Alchemy's work has been featured in numerous print publications and they are highly regarded industry experts and speakers. Storytellers, and mother-daughter, Deborah Costa and Kristine Renee fully invest themselves into every project to develop inspiring spaces for their clients. In addition to their award-winning design firm, the partners also curate an eclectic retail store and operate a sister company, Staged by Alchemy, focused on high-end residential merchandising in Northern California.
About: Design by Misha is a full service, exterior and interior design company that delivers bold, inspirational, and functional designs. Bringing excitement to life one space at a time is the passion of Design by Misha, and its founder, Misha Lindsey. Misha is an accomplished interior and landscape designer serving clients throughout California and beyond. Her highly regarded ability to envision and deliver consistently extraordinary exterior and interior designs led her to become a lead designer and consultant for HGTV and DIY network television shows, including Yard Core, Turf Wars, Room Crashers, Yard Crashers, Bath Crashers, House Crashers. and Vacation Home For Free. Each of these shows has captured Misha's unique triple-threat combination of design, construction, and computer rendering expertise, which has become the cornerstone for Design by Misha.
About: Proudly serving the community of Sacramento since 1988, working with local business owners and franchisees alike. We have a variety of projects under our belt, immersing ourselves in civic, higher education, corporate, restaurant, hospitality, and residential design work.
About: Robin Wilson is the principal owner of the Atmosphere Design Group in Sacramento, California.  She is a designer with an artist's soul, gracing each project with a respect for quality materials, craftsmanship, and above all, attention to detail.  Over the past decade, Robin has designed spaces with dramatic presence and simplicity of form.  It is her unique sense of color and space, a broad history of travel and culture that define her authentic style.  Robin continues to be inspired by her clients and the lifestyle they embrace.  You can feel confident knowing that you are working with a licensed and certified interior designer who will help you achieve your vision.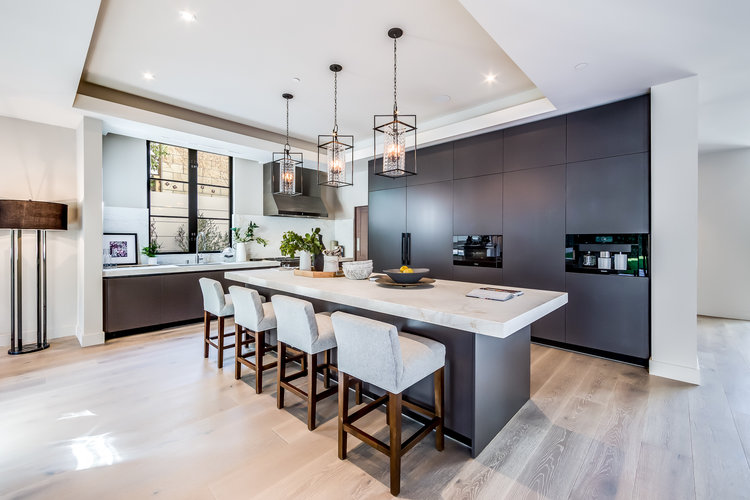 About: Anne began her career in interior design in late '90s after her children were in school and she was able to return to school herself. While residing in Oregon, Anne worked with clients throughout the Portland Metro area, as well as the resort area of Bend in Central Oregon. Now Northern California based, Anne continues to create inviting interiors for residential enjoyment and creates successful environments for commercial clients. Her design goals are to interpret her residential client's personal style and enhance the image of her commercial clientele. Anne describes her philosophy as client-oriented, "I use creativity and personal attention to help my clients realize their goals. I like functional and timeless spaces. I love the juxtaposition of old and new, finding inspiration in the classical and translating it to be current."
About: Panattoni Interiors, A full-service design firm that includes residential and commercial design, space, planning, kitchen and bathe design, furnishing accessories and consultations. My focus is on creating an environment that is especially for you, a space that suits your individual tastes and needs.  proper design transcends "style" and may vary from traditional to contemporary or a combination of both concepts. A successful project requires good communication between designer, client, and crafts people regardless of the style, Panattoni Interiors brings the knowledge, resources, and experience needed to ensure your design and/or remodeling projects are completed professionally and on schedule…..turning your dreams into reality.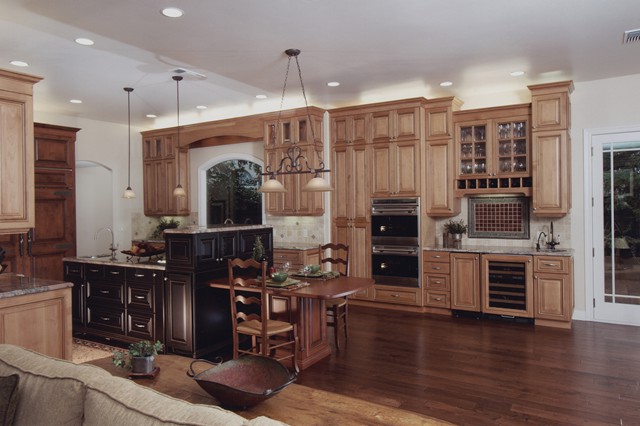 About: Lorain Design Associates is an interior design firm servicing the Davis and Sacramento Area helping clients from concept to completion with the design of comprehensive remodels, Kitchen and Bath remodel, business openings, custom homes, and furnishings projects. We have decades of experience navigating the complexities of design projects and have relationships with the top General Contractors and custom fabricators in the area. We carry our own customizable cabinetry line and have trusted suppliers of flooring, appliances, countertops, tile and home and business furnishings.
About: For more than 25 years, Paulette Trainor, ASID, has been recognized as one of Northern California's finest and most creative interior designers, with a multitude of satisfied clients to her credit. Whether the project is an entire house or just a room, Paulette's approach is to engage in a collaborative process with her clients, resulting in a finished project that reflects the clients' tastes, not her own. Beginning with a discussion on how the clients use their homes, as well as their design likes and dislikes, Paulette leads them through a process that creates a finished project that is customized to that client. While more challenging than a cookie-cutter, "here's what I think" approach, the resulting product is an environment that truly represents the clients, not the designer. As a result, each project is individualized, timeless and enjoyed by the clients frequently for decades.
About: Kitchen Design Center is a family-owned & operated business since 2004 specializing in quality Kitchen Cabinets as well as Bathroom Cabinets, Entertainment Centers, and Speciality Cabinets. We design as a team on all projects from start to finish using the best of our talents which creates the highest quality results for you as our customer. We have continued to grow due to our excellent customer service and consistent timely completion of our projects. Our mission is to provide quality cabinetry and countertops that give priority to our customers' specific objectives and needs while fostering long-term relationships.
About:n Ryan Dressel, Owner of Stage Right Design, Inc. was born and raised in Portland, Oregon and has studied abroad in the UK, Holland, France, Spain & Italy.  His education includes Regents College in London, England,  The University of Kent in Canterbury, England and Linfield College in McMinnville, Oregon.  Ryan has obtained a Bachelor of Science Degree in Business and a Degree in Sociology.  He also spent ten years working in the mortgage industry with First Franklin Financial, National City Bank and Merrill Lynch.  As an HSR Certified Professional Home Stager and Re-Designer, Ryan strives to stimulate the senses by creating a high quality, positive, relaxing home environment.   Based on his exceptional training and eye for design, Ryan is the home stager of choice for California Closets of Roseville and is very proud to have staged their showroom.  His work has been featured on HGTV's 2008 show, "The Big Reveal." He was also chosen to stage the SMUD (Sacramento Municipal Utility Department) 2008 "Home of the Future," SMUD's first Green/Environmentally friendly home in Folsom, California.   Ryan was recognized by the Real Estate Staging Association in 2009 as "Rookie Home Stager of the Year" for the US and Canada.
About: I grew up on the mean streets of East Sacramento. Obsessed with design from a young age, I was constantly redoing my bedroom using antiques and the JC Penney catalog. I moved to Los Angeles to attend UCLA for undergraduate and graduate school (and for the weather.) I have a degree in Interior Architecture.
I would describe my design aesthetic as Modern California Eclectic and I have never met a brass object I didn't love. I love bright and airy spaces that reflect the homeowners. My design philosophy is to love the space you live in and to not take yourself too seriously. I currently live in the Wilhaggin area with my husband Matt, and my sons Reid & Remy. My home is proof that you can still have a beautiful home that you enjoy while having young kids. Performance fabrics are your friends
About: My design philosophy is simply to "meet the unique design needs of each individual client with thoughtful creative design solutions and personalized professional service".
About: Since 1969, Decorating Den Interiors has been making the world more beautiful one room at a time, with individually owned and operated franchises throughout the U.S. and Canada. No matter your design style, our experienced designers will help you create a design that perfectly reflects the way you live in your home. It is our goal to provide an incomparable, fun design experience for every customer. We do this by delivering outstanding design, quality products, and exceptional service. Once your design is finalized, we coordinate everything from ordering to installation. Creating beautiful and unique living spaces has never been so simple.