Top 20 Interior Designers in Santa Cruz
Ah, Santa Cruz. It's a paradise of a town full of surfers, sand beaches and delicious restaurants. What you might not have known about the place is that it's a hotbed for interior design. Here is our list of the top 20 interior designers in Santa Cruz and if you're in the area of just need some inspiration, definitely check out these folks. They are incredible.
About: It all began with yellow carpet and rainbow wallpaper. Allowed to decorate my room for the first time, I sent my parents all over central Ohio looking for just the right shade of yellow shag. While the results may not have been featured in House Beautiful, a passion for finding just the right design solution was born. Growing up with a very creative father who was both an industrial designer and architect, I was encouraged to pursue my passion for art and design.
After majoring in photography and design and spending many years as a graphic artist and on event spaces, I've developed a keen eye for space and color. As a mother of two young children, I also have an appreciation for durability and practical living. I love repurposing the old to give each house its own story and have spent many hours at flea markets, thrift shops and the Alameda Antique Faire helping clients make that a reality.
About: Whitney Design Studios is a full-service Art & Interior Design Studio with over 8 years of experience in Santa Cruz, Monterey & the Bay Area. With a background in the arts & love for color and textiles, Whitney takes inspiration from nature & local surroundings while catering to a wide range of styles, from the traditional to modern & contemporary. At Whitney Design Studios, we believe passion, commitment and understanding are the key elements to a successful life and a successful environment.
About: Design Theory Interiors of California, Inc., under the direction of Jamie Kern, ASID is a celebrated interior design firm recognized for compelling modern interiors that are profoundly personal. At the heart of every interior design project is a desire to convey a meaningful part of oneself whether expressed as personal comfort or public image. Jamie Kern approaches the process of interior design with a thoughtful understanding of a client's unique lifestyle demands, passions, and goals that will ultimately aid her in telling that client's story.
About: Owner and Principal Designer Sharai Simpkins has been fascinated with architecture and design of all styles ever since she was a child. She loves to integrate the client's tastes into a fun and classic mix that is both functional and beautiful for the whole family. After earning her degree in Interior Design, she gained expertise with both Architects and Interior Designers, and dove into the custom furniture industry by managing a local home and lifestyle boutique. An allied member of the American Society of Interior Designers, she is well equipped to manage projects of all sizes and enjoys working with local builders and professionals to get the job done.
Mint Design Studio is located in Santa Cruz, California. We serve all of Santa Cruz County and the surrounding areas including Monterey, Los Gatos, San Jose, and Santa Clara County.
About: Nancy Van Natta has been building, renovating and decorating homes and offices in New England, where she grew up, and in California for thirty years. She began her professional interior design career in Palo Alto, California as an associate with Patrick Windell & Company in the 1980's where she learned to combine classic elements in fresh, new ways.
In the late 1980s and early 1990s, she turned her creative energies to business where she worked with some of the top design teams in the country. In 2001 she founded Nancy Van Natta Associates. She has won numerous awards and built her company to include all facets of remodeling, design, and décor for homes and public spaces.
About: Interior Designer Mahlah Karpavage transforms spaces with her eclectic style, creative solutions, and eye for color and detail. Mahlah customizes all her designs to reflect her client's individual aesthetic and needs. Mahlah believes that a home is a reflection of oneself and should be a place of comfort and serenity.
Mahlah's passion for design started as a child designing her Barbie house. As an adult, she pursued her passion through her college education and working with other designers and home stagers in San Francisco. Mahlah earned a BFA in Interior Architecture and Design from the Academy of Art University, San Francisco and established Design Me By Mahlah in 2011.
About: Stacey Costello Design is a Santa Cruz County-based design firm dedicated to helping individuals and businesses achieve inspiring livable environments.
Stacey Costello is an interior designer & artist with an eye for detail. This site was created to offer clients a personal tour of recent design projects and philosophies. Stacey enjoys helping her clients enrich their own unique home environments by promoting exceptional and well-chosen design elements that are relaxed and chic but never trendy.
About: Mark Daniel Interior Design was created with the basic desire to bring true accessibility to the interior design field – both artistically and financially, all while offering an unsurpassed customer service often missing in everyday life.
Because each project is as unique as everyone of my clients.  I believe I have succeeded only when my clients feel their living space truly reflects and nurtures their character, embracing their spirit, instilled and articulated through meticulous selection and placement of each and every element.
About: Pacific Home Design began with two friends – Christy and Corrine. They have been close friends for over 30 years. Their creative team philosophy began early on, when they collaborated together in decorating their bedrooms in mint green and peach decor in the 80's.
They are skilled and experienced in listening and guiding, providing an assurance for their clients that the design process is enjoyable; even during tough design decisions. The two share an unwavering sense of enthusiasm and accountability, providing each of their valued clients a fresh new prospective in revamping their space. Christy and Corrine are committed to the highest level of service, and have created a career almost exclusively from repeat and referral business.
​
About: Studio GLDN is a full-service design studio located in Santa Cruz, CA. We create interiors for projects ranging from small renovations to full new builds with the goal of providing designs that are entirely client-specific and timeless.
OUR PHILOSOPHY Your home is a reflection of how you define yourself. Our design is based on you and the way in which you live within your space. We want your personality to be seen through the design.
About: We love being a small firm doing big things. Close association with our clients and their concerns is important to us, and we foster a strong team sensibility. We believe every environment should be an extraordinary experience every day.
LKD has been delivering outstanding interior experiences for over twenty five years. We are committed to environments that are healthy, high functioning, and engaging. We enjoy robust projects with significant levels of complexity; fostering client relationships that allow us to bring individuality to the surface.
When the result invites interest, participation, and passion, we are a success.
About: Jennifer Lipman established Bebe Grace Interiors in 2011 in Hermosa Beach, CA. After moving back to her hometown of Santa Cruz, CA to be near family, she added home staging to her list of design services. Her aesthetic is clean, timeless and classic with a hint of the unexpected.
Whether the project is one room or an entire home from the ground up, Jennifer's hands-on approach assures that all endeavors are seamlessly executed, and the wishes and goals of each client are met. Her primary goal is to design interiors that exceed expectations – spaces that are as functional as they are beautiful.
Santa Cruz Design+Build
About: We have been using our creative vision and quality craftsmanship throughout Santa Cruz since 2000 to craft beautiful homes and spaces.  We surround ourselves with a dedicated, talented group of employees, subcontractors, and vendors that strive to infuse every project with their special talent and skill.  Throughout our journey, we have made wonderful friends, learned a lot, educated ourselves to new and innovative technologies, experimented, and built amazing spaces for our clients.  We feel an incredible level of joy to see how these beautiful spaces bring joy and happiness to our clients' lives'.
About: Michael Helm is a recognized leader in the architectural design and consultation fields. He has more than twenty-four years of experience and more than 200 projects to his credit. He has extensive experience with demanding projects and enjoys a high level of success and comfort working with clients, design and construction teams. Through his involvement with several sensitive projects, he has gained a real understanding of civic and review board concerns and approval processes.
Michael Helm & Associates is a full-service architectural design and consulting firm based out of Santa Cruz, California. Our extensive experience in all types of construction also extends to interior design, lighting design, and project management.
About: I believe people with kids and dogs should be able to own white sofas. I believe there is a beach towel for every occasion. I believe in fresh lime juice in margaritas. I believe when it comes to design rules— there are no rules. I believe every women should own a tool box and feel confident to make holes in the wall. I believe in the power of paint. I believe fresh flowers should be a part of every day life. I believe life is sweeter in the summer and cozier in the winter. I believe there is no limit to gold or diamonds. I believe in the value of vintage. I believe travel is the best source of inspiration, of all kinds. I believe in "YES."
About: At Brunetti's Interiors, our goal is to guide the client through the design process in an enjoyable, efficient way, while incorporating both budget and timeline limits, and to continually meet challenges with innovative solutions.
I approach each new project with a "can-do" perspective, incorporating the ideals of "form follows function." I start each interview with "How can I help you?" And it all flows from there. Attention to detail is of utmost importance, as are both budget and timelines. I know that the most efficient and harmonious project environment is one where everyone communicates and works together as a team including the owner, contractor, architect, and all subcontractors as well as myself.
My design philosophy is to turn each client's vision into a reality. One of the most satisfying moments for me as a design professional is when I see that vision come together and have the opportunity to share with my clients that joyful feeling of a job well done.
About: A proud Silicon Valley native, designer Scarlett Fiona Reed's perennial interest in art and interiors led her to craft her career, honing it skill by skill. While she did go to school to learn business management, her design skills were acquired in the real world (and via This Old House, her favorite television show since 1980). Her keen eye and good taste just come naturally.
In 2005 Scarlett opened her dream store, showcasing her interior design style in the gorgeous home furnishings shop, Saffron and Genevieve. She closed that shop after 11 memorable years. Today she works from her home office in the rolling hills of San Jose, creating awesome spaces for her clients.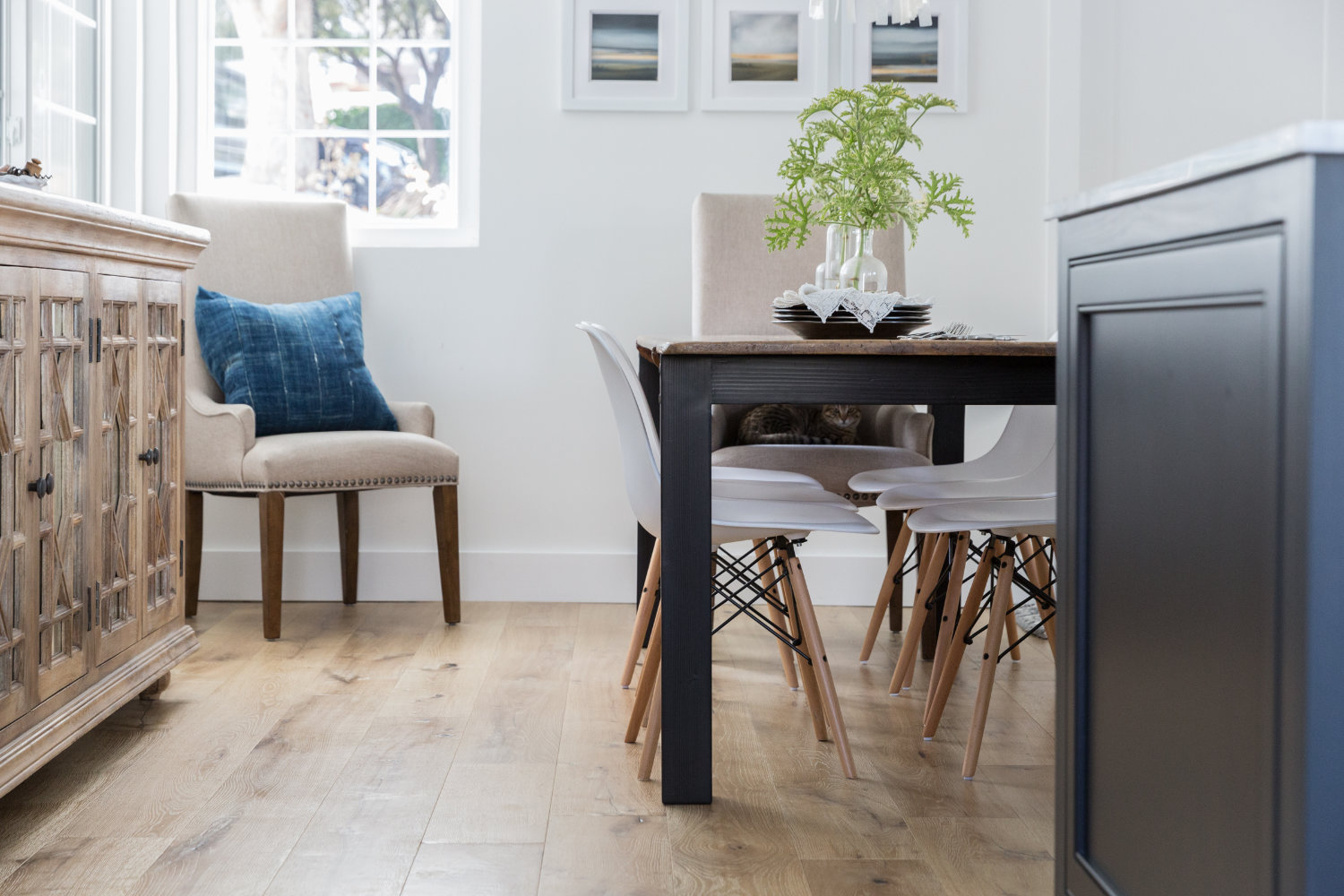 About: Stripe Design Services is a full-service interior design firm that specializes in both commercial and residential spaces. With a wide range of clientele, we are internationally recognized for our unique, creative approach to design.
About: Madison Interiors began over fifteen years ago when owner Gail Madison-Goodhue left a successful career in high technology marketing to pursue her true passion, interior design. Prior to opening Madison Interiors, Gail honed her skills and creative talents working for several Bay Area design firms. Gail's work integrates gracious interior design, with architecture and the environment, and conveys an understated, comfortable elegance. Madison Interiors provides a full spectrum of residential design services from the first interior detailing to the final delivery of fresh-cut flowers. Gail's projects span a range of locations and styles including a retreat in Bend, Oregon, a contemporary "green" home in the City, and a shingle-style weekend house on the coast. Each project is designed to create a distinctive, welcoming interior that reflects a client's lifestyle and personality while complementing the architecture and individuality of the space.