Top 50 Interior Designers In California
Do you want to revamp your living room with a contemporary open concept? Or perhaps your more ambitious and want to do a complete home refresh? Either way, it's pretty difficult without a clear guide, right? I mean, there are thousands of great interior decorators out there, which can make it overwhelming to say the very least. That's why we've compiled the 50 best interior designers in California and their websites. So, what are you waiting for? Let's get this show on the road!
Turquoise LA Interior Design
About: Turquoise LA Interior Design is the brainchild of Vanessa De Vargas and is an L.A.-based furniture designer and interior decorator, specializing in the restoration of heirloom and vintage furniture pieces. Her exquisite Venice Beach design label and interior design firm, Turquoise, is a reflection of the chic innovation that makes her work so unique within the market. She sells beautifully restored antiques; revamped for the modern client.
Website: https://turquoise-la.com
Niche Interiors
About: Niche Interiors is an award-winning interior design firm with a passion for creating distinctive, sophisticated homes. Serving high-end residential clientele in the San Francisco Bay Area and Wine Country since 2007. Niche Interiors has been featured in Elle Decor, Luxe Magazine, The Wall Street Journal, and the San Francisco Chronicle.
Website: https://www.nicheinteriors.com/
Fiorella Design
About: Fiorella Design has over 25 years of design experience.  They specialize in commercial and residential interiors throughout the San Francisco Bay Area and works in a variety of styles and budgets suited for each client. Check her out on Instagram to see more of her exquisite work. Follow @Fiorelladesign on Instagram.
Website: http://www.fiorelladesign.com/
Studio 9
About: Studio 9 is a residential and commercial interior design firm based in Los Angeles. Their desire to create bold, organic and contemporary spaces has earned them a reputation as one of Los Angeles's top design companies. Whether it's an individual room, an entire residence, or a commercial building, they work closely with their clients to understand their taste and functional needs.
Website: https://studio9interiordesign.com/
Savvy Interiors
About: In 2002, Susan Wintersteen founded Savvy Interiors, an interior design firm with its own general contractor license. Where sophisticated whimsy mingles with steel-toed boots, her company caters to discerning clients across the SoCal region with award-winning service and innovative design. With each project, Susan endeavors to give dimension to her client's creative vision by producing unrivaled results that exceed expectations.
Website:https://www.savvyinteriors.com/
Lotta Coffey Design & Interiors
About: Lotta Coffey Design & Interiors is an interior design studio specializing in warm and curated spaces with a Scandinavian aesthetic. Their clean and modern designs are developed to enhance the lives of their clients.
Website: http://lottacoffey.com/
Jodi Fleming Design
About: Jodi Fleming Design is a full-service residential design firm dedicated to enhancing the lifestyle of their clients. Located in Newport Beach, California, they specialize in custom home design and interior design. Lead designer, Jodi Fleming, creates a client-focused lifestyle program for each project, complete with tailored conceptual drawings, signature custom cabinetry, finished carpentry elements, materials, and finishes.
Website: http://www.jodiflemingdesign.com/
Artistic Designs for Living, Tineke Triggs
About: Artistic Designs for Living (ADL) creates exquisite living spaces that are as distinctive as their clients.  They specialize in creating homes that are both beautiful and accessible and believe that every home should reflect the unique personality of its owners.
Website: https://adlsf.com/
Antarya Design
About: Ratna Khilnani, established Antarya Design in 2000 and brings a cosmopolitan aesthetic to her work. Form follows function with unique compositions of texture and color combined with global influences and classic architectural detailing. A Chic, timeless design that is livable and tailored to the client's personality is Antarya's Designs' distinct style.
Website: https://www.antaryadesign.com/
Kathy Ann Abell Interiors
About: Kathy Ann Abell Interiors combine beautiful design with everyday living so that your space not only looks amazing but feels like home. By first learning about the hopes and dreams their clients have for their space, they can create a home that incorporates stunning design. They believe that design is about developing a space that invites you in.
Website: https://www.kathyannabell.com/
KDS Design Group
About: KDS Design Group believe that every great design starts with inspiration from life. From small residential remodels to large-scale commercial spaces, they approach every project with the same spirit of creative collaboration. Their goal is to create functional, dynamic, timeless designs that fit their client's lifestyle—and budget.
Website: http://www.kdsdesigngroup.com/
Benjamin Dhong Interiors
About: Benjamin Dhong Interiors is a full-service interior architecture and design firm specializing in high-end residences. Benjamin Dhong is a deft master at mixing traditional furnishings with modern elements — creating interiors that are classic and serene — but never boring. A strong architectural design background also ensures that renovations are timeless whether traditional or modern.
Website: https://www.benjamindhong.com/
Visual Jill Interior Decorating
About: Visual Jill is a Berkeley-based interior decorating and home staging firm. Founder and CEO Jill McCoy has always been inspired by her Scandinavian roots. Their style is "comfortable modern" — they are known for their use of color (in home furnishings, artwork, and accent walls) and their trademark is their unique mix of mid-century, new, repurposed, and one-of-a-kind items.
Website:http://www.visualjill.com/
Myra Living
About: Myra Living understands that design inspiration can come from anywhere. They believe in creating spaces that are timeless, functional and sophisticated. Whether they are involved in small to large scale remodel or customizing a piece of furniture, their mission is to create spaces that are unique and distinctive for their clients.
Website:https://www.myra-living.com/
Lotus Interior Design Studios
About: Lotus Interior Design Studios Team works closely with each client to provide excellent advice, materials sourcing, and communications. Their ultimate goal is excellence in design and clients who are delighted with the results. With a highly personalized approach and a fresh perspective, they create environments that ultimately reflect each client's unique personality and taste, while always respecting budgetary requirements.
Website:http://lotusinteriordesignstudios.com/
Wendy Glaister Interiors
About: Wendy Glaister Interiors is the winner of Northern California's Most Versatile Designers | 5x Best of Houzz Winner: Best of Houzz 2015-2019, President ASID, Certified True Color Expert, Featured on Traditional Home.com, Modern Luxury Interiors and Furniture, Lighting and Decor Magazine. A consummate professional with an intuitive sense and approachable nature.
Website:https://wendyglaisterinteriors.com/
Ann Lowengart Interiors
About: Annie Lowengart leads a full-service luxury interior design team offering a unique level of customization and style. Their focus is not singular in that they create warm, chic and inviting interiors, but they also create a fabulous experience for their clients from consultation through project completion.
Website:https://www.annlowengart.com/
JoliG Interiors & Designs
About: Michelle Meyers is the founder of JoliG Interiors & Designs and is a certified residential interior designer. Michelle has always been inspired by relics of the past. She has a keen and creative eye for repurposing and reinventing.  Michelle believes that everyone should love the space they live in and she wants to help her clients achieve a space they can't live without.
Website:https://www.joligdesigns.com/
Marea Clark Interiors
About: Marea Clark Interiors is a residential interior design firm based in San Francisco that focuses on full home furnishings and home remodels. Marea and her team specialize in design solutions that begin with a shared understanding that the interior of your home should not only reflect your personal style but should enhance the space and your lifestyle.
Website:https://mareaclarkinteriors.com/
Regan Baker Design
About: Regan Baker Design is a full-service interior design and styling company in the San Francisco Bay area. They transform ordinary homes into spaces that reflect your personality and lifestyle. Their passion for design and happy clients is reflected in their solution-driven process and allows clients to focus on the most important aspects of their life: family, friends, and career.
Website:http://reganbakerdesign.com/
Foley & Stinnette Interior Design
About: Foley & Stinnette Interior Design is a truly unique lifestyle company.  This extends to the way they charge for their services as well.  They want their clients to be thrilled with their finished rooms and homes.  Part of making them happy is ensuring that the billing process is smooth and without surprises!  If clients have a beautiful home, but it cost them twice what they had discussed, well then, no one is really happy in the end. Their job is to create beauty and do it in a way that is as exciting and as pain-free as possible.
Website:https://www.dannfoleylifestyle.com/
CM Natural Designs
About: CM Natural Designs has been featured on HGTV and in many magazines, newspapers and web publications. Though based in California, the Design Crew are avid travelers—having done work nationally and internationally. They enjoy working with clients from all parts of the globe and have had projects across the United States, Mexico, Australia, New Zealand, and Turkey. They are always eager and excited to add more countries to the list.
Website: http://www.cmnaturaldesigns.com/
Kelly Tivey Interior Design
About: Kelly Tivey Interior Design is a San Francisco Bay Area-based design studio. For 25 years she has been creating highly individualized interiors for busy professionals and families. Kelly understands that GOOD DESIGN DOESN'T JUST HAPPEN. It is the result of a carefully prepared and executed plan, resulting from the collaborative efforts of both the client and the designer. By taking the time to get to know you and understand how you live, she is able to interpret and translate your vision into a beautiful and comfortable reality.
Website:https://kellytiveyinteriors.com/
Cochrane Design
About: Founded in 2004, Cochrane Design provides a comprehensive design, architecture and development service for private clients, developers, hoteliers and investors throughout the US and abroad. Their dedicated team of talented designers handles all aspects of design, coordination, installation, and dressing. Every detail is carefully considered from space planning to lighting, bespoke joinery and cabinetry, furniture and soft furnishings. Through careful consideration of their clients' requirements, they strive to deliver a personalized service of outstanding quality.
Website:https://www.cochranedesign.com/
Alison Kandler Interior Design
About: Alison Kandler Interior Design is inspired by traditional architecture and interior design from the 1920s and 1930s, although she is just as comfortable working in a warm contemporary style. Her projects range in scale from redesigning a kitchen or bathroom, to designing every interior detail of a newly constructed house. Her focus is on using fearless colors and a fresh sense of whimsy!
Website:https://www.alisonkandler.com/
Intimate Living Interiors
About: Intimate Living Interiors is an award-winning interior design firm based in Solana Beach, CA. They transform spaces for optimal living through collaborative vision and thoughtful design. They are proud to work with an incredible list of local, national, and international clients.
Website:https://www.intimatelivinginteriors.com/
Sorensen Architects & Interiors
About: Sorensen Architects is a LEED accredited architecture and interiors firm that incorporates environmentally conscious design solutions into buildings that meet their client's needs. Their firm is recognized for it's Malibu beach homes and hillside retreats, seamlessly integrating living spaces with nature. They specialize in coastal properties.
Website:https://www.sorensenarchitects.com/
Interior Solutions
About: Interior Solutions is a full-service interior design firm specializing in traditional and contemporary design. They offer interior design, landscaping, professional organization and color consultations for both residential and commercial projects. They are located in Burlingame, California and provide their design expertise throughout the Bay Area to start-ups, restaurants, homes and in between.
Website:http://www.interiorsolutionsdesigns.com/
Blackband Design
About: Blackband Design is known for their fresh, sophisticated and unpretentious style.  Specializing in combining traditional pieces with more current elements such as reclaimed wood and vintage linens to create environments that are polished, inviting and somewhat eclectic. With a focus on quality and value, Blackband Design prides itself on fair pricing, exceptional customer service, and a personalized approach for every client.
Website: http://www.blackbanddesign.com/
Deborah Vieira Design
About: In addition to exterior design and interior applications of color, light, texture, and layout, Deborah Vieira considers the practicalities of storage, organization, usage patterns, and competing/changing needs to deeply inform her approach. From developing a vision of their home, that can unify and encompass landscape, interior, and facade, to producing architectural drawings for permits, and collaborating with contractors and artisans, she can support clients from initial ideas through to realization.
Website: http://www.deborahvieiradesign.com
27 Diamonds Interior Design
About: 27 Diamonds Interior Design understands that creating a beautiful home shouldn't be stressful or overwhelming. It is their belief that great design comes with proper planning and understanding of client's needs. While most interior designers usually charge by the hour (which often can lead to huge cost-overruns), their design services are offered at a flat rate. This allows clients to feel less pressured and worry-free about their budgets.
Website:https://27diamonds.com/
Lori Dennis
About: An award-winning Los Angeles interior designer, she has appeared in magazines, websites and television screens throughout the world including Elle Decor, LUXE, Dwell, People, the New York Times, House Beautiful, Coastal Living, Los Angeles Times and All the Best Blog. Recognized by industry leaders like HGTV, ASID, NBC, Viking, and countless others as an expert in luxury and green lifestyles, Lori speaks at events around the globe.
Website:https://www.loridennis.com/
KC Studio
About: Kelley Crawford, ASID, is an award-winning, professional interior designer with over 30 years of experience creating uniquely personal residential environments for clients across the country.  Kelley began her design career in Phoenix/Scottsdale working in both residential, as well as commercial design, which included restaurants, hotels, country clubs, model homes, retail space, and mortuaries.
Website:http://kelleycrawfordstudio.com/
Rice and DeTienne Designs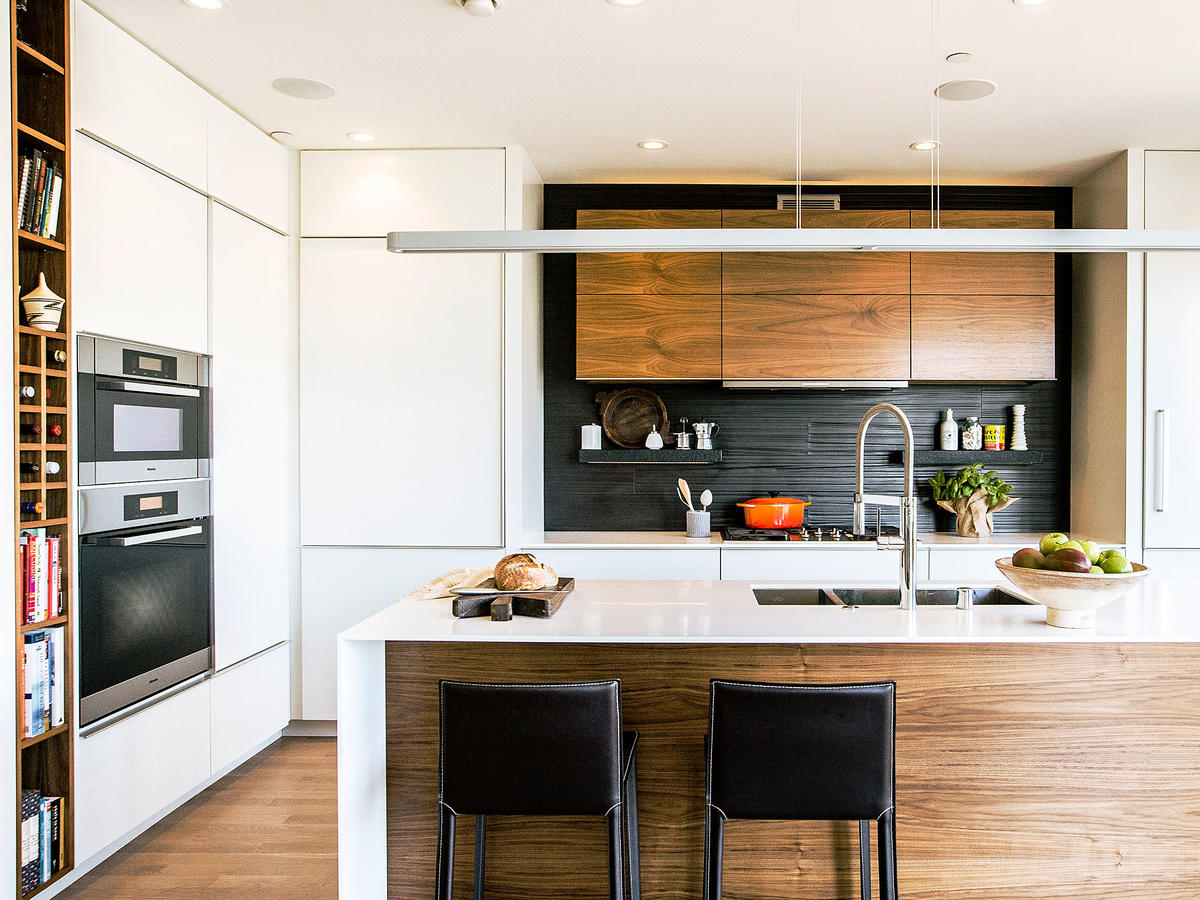 About: Rice and De Tienne Designs is a full-service residential design studio specializing in remodeling high-end homes. The studio enjoys collaborating with homeowners, architects and builders to create unique and memorable spaces. The principals have both Architectural and Interior design backgrounds and have completed projects in the US, Europe, and the Far East.
Website:http://www.riceanddetienne.com
Stacey Lapuk
About: Stacey Lapuk, empowers her clients with interior designs that reflect her life experiences, travels, and emotions with truly personalized comfort and style. Celebrating 30 years of internationally recognized residential design in SF, Marin, Sonoma, Napa, Tahoe & beyond.
Website:https://staceylapukinteriors.com/
Gayle Forster Interior Planning and Design
About: Gayle Forster works on vastly diverse projects of all sizes and budgets. The scope ranges from hourly consultations to designing one room, to remodels, to complete home interior renovations, where she plans and designs spaces down to every last accessory. Her expertise and complete understanding of the details, resources, and processes of interior design stems from exposure to all types of projects.
Website:https://nkba.org/gayle-forster-interior-planning-and-design/locations
Jennifer Grey Interiors Design & Color Specialist
About: Jennifer Grey understands that creating a beautiful, comfortable home shouldn't be overwhelming. She works closely with clients to help them discover their own unique and individual style, offering a very personalized level of service ensuring that each project is given the proper attention to detail it deserves. She believes the most important skill any designer can bring to a project is the ability to listen, successfully transforming ideas into reality.
Website:https://www.jennifergreyinteriors.com/
Urbanism Designs
About: Urbanism Design believes the spaces they design should be elevated with creativity and personality – never boring. They also happen to really love what they do and are extremely passionate about their work. Their designs have been featured in Dwell, HGTV, Property Brothers (Brother vs. Brother season 6), Houzz, Apartment Therapy, and more.
Website: https://www.urbanismdesigns.com/
Hamilton-Gray Design
About: Headed by Cheryl Hamilton-Gray, a certified NKBA kitchen designer, and a nationally recognized award-winning design company based in North County San Diego, California. With over 25 years of kitchen and related industry design experience, Hamilton-Gray Design is able to share a great wealth of exciting, creative and practical design solutions for indoor and outdoor kitchens, baths, and remodeling projects to suit varying lifestyles and budgets.
Website: http://www.hamiltongraydesign.com/
KBG Design
About: KBG Design approaches each project with an inherent enthusiasm for all-things-design.  "I love getting to know each client and learning how they live so that I can cater my designs to enhance how they are going to live in the future." – Katelyn Gilmour
Website: https://www.kbg.design/
LMK Interiors
About: LMK Interiors offers full interior design services. From the tone of flooring, cabinetry, and stone, to a piece of art, a textile, a piece of furniture and finally the color on the walls. The simultaneous reactions of all of these design elements of your home should create harmony and beauty. They believe that color is the universal language that connects architecture to your house, your house to the earth, and ultimately you to your home.
Website: http://www.lmkinteriors.com/
Denise Maloney Interior Design
About: Known for her easy-going attitude and ability to listen "between the lines", Denise Maloney's work is grounded in her custom furniture design. Individualized to fit a client's specific needs– from size to comfort level to color—her custom furnishings have graced the halls of five-star hotels and private residences.
Website: http://www.denisemaloney.com/
Simply Stunning Spaces
About: Founded by Darcy Kempton in 2010, Simply Stunning Spaces was built on a foundation of creativity, design expertise and a genuine desire to help people. They believe everyone deserves to have a home that looks good and feels good, and they strive to make this possible for everyone who desires it. Their goal is always to keep decision-making simple and the process fun! They work collaboratively as a team to help you visualize, decide and realize your dream home- from start to finish.
Website: https://www.simplystunningspaces.com/
Melinda Mandell Interior Design
About: Melinda Mandell Interior Design collaborates with discerning Silicon Valley clients to create compelling luxury interiors. They utilize thoughtful planning and intentional details to custom tailor spaces that nurture body and soul. Melinda's value lies not only in her aesthetic, but in her enthusiasm, intuitive nature, and the intentional details in every element she designs.
Website: https://melindamandell.com/
Ania Omski-Talwar
About: Ania Omski-Talwar is Located in Walnut Creek, California and specializes in renovating and redesigning residential and commercial spaces. Whether it's interior design, interior decorating, home staging, remodeling or special event decorating. She enjoys working closely with her clients to meet their unique needs. Ania delights in imperfections, and her special gift is in giving old, tired spaces a new life.
Website: http://ania-omski-talwar.com/
Nest Design Co.
About: Nest Design Co. is dedicated to providing its clients with a masterful mix of design and decor. They believe that two heads are better than one. Which is why Jennifer and Heather collectively lead the design of every project. Their affinity for mixing objects of different styles and eras, attention to detail, and adventurous use of color and texture are hallmarks of their fresh take.
Website: http://nestdesignco.com/
Studio Keiko
About: Studio Keiko is a high-end boutique interior design firm that specializes in modern and contemporary residential new construction and modern and contemporary residential remodels. Keiko Harada, the founder, draws her modern and clean inspiration from the three environments she has worked and lived in; Kyoto, Japan, Milan Italy and Los Angeles California.
Website: http://www.studio-keiko.com/
Oh beauty Interiors
About: Led by the vision of its founder, Gabrielle Aker, Oh beauty Interiors stands on the idea of its namesake: to add beauty to the world through meaningful relationships with each of its clients and the inspired transformation of their space. With an understanding of the importance of the meaning behind "home", Oh beauty Interiors uses the art of design to communicate something much deeper: the safety, joy, and inspiration a thoughtfully designed home brings.
Website: http://www.ohbeautyinteriors.com/
22 INTERIORS
Photo: 22 INTERIORS
About: 22 INTERIORS thrive on taking clients vision of a dream home, translating it into it in a spatial and visual plan, and bringing it to life. Their work has been featured extensively in local and national publications and blogs including Angeleno Magazine, Elle Decor, House Beautiful, Rue Magazine, and Modern Sanctuary.  22 Interiors have won Houzz Best of Design and Best Service in 2015, 2016, 2017.
Website: https://www.22interiors.com/
Breeze Giannasio Interiors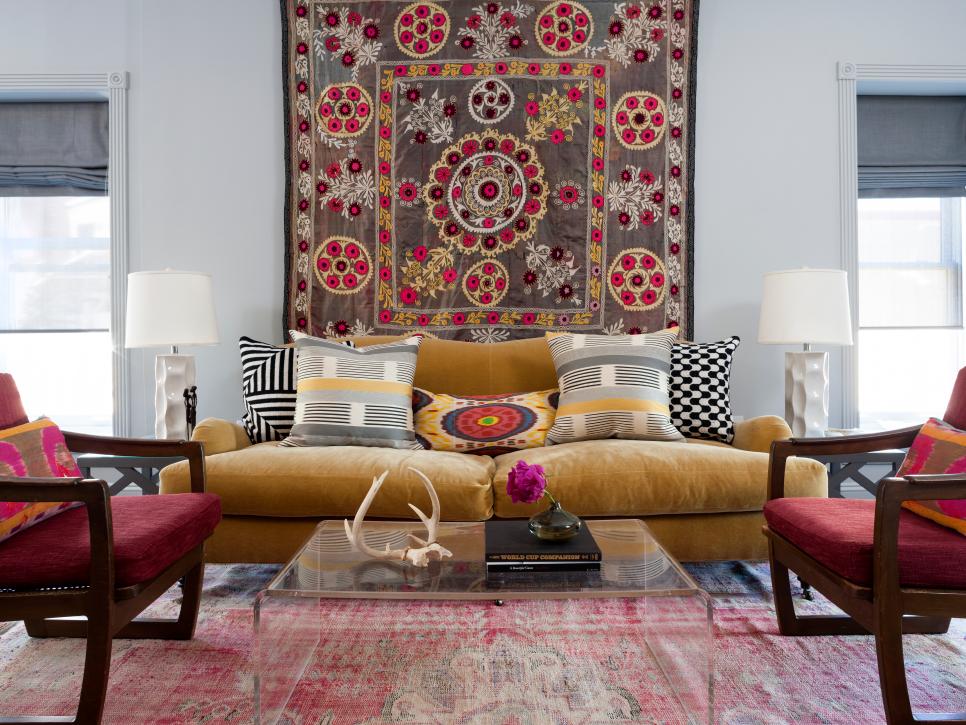 About: BGDB Interior Design (Breeze Giannasio Interiors) epitomizes fresh, sophisticated, timeless design. Classic interiors for the modern eye are their abiding principle.  BGDB was founded by Breeze Giannasio, a former corporate lawyer who redirected her career to embrace her passion for design.  She brings the exacting discipline and rigorous standards from her former career to bear in managing the design process, paying attention to every detail and customizing each project to explore and reflect her client's needs.
Website: http://www.breezegiannasio.com/
Make sure to sign up to newsletters and stay updated with all these blogs for only the best in design and decor news and tips