Top 50 Interior Designers in Miami
Miami is one of South Florida's premier vacation destination. With its stunning beaches, fantastic weather, beautiful architecture, design, Art Decor District and a fantastic stretch of beachfront Miami represents one of the Top Travel destination spots to go and spend the summer. Also, Miami is a home for really talented designers. We gathered a list of our top picks for Interior Designers in Miami. Let us know what you think.
About: MAKING DESIGN MATTER. That's our philosophy at Michael Wolk Design, and just like our design itself, it works on several levels. MAKING IMPLIES ACTION. Our creative process doesn't end in thought or discussion – it ends in creation. Every idea is developed to its fullest potential here, rather than passed off to someone else. Design is what we make. Anyone can create something functional, and anyone can create something beautiful – but true design will always accomplish both.
My Alma Mater (PRATT) had a motto – *"Be true to your work and your work be true to you." *In my experience, being true to your work means allowing design – rather than money, politics, or other outside influences – to control the energy. Design is design; everything else is everything else. And we make design matter, in the sense that it needs to be physical. It transcends fantasy and speculation; it is exciting and inspiring while remaining firmly grounded in the reality of time constraints and budgets. Most important of all is making design matter. Design matters to me – it's what I love to do, and it's what I do better than anybody else. Making Design Matter is what I stand for.
About: I was born in New Jersey and raised in the Dominican Republic. I moved to South Florida six years ago and I've been in Miami for almost four years. I have a Bachelor in Architecture, the knowledge that I apply to my projects whenever I get the chance. I developed a strong liking for interior design in my previous job, where I was involved with many high-end residential projects, assisting in the design and project management. I created EFE Creative Lab a little bit over a year ago and my main goal is to provide the best service possible, helping my clients from beginning to end with their projects. I like creating custom design packages based on their wants/needs and also on how much they'd like to be involved.
About: Khadine Schultz Interiors is a full-service Interior Design firm. From new builds to remodels to furnishing and styling. We manage all aspects of the process. From start to finish we are able to take care of everything until your home is ready for you to move in. We pay close attention to the client's needs, consider their budget and deadlines. Also, we embrace the client's style.
About: DLT Interiors is an award-winning, full-service interior design firm based in New York and South Florida. DLT Interiors specializes in all aspects of residential and commercial design including the renovation process from beginning stages through the last detail of accessorizing with an emphasis on superior service.
About: Jenny Velasquez Design is a boutique residential design and consulting firm based in South Florida for over 18 years. Specialized in Luxury residential interiors throughout the United States and abroad.  The firm consistently exceeds clients' expectations with personalized service, the best quality for their budget, and on-schedule completion, allowing for a stress-free, enjoyable experience in creating the space of their dreams.
About: Designs By Human., Inc was created to bring a specialized design to everyday life. Our
team has professional design and construction experience in both urban and rural environments,
both near and far from our NYC home-base. Designs By Human can tailor each project to our
clients' specific needs. We enjoy the fact that no two projects are ever the same and love the
challenge of creating custom and unique details. We work closely with our consultants and
vendors to make sure each project will become a beautiful space for our clients.
About: Renata Pfuner, a Miami interior designer born and raised in Europe, brings a sophisticated, cosmopolitan aesthetic to her work. Internationally acclaimed for her glamorous modern style infused with a bold yet elegant flair, her work is a meditation in light and luxury, minimalism and passion. My company's focus has always been on enriching people's lives with beautiful environments. Now, we want to go a step further and add a holistic approach to our design work, with elements from Feng Shui, nature, and color theory.
About: Mara.hu Design provides clients with fresh new ideas for any commercial or residential interior design project. We work closely with our clients to encourage personality or brand expression while integrating our expert advice in style and design. Specializing in transitional, contemporary, and modern design in Miami.
About: Perla Lichi Design is a full-service professional interior design firm serving all of South Florida and beyond with interior design and remodeling services. Perla Lichi, ASID, finds the best products and services to provide an ideal solution for each aspect of a project. "We often incorporate the client's own art and furnishings. We know where to cut and where to spend. Working closely with our clients and their architect, builders, and contractors, we provide a uniquely intelligent approach to each interior with results tailored to meet each client's exacting requirements."   "We set the stage; you live the dream."
About: DKOR Interiors is among the top residential interior design firms with projects internationally and concentrated in the South Florida region.   We are a team of professional, energetic individuals with talented designers and experienced managers available to guide our client's through the flawless and timely execution of any residential design project. Our Miami interior designers take pride in creating luxurious and innovative homes that have a very intimate connection to our clients and their families.  We understand each project we begin has specific needs, budgets, and a level of quality with the work involved.  Each home starts with a personalized concept that directly correlates to these needs of our clients and their individual style.  We rely on our professional knowledge and advanced experience in the design field to walk our clients through the process of interior remodeling, new construction, and interior finishing with exceptional customer service.
About: Based near Miami, Interiors by Steven G.'s high-end interior designers deliver our talent down the Eastern Seaboard, throughout the United States, and across the world. We have a vast array of quality interior design styles to accommodate and fulfill every client's needs. In addition, our team members are fluent in Portuguese, Spanish, Russian, French and German, so we speak your language – literally! We are one of the top high-end interior design firms in the country. Our 110,000 sq ft main headquarters in Pompano, Beach Florida is a state of the art showroom that will take your design fantasies to a level beyond your dreams.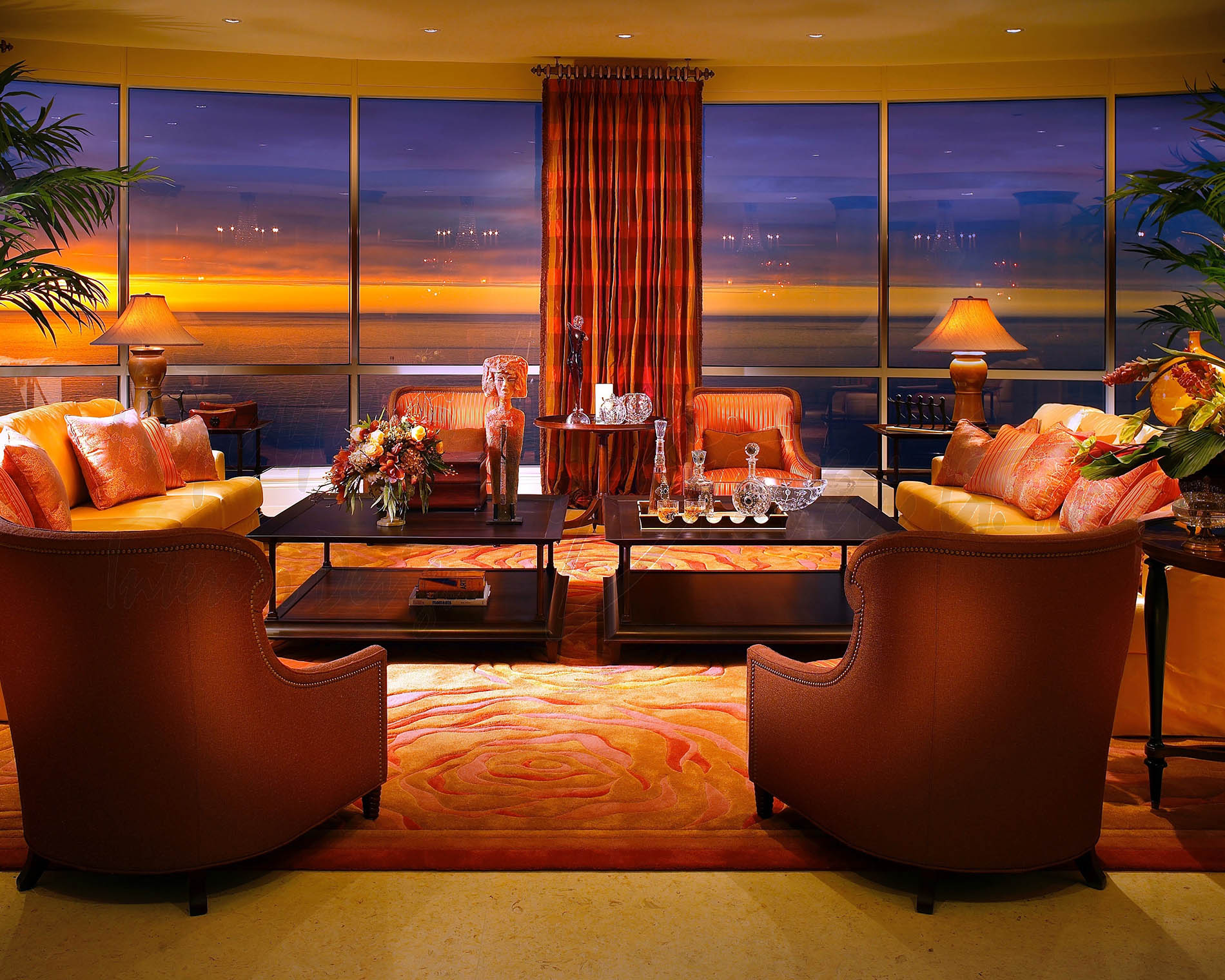 About: All Interiors International is located in Miami, Florida. We work globally in planning custom interior design for hospitality, professional, and residential spaces. We are a licensed interior design business and have titles such as Fastest Growing Interior Design Business and Top 20 Best Interior Design in Southern Florida. We were founded in 2005 by owner Jill Daley Thompson, who has 25 years of interior design and space planning experience. When it comes to coordinating your dream space, All Interiors International has the expert designers you need. We handle all aspects of every project, from the actual design to the ordering and organizing of furniture. At All Interiors International, we make sure everything is perfect, from the tallest plant to the smallest picture frame. We even offer feng shui for our clients who are fans of the Chinese philosophical system.
About: Inspired… We are a high-energy, multi-lingual design team and we thrive on creating luxurious interiors for our global clients. Our team is inspired by the confluence of cultures, fashion, art, and emerging technologies that make our home city of Miami a design destination. We create luxurious, jaw-dropping, high-end residential interiors and we create them in a timely and professional manner. We're honest and hardworking. When you hire us, you'll get the benefit of our combined 50+ years of experience. Our team would be honored to create an exquisite space for you.
About: I have been in the business for about 20 years and love my job! I enjoy meeting people and helping them to create a comfortable, finished space that is a reflection of them. I love being able to work with a variety of styles and can work with any budget. I look forward to working with you! I work with a team of talented and experienced craftsmen to assist in completing any project you have with great care and detail.
About: DIDA Home is an award-winning interior design firm located in Miami, FL offering fully integrated planning, design, project supervision and decoration services for both residential and commercial projects. Created by Dida Uribe and David Miranda in the year 2010, DIDA Home specializes in delivering complete service using the 'Design-Bid-Build' method. From developing a concept to the execution by coordinating, supervising, creating bespoke pieces and decorating, DIDA Home crafts a unique service to help become real each of the Client's needs; from concept to completion. DIDA Home's essence focuses on intricately combining raw and organic materials with modern lines, as well as placing a strong emphasis on form and function to all of their designs.
About: We are a boutique design studio dedicated to offering a variety of interior architectural services for high-end residential and commercial interior projects. With more than 18 years of architectural and design experience, along with an unparalleled passion for creating beautiful, innovative and meaningful spaces, we are dedicated to meet all the needs of our clients. We count with a well-rounded design team able to manage a project from concept development through completion in the most efficient and seamless way, delivering extraordinary customized interiors.
About: We are D2 Interieurs. The D2 crew is a team of interior designers, craftsmen and construction managers that create beautiful homes and custom furniture.  We spend every day immersed in combining the technical elements of design with the aesthetics of what makes every one of our client's homes uniquely beautiful, professionally finished and totally lived in.  Based in Fairfield County, we go (often as a team) where our clients and projects take us which has been across New York City, Westchester County, the Hamptons, Miami, the Hudson Valley, Litchfield County and more recently London, UK.
About: Santana Design Studio is a company in Residential Interior Design focusing on unique designs. With us you are at the right place. We master the craft of tuning client ideas or concepts into a reality. We combine competence and creativity with our routine work and support project costs transparently and efficiently from conceptual development, communicating with the stakeholders of a project and the management and of course the execution of the design. We know that a positive relationship with our clients is the key to a successful design. Our experience has taught us the importance of establishing common goals early on in order to ensure that the results we deliver are the results you expect.
About: We believe that every client has their own unique story through their own life experiences, therefore we strive to provide our clients with the creative and functional aesthetic design that fits their lifestyle. Not only do we offer design services, but as a full-service firm we offer Design-Build services, we manage our projects working with you from the initial concept of your design throughout the entire construction process until the final installation is complete and you have the home of your dreams. In order to turn our client's dream into a reality, we utilize our knowledge of interior design and experience in construction in order to deliver a luxurious and functional design. Sarah Z Designs has worked on many exclusive projects in South Florida. Our areas of operation include Miami, Broward, Boca Raton, and the Palm Beaches. Every residence should tell a story, let us help make your home start telling yours.
About: Founded by UCLA X grad Emily Zoba Maynard, in 2009, GEORGE Interior Design + Build has earned a spot in the design fabric of both Los Angeles and San Francisco.   Maynard earned a BA in Communication Studies from Vanderbilt in 2003, followed by 3 years of specialized training in design & interior architecture at UCLA X in 2007.  She honed her decorating skills at Waterleaf Interiors, a Manhattan Beach, CA decorating institution, followed by a few years of focus on interior spacial design for the renowned LA architecture and design firm, KAA. Since opening GEORGE Interior Design in March of 2009, Maynard has developed a unique way of working with clients, always as the primary point person and in doing so, formed years-long relationships with several clients in the beach cities and more recently the Bay Area.  Once we know your style and design goals, we are able to provide the kind of guidance and support that we believe you will find invaluable.
About: We're a Miami-based residential interior design firm dedicated to designing homes with warmth, timeless style and character. As a full-service residential design firm, we're available to assist clients with a wide range of projects from furnishing and one-room makeovers to full remodel and new-builds. We pride ourselves in carefully crafting every interior to fit each of our client's unique vision and personality. From our initial consultation to project completion we work closely with you, guiding you through the design process, to ensure every detail of your design is perfectly tailored to you and your space.
About: AGSIA Design Group is an interior design firm mainly focused on residential and commercial projects. Our mission is to provide clients in the Miami area with superior service, taking into account the best value possible, and the strictest adherence to each individual's personal style. At AGSIA we develop shared visions with our clients and complete each project with absolute thoroughness and imagination. Our ability to quickly understand each client's needs and personal style ensures successful collaboration at every step of a project. Through unparalleled service and exceptional standards, we deliver polished, modern environments that range from edgy and bold, to laid back and cozy.
About: Nina's particular talent is in the mixture of antique and contemporary aspects of design to create a custom living experience. Her skill is creating beautiful, serene spaces that provide a respite for today's harried families. Design elements and a much-celebrated eye for subtle color provide her spaces with a sleek personal touch while also spotlighting elegant antiques, fine artwork, and unique personal objects. She manages to combine both high-style glamour and refined simplicity.
About: Nathalie Acra's strong sense of design can be traced back to her family's cultural diversity, as well as her penchant for travel, art, textiles, furniture design, and architecture. She aims to fashion an environment where client needs are not just met, but nurtured. She believes that a home is a personal narrative for one's personality and soul. Nathalie brings together pieces that not only furnish the home but define it, so as to transform a space that elicits memories and engages the senses. Acra Designs brings a professionalism that is expansive in its reach, multi-ethnic in its influence, and elegant in its approach. The firm's trusted relationships with contractors and sub-contractors lead to a hassle-free experience. Each new client is an opportunity to create a new story anchored in textures, colors, lights, spaces, and forms. The firm has collaborated domestically and internationally on high-end design practices to achieve current and timeless interiors.
About: Captiva Design is the Interior Decorating & Home Staging choice for clients who want personalized service with attention to detail.  We pride ourselves on establishing effective communication, and a high standard of professionalism for all our client projects. At Captiva Design, we are committed to providing exceptional customer service to our clients. The foundation of our business is based on integrity, honesty, and dedication to every project big or small. At Captiva Design we LOVE what we do, and we are dedicated to assisting our customers in creating environments aesthetically pleasing as well as functional for your purpose.
About: Alison Cahlin, of Cahlin Design Group, considers one of her greatest strengths to be the ability to interpret a client's desires and transform spaces that are not only aesthetically pleasing but that evoke emotion in its most desired form. Cahlin, a licensed interior designer and ASID member, brings clients a combination of passion, experience, creativity, and outstanding personal service. Formerly a partner with Male Cahlin Design, Cahlin has established her own company, Cahlin Design Group in Coconut Grove, Florida. Cahlin and her professional team work closely with clients from a project's inception to completion. They remain involved with every aspect of the detail from the origination of drawings to all design selections and specifications, hiring contractors and project supervision.
About: Natalia Neverko Design, (NND, Inc) is a high-end full-service architectural interior and interior design company with European attributes, that delivers locally sensitive design. For over a decade we've been providing unique, innovative high-end exterior and interior design individually tailored to our clients' personality and specific needs. Our mission is to transform a client's dreams into a truly unique reality. We aim to create harmonious and functional projects that showcase our client's individual taste, preference, and personality and we make every effort to create a beautiful design concept that is genuinely timeless.
About: Darla brings a fun, genuine, down-­to-­earth approach to designing beautiful spaces. Since she launched her career in 2016, clients have fallen in love with her work, growing her business almost exclusively by word of mouth. That's right. In her past life, Darla spent almost 20 years as a Detective Sergeant in Miami, Florida. The two careers are more similar than you may think. Of course, as an interior designer there are 100% fewer shots fired (well, maybe 99%). One might say she is an expert on the importance of having complete tranquility at home after a stressful day at work. Her background has carried over so many hidden perks including a strong sense of integrity, accountability, and a ready-for-anything-ness that is key for home renovation projects.
About: LHID is a top South Florida based luxury design studio that is celebrated for its distinctly modern-eclectic portfolio and recognized for its unwavering attention to detail, form, and function.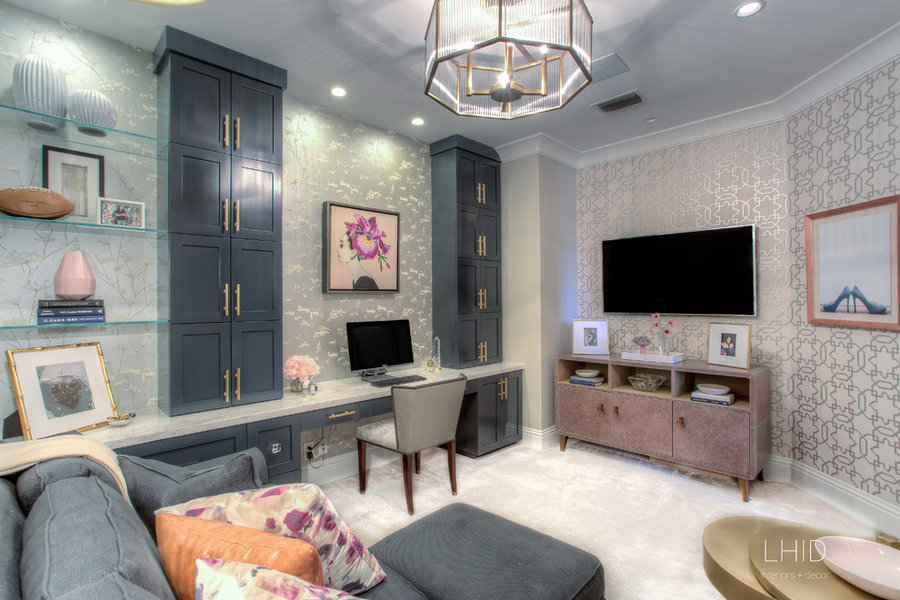 About: Raquel Originally from Brazil she has been living in the USA for about 10 years working in the field of project consulting and management.   She has been responsible for consulting in a number of residential and commercial projects in the United States and internationally in collaboration with other licensed industry professionals. Her biggest concern when consulting on a project is to understand the client's expectations.  In collaboration with other industry professionals, Raquel aims to evaluate and interpret the tastes and inspirations of her clients in pursuit of authentic individualized living spaces.  Clients can rest assured that one of her primary objectives is to help them discover, reveal and refine their design identities in the most tasteful ways.   Her mission is to ensure that clients feel at home in their homes. 
About: New York and Miami-based interior design firm dedicated to designing high-end residential and commercial spaces strongly infused with energy and warmth. With over 20 years of experience, the firm has earned national and international design accolades for a variety of spaces, styles, and a portfolio that spans over four continents. Pepe Calderin Design has garnered recognition for its fresh, energetic, visionary approach to the modern design process, where the philosophy is "Space has no boundaries, and has limitless possibilities." Creating an open, dynamic environment where one can thrive and grow serves as the core initiative. Through the fostering of an intimate connection with the client, each project becomes a distinctive reflection of their unique personality, lifestyle, and spirit.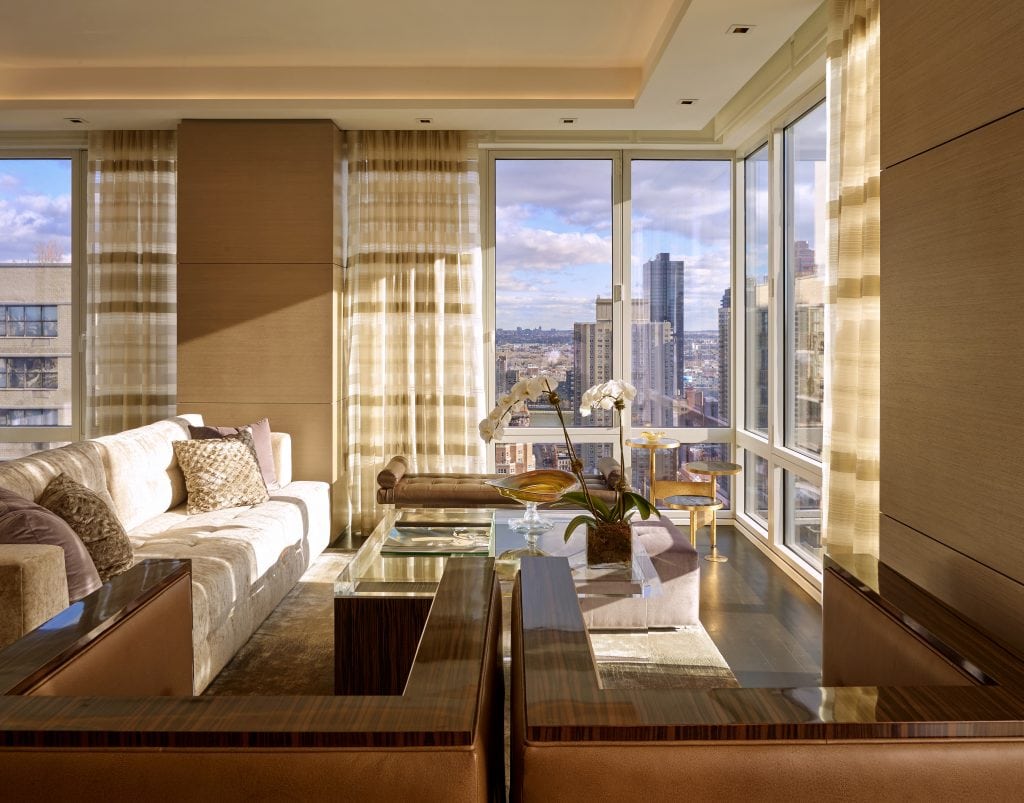 About: Design House is an internationally recognized interior design firm that specializes in high-end interiors as well as custom architectural details. Design House's incredible team is accredited to the strength and success of our firm. Our attention to design details through every step of the design process; from the first client meeting through the delivery of space, is what has attributed to the ongoing success of our firm.
About: Designs With You In Mind is a full-service interior design firm specializing in commercial and residential design services throughout the greater Sacramento area and beyond. We offer comprehensive interior design services to create stunning and personalized environments customized to your vision and desire. With a specialty in space planning for new construction and remodels, to custom finishes and furnishings, we translate a concept into a timeless, functional design. Cathy Tonks, the founder, is an award-winning designer and a trusted consultant known for bringing the ultimate level of service through personal attention, creativity, and knowledge.
About: We believe that good design has as many facets as one's personality. There isn't one event, culture, place or person that completely defines who we are. People are influenced by a collection of experiences, memories, people, and cultures. We believe a well-designed room should reflect places traveled, heirlooms collected and should function the way families live in today's modern world. We believe your space should celebrate YOU! If you can't buy something for your home in a Paris flea market while on vacation in fear it won't "fit the look" then the room is not well designed. Rooms should live with you, grow with you and travel through life with you. That is why the Errez design style is defined as both fresh and nostalgic. It is eclectic and modern and that's what sets them apart.
About: An interior design graduate of The Art Institute of Fort Lauderdale, Florida, Robyn has been working in the field of Interior Design for over 25 years. Early in her design career she owned and operated a custom cabinetry company that specialized in high-end woodworking for eight years. Her experience and expertise in this area have been an asset in the many design projects she has completed. Robyn is a professional member of the American Society of Interior Design (ASID) and is licensed with the State of Florida. Robyn has vast experience in a variety of styles from traditional to modern. She has created many unique and distinctive projects. She possesses a broad set of skills and technical knowledge of all aspects of design. She has built strong relationships with suppliers and contractors bringing a talented, quality-minded team to each project she takes on.  Whether a simple renovation or an elaborate new construction, Robyn Hughes Interiors provides a full range of design services that take a project from conception to completion.  Robyn personally coordinates and oversees all projects with an uncompromising eye for quality and the attention to detail each project deserves.
About: Nicole White Designs Interiors is an award-winning and nationally published interior design firm. Recently voted among the Top 25 Interior Design Firms by the South Florida Luxury Guide, and among the ten emerging designers to watch by the Black Interior Designers Network, Nicole and her team are dedicated to transforming the spaces and lives of our client's homes and businesses. Known for our renovation prowess, we cultivate intimate and long-standing relationships with clients as they design for the varying stages of their lives, and often spend years working on various projects throughout our client's homes, businesses and vacation homes.
About: Lipari Design was founded in 2012 by Vanessa Lipari. She quickly became involved in high-end projects that allow her to showcase her strengths to provide impeccable, personalized, efficient and creative service. She is passionately involved in her team so that each project reflects the image and values of the company. Currently, the firm specializes in condo towers, sales offices, retirement homes, and some private houses. Vanessa has always had a large-scale vision, that is why the company is experiencing great growth. With the goal of going further, the company now targets hotels around the world. We also want to participate in environmentally conscious projects. It is important for Lipari Design inc. to continue to develop our expertise with curiosity, passion, and determination!
About: David Charles Klein Design is about disrupting the traditional world of interior design by making great design available to all. It's also about my passion for design, unique ability to connect with my clients, and a desire to support them in creating their own beautiful, sacred spaces. My career spans 36 years in fashion retail, merchandising, wholesale and interior design; all with an emphasis on outstanding customer service. I have been acknowledged for excellence in merchandising by Macy's, received a certificate in customer service from Hong Kong University, and twice been awarded the prestigious Best of Houzz award for Customer Service.
About: Growing up in New Jersey, Lisa learned to appreciate good design, form, and function. Her family encouraged her to develop her own personal style. Whether it was furniture, art, the written word or a beautifully appointed dinner table, Lisa learned the value of "all things excellent." Lisa specializes in residential interiors and has earned a reputation for having an exceptional eye for design and a deep commitment to outstanding personal service. A graduate of Berkeley College of Paramus NJ, Lisa moved to South Florida to pursue her career in interior design. She is currently working for the Design Studio at City Furniture and Ashley Furniture. Lisa works closely with her clients to bring about a uniquely designed space, stressing the balance of outcomes with each decision. Her emphasis is to create living spaces that are extraordinarily comfortable, having a pleasing and gracious aesthetic with sincere attention to detail, scale, and light along with concierge customer service.
About: Interiors By SBI Founded in 1996 State of Florida Preferred Designer at Design Center of the Americas, An ASID ASSOCIATE Member, We Provide services such as Renovations & New Construction, Space Planning, Custom Product Design, Interior Decorator/Details, Custom Furniture Design and Installation. SBI is associated with accomplished Architects, Builders & Developers. SBI works with Licensed & Bonded General Contractors & Subcontractors.

About: Interior designers Kristen McKinlay and Melanie Rose have over 20 years of design experience that will transform a space into home clients never want to leave. Kristen and Melanie bring a passion for the design process and offer a seamless approach to creating spaces with functional and luxurious interiors. McKinlay Rose is dedicated to changing the way people look at interior design. Our full-service firm provides a fun and friendly atmosphere and unique IVY Interior design software that keeps clients up to date on every detail.
About: Jenny Velasquez Design is a boutique residential design and consulting firm based in South Florida for over 18 years. Specialized in Luxury residential interiors throughout the United States and abroad.  The firm consistently exceeds clients' expectations with personalized service, the best quality for their budget, and on-schedule completion, allowing for a stress-free, enjoyable experience in creating the space of their dreams. Word of mouth has been the main advertising tool "The key to our success is to LISTEN! The success of each project comes from our ability to interpret clients' needs and thus provide a unique, personalized design. Each design is a reflection of the client's own personal style and taste. Jenny personally oversees every aspect of a client's design process, whether the project is a single room or an entire house. From Inspiration to Installation Jenny is committed to her work ethic, ensuring each project runs smoothly, on time and within budget. "Our goal is to create a beautiful space that you will be proud to call home while delivering the highest levels of customer service and professionalism"
About: The Cuban born designer has created luxurious interiors that whetted the appetite with color and texture. Maite left her country at an early age and moved to Madrid, where the Spanish culture and mix of modernism developed her passion for style and design. Her drive is to always be creative while maintaining a zen balance of the design.
About: Working in this business for 15 years has given me a thorough understanding of what works and, therefore, what to keep doing. Priceless has been the lesson in delegating. I've also learned how to communicate clearly and effectively. But also – and maybe especially – I've learned what not to do. It's been the standard practice from the beginning to turn even the smallest mistakes into teachable moments for myself and my team. And we don't consider learning a finite concept. Believe me when I say that I still learn something new with every single project. After every completion, I sit down with the team for an in-depth discussion and analysis of what went right, what went wrong, and how we'll make use of those experiences going forward. Today, I consider myself extremely lucky to be so well supported by an incredibly talented, responsible, passionate, and devoted team. And not only do I have these brilliant colleagues in my bag of tricks, but I also have a vast array of tools that we leverage to constantly improve quality, streamline schedules, minimize errors, and ensure diversity.
About: MINT DECOR INC has been a long time in the making for me! In fact, my interest in Decorating and Design began as a child. I grew up in Miami and was exposed to many objects, textures, and combinations from around the world through my grandparents, who began a store called Cost Plus (now known as World Market). From them, I learned how to make a space truly special and unique. My fascination with how to put things together has been with me since then- allowing me to become very skilled at mixing patterns and colors to obtain the most unexpected results. For 11 years, I lived in the DC area and began decorating homes, which led me to where I am today. I decided to come back to Miami and now live and work in Coconut Grove. As a decorator, I am always busy designing and creating. I love meeting and talking to people and seeing what's new so I am always inspired. Most importantly, though- I love what I do and believe it shows in every project I complete.
About: We are an interior design agency that has successfully completed a diverse range of projects throughout Southern Florida for hotels, restaurants, financial institutions, hospitality installations, corporate facilities, and luxury homes. Our customers are located in communities such as Indian Creek, Fisher Island, Bal Harbour, Miami, Aventura, Key Biscayne, Brickell Key, South Beach, Sunny Isles, Pinecrest, Williams Island, Golden Beach, Star Island, Brickell, Coral Gables, and many other cities in different states all across USA and other countries. Whether it is a prestigious office, luxury home, casual cafe or an upscale restaurant, our team of interior decorators is equally at ease to carry out any type of project from initial planning to final implementation. One of our primary responsibilities as an interior designer and decorator is to focus on all of the key elements in your home or office space. The next step is to create a functional environment in each of these elements that optimizes space and finally, creates a unique design solution that relates to the client's vision while maintaining a balance between functionality and aesthetics.