Top 50 Interior Designers In NYC
Do you want to revamp your living room with a contemporary open concept? Or perhaps your more ambitious and want to do a complete home refresh?
Either way, it's pretty difficult without a clear guide, right? I mean, there are thousands of great designers out there, which can make it overwhelming to say the very least.
That's why we've compiled the top 50 interior designers in NYC and their websites. So, what are you waiting for? Let's get this show on the road!
Betty Wasserman
About: Betty Wasserman is an established designer who has made her mark by fusing original art, interior design and home furnishings into a complete and modern approach to lifestyles. Her warm, minimalist design concept allows her to create environments reflective of modern themes while expressing the lifestyle and needs of the client.
Website: https://www.bettywasserman.com
Safavieh Home Furnishings
About: For more than 100 years, Safavieh has built a reputation as the finest curators, designers, and manufacturers of exquisite furniture and luxurious area rugs in the industry. Their interior designers are focused visionaries, all of whom know that every successful project starts with a personal connection with their clients.
Website: https://www.safaviehhome.com/
Rinaldi Interior Design
About: Rinaldi Interior Design is located in Chelsea, NYC.  They have 17 years of experience and have worked with various budgets. They create fun, comfortable modern design with great use of color.  Rinaldi Interior Design tailors each project to the personality and interests of their clients while incorporating their design sense. They are committed to the attention to detail and service throughout the project.
Website: https://rinaldiinteriors.com/
Atelier Armbruster
About: Atelier Armbruster is a Manhattan-based design office focusing on minimal and modern designs that cater to the unique nature of each project. This is a firm that knows how to navigate the line between hard-edge modernism and warm, serene spaces. Whether renovating residential or commercial space, the firm always finds a way to incorporate the historical features of the building.
Website: http://atelierarmbruster.com/
C&L Interiors
About: C&L Interiors is a well-established Long Island-based interior design firm that transforms visions into lived-in realities. From the Hamptons to NYC and Florida, be it residential or commercial projects, C&L Interiors will reimagine, reinvent, and redesign your inspired living.
Website: http://cnlinteriors.com/
Tina Ramchandani Creative
About: Tina Ramchandani Creative (TRC) design warm, modern interiors that fully capture their clients' polished lifestyles. Their passion — Soulful Minimalism — allows their clients to experience life surrounded by the things that matter, so they can focus on the people that matter. They set the design vision and provide strong implementation, allowing clients to move into beautifully completed homes.
Website: https://www.tinaramchandani.com/
Stewart Rodriguez
About: Stewart Rodriguez, is a sister company to Aaron Stewart Home with offices currently in Puerto Rico and now New York, is celebrated for its cosmopolitan sensibility with a tropical twist – blending the best of both worlds into a relaxed, elegant aesthetic. The result is intimate spaces that are both tailored and timeless, layered and luxurious.
Website: https://www.stewartrodriguez.com/
Threshold Interiors
About: Threshold Interiors is a boutique interior design firm located in the West Village, NYC. Their team collaborates with clients to create singular spaces that reflect their individual desires. Their goal is to take their client's vision for their home and transform it into reality. They use their taste, product knowledge, construction expertise, and professionalism to execute their client's project goals.
Website:https://www.thresholdinteriorsnyc.com/
Lucy Harris Studio
About: Lucy Harris is a full-service interior design studio based in New York City. Building on personal histories rooted in design, Lucy and her team create spaces that are reflective of the people who inhabit them, mingled with their own love of modernism. Lucy Harris' process is a collaborative one. The studio takes all aspects of its clients' lives into account to yield a unique narrative for each room.
Website:https://www.lucyharrisstudio.com/work.html
DHD Architecture and Interior Design
About: DHD Architecture and Interior Design is a versatile practice that encompasses residential, commercial, retail and hospitality projects, with full-service capabilities in ground-up architecture, site development, interior design, and fine art consulting.
Website:http://www.dhd.nyc/
Hubley Design Interiors
About: New York and Florida based Interior Designer, Jeanette Hubley- Lasher, has established herself for her signature embrace of pattern, color, and texture. Her aesthetic combines a graceful sense of art and style as well as her extensive travel experience. Her interiors epitomize elegance and serenity, all while reflecting her client's personalities and tastes, giving each space the perfect juxtaposition of lighting, color, texture, and form.
Website: http://www.hubleydesigninteriors.com/
Jarret Yoshida Design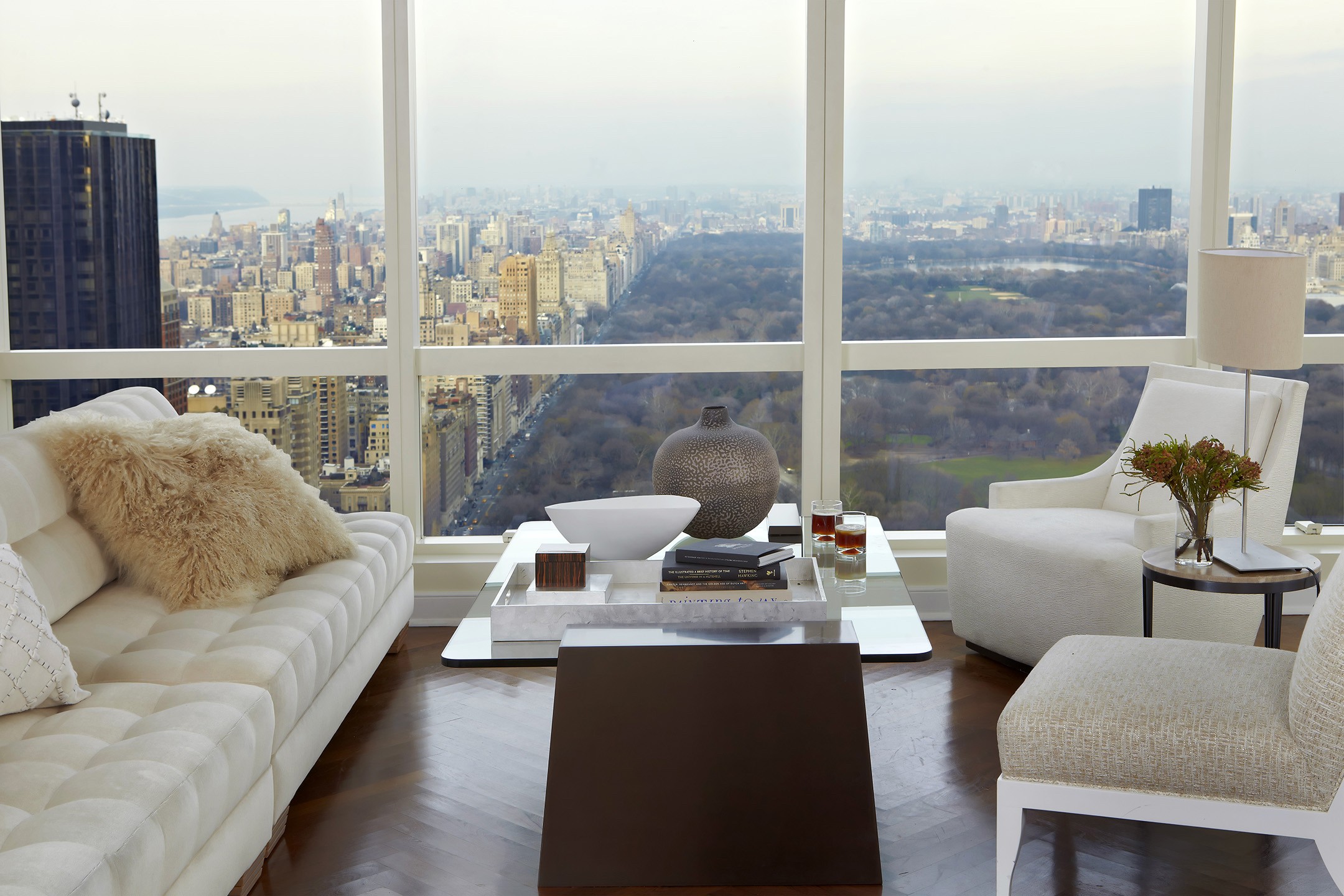 About: Awarded Best of Houzz 2015 – 2019. Featured Designer on Apartment Therapy, HGTV, & Elle Decor. From construction consults to decorating homes and gut renovations, They work to make their clients' homes both welcoming and beautiful. Jarret has clients throughout the country and focuses primarily in New York, Hawaii, and Miami.
Website: https://jarretyoshida.com/
Chango & Co.
About: Chango & Co. is based in Brooklyn & they work anywhere their services are needed by nice people with open minds. They combine a heavy dose of personality & decades of experience with their own take on the style, interior design & architecture, custom furniture & millwork design and art curation to create unique & beautiful living spaces that make people smile.
Website: https://www.chango.co/
Marie Burgos Design
About: By combining the principles of Feng Shui with the vision of every client, Marie Burgos Design creates interiors that are harmonious, sophisticated and functional, all while embracing the clients' personal aesthetic and lifestyle needs.
Website: https://www.marieburgosdesign.com/
AHG Interiors
About: Art • Home • Garden, is a full-service design firm. Art, home decor, and landscape manifest deep personal expression. AHG strives to understand those personal elements, enhancing both the form and functionality of their clients' lives through the application of carefully crafted design sensibilities.
Website: https://arthomegarden.com/
Kelly Weldon Design
About: Kelly Weldon Design specializes in decoration and renovation of existing residences to fully designed new homes including large scale landscape design. Their commitment lays in employing imaginative concepts and aesthetic designs that are timeless, easy to maintain and leave room for expansion.
Website: http://kellyweldon.com/
Apartment Jeanie
About: Apartment Jeanie is a lifestyle service that assists the client in both home and office creating a more polished, cohesive & efficient home and workspace. While working closely with the client, a style direction can be determined that truly reflects who will inhabit and utilize the space. Her intention is to always implement what the client already owns and treasures but to recycle and repurpose with innovation and new functionality.
Website: https://photojeanie.com/
Elsa Soyars Interiors
About: Elsa Soyars's Interiors are the epitome of classic elegance. She mixes the most luxurious fabrics and textures, inspired by her European heritage, to achieve rich layered interiors. Her furniture selection is always crisp, tailored, comfortable with an eye for detail and functionality. She has been creating elegant, calm, tranquil interiors for her clients to live in and enjoy for years to come.
Website: https://www.elsasoyars.com/
DLT Interiors-Debbie Travin
About: DLT Interiors approach every project on an individual basis with thoughtful attention to the ideas, needs, and lifestyle of our clients while placing the utmost importance in the excellence of service. They believe that good design is not about trends or rules but about creating timeless, inviting, stylish and ultimately comfortable spaces that enhance one's everyday life!
Website: http://www.dltinteriordesigns.com/
Décor Aid
About: Décor Aid's award-winning interior designers are handpicked from the nation's premier firms, and bring an unparalleled level of expertise to every project, regardless of budget. Upfront, fixed pricing and access to their exclusive furniture discounts, is how they make high-end interior design affordable. Their incredible home makeovers have been featured in HGTV, Elle Décor, Architectural Digest, House Beautiful, NY Magazine, Connecticut Cottages & Gardens, Dwell and many many more.
Website: https://www.decoraid.com/
David Kaplan Interior Design
About: With more than 30 years of experience, David Kaplan has the innate ability to design spaces to suit the lifestyles, desires, and tastes of his clients. David works individually with each client to develop a 'casual elegant' design aesthetic that focuses on incorporating natural, sustainable materials and infusing subtle references to nature.
Website: https://www.dkidllc.com/
Tara Benet Design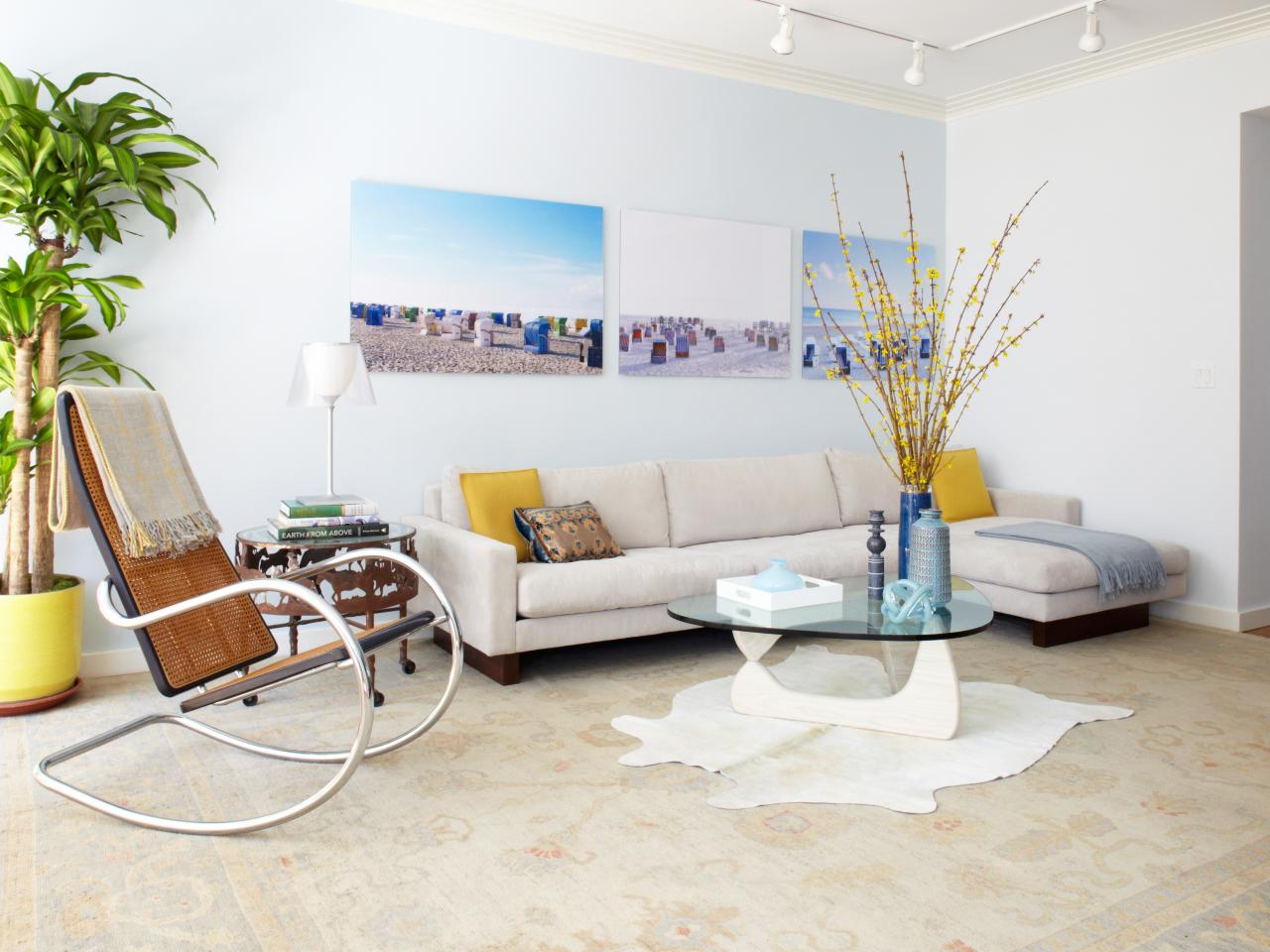 About: Tara Benet is a highly-coveted interior designer and decorator who also serves as the visual stylist for the luxury furniture brand B&B Italia for their North American showrooms. She uses a modern approach when composing living and commercial spaces with her background in painting giving a dream-like quality to her work. They exhibit her keen sense of color and proportion as well.
Website:http://www.tarabenet.com/
Blythe Design Studio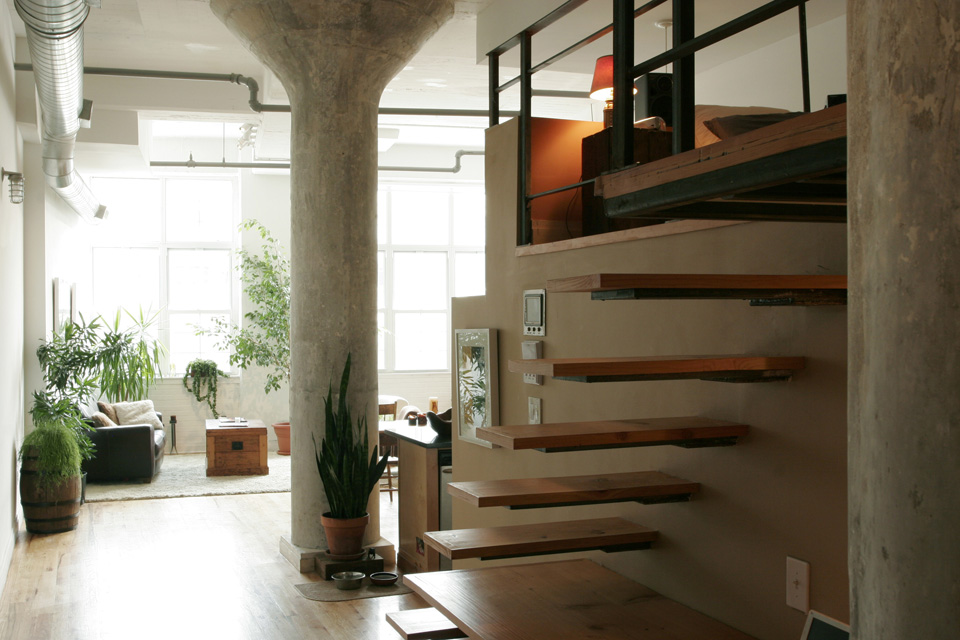 About: Blythe Design Studio has developed a reputation for crafting interiors that maximize light and area. Bernhard Blythe, the firm's founder, and Design Director has a knack for opening up spaces for better flow and function while creating dynamic, contemporary environments that challenge conventional perceptions of what is possible.
Website:http://www.blythedesignstudio.com/
Victoria Mendal Interior Design
About: Victoria Mendal Interior Design is a small independent design firm, offering a full range of both residential and commercial design services. With over 16 years of design experience, and projects in Curacao, Bermuda, Venezuela, Miami, New York, Toronto, and the North East, Victoria Mendal offers numerous ways to redesign and customize clients' space based on the budget, needs, and functionality of the space.
Website:http://victoriamendaldesign.com/
McGrath II
About: McGrath II is an interior design firm combining the creative visions of Suzanne and Lauren McGrath. Their approach to residential design combines influences that are both traditional and modern; designing rooms that are thoughtfully curated and balanced. Spaces designed by McGrath II have an irresistibly fresh and inspired look, with an emphasis on using the very best materials to ensure comfort and longevity.
Website:https://mcgrath2.com
Elizabeth Bolognino Interiors
About: Elizabeth Bolognino, Allied ASID, is an Interior Designer based in New York City.  She offers interior design/decoration services, interior architectural design services, and custom furniture design. She has experience in residential, retail and hospitality interiors. Elizabeth begins each project with a hands-on approach, from concept to completion.
Website:https://www.elizabethbolognino.com/
InsideWright
About: Tobi of InsideWright has a way of seeing how unexpected elements come together to create a harmonious impact.
Website:http://insidewright.com/
Leonora Mahle
About: Leonora Mahle, is a full-service interior design studio located in Brooklyn, New York.  A native of Brazil, Leonora brings a creative approach to each of her projects, combined with a cultural sensitivity gained from a life-long interest in history and travel. Whether modern, traditional or transitional, Leonora strives to offer projects of distinctive character, with an emphasis on quality materials and dedication to craftsmanship.
Website:https://www.mahledesign.com/
Galo Verdesoto Design
About: Galo Verdesoto Design is an architectural and interior design firm specializing in comprehensive design services for high-end, custom residential renovations and interior design/decoration projects. From inception, their mission has been to focus on the quality of their projects and client base rather than the quantity.
Website:https://gvdinc.com/
Lena Lalvani
About: Lena Lalvani shows meticulous attention to detail, combining an eclectic and artistic approach infusing vibrant colors, textures, and patterns. She incorporates storytelling with items that have a personal history in order to express the personalities of the people who live in the space. There are no limits. She understands that there shouldn't be any rules to design, just create what's beautiful and comfortable and find what you want to surround yourself with. The only style that really matters is your own.
Website:https://www.lenalalvani.com/
Sara Bengur Interiors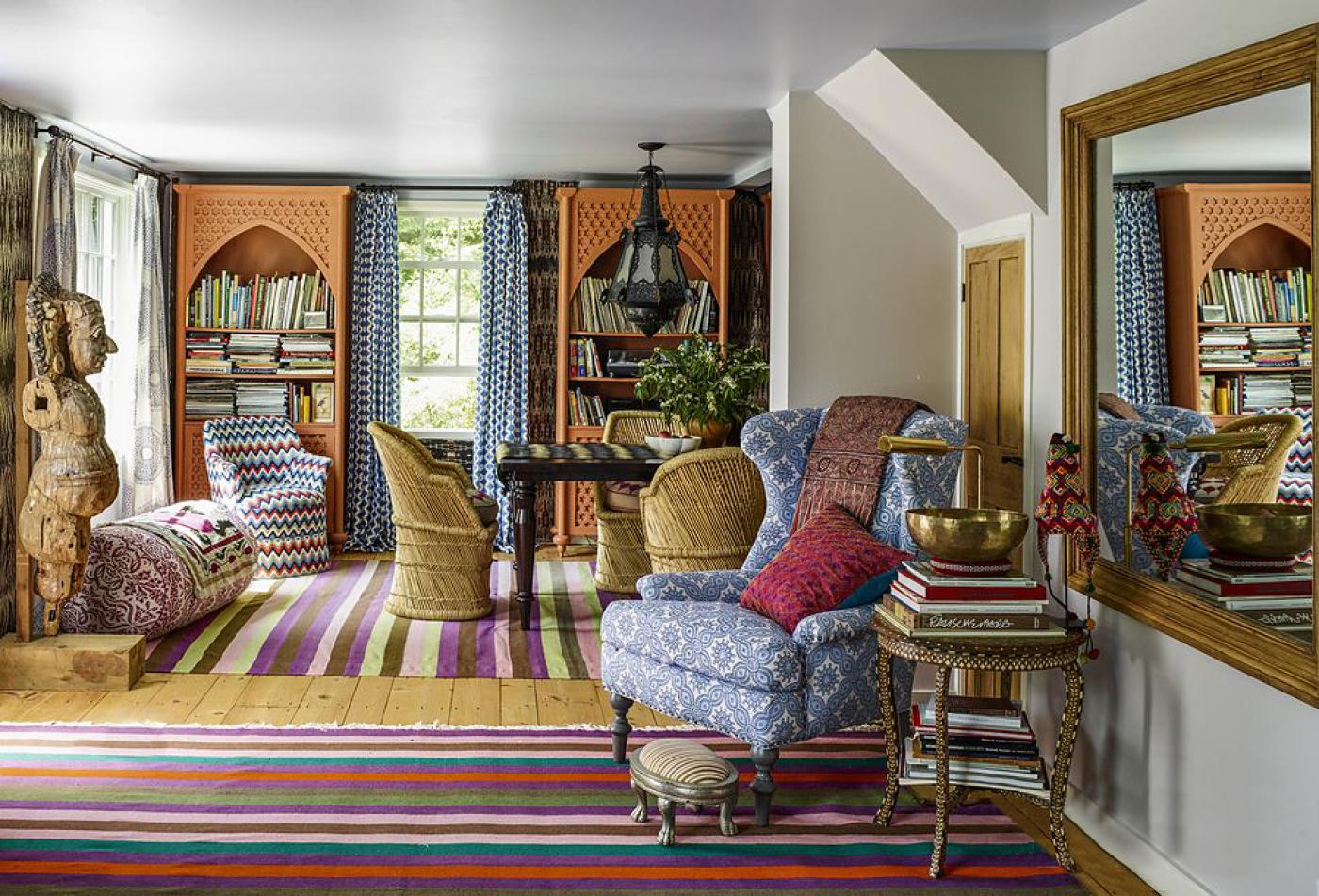 About: With more than 20 years of experience, Sara Bengur Interiors, the New York-based design firm, designs sophisticated, warm spaces that reflect the multi-cultural background of its founder, Sara Bengur. Sara, the daughter of a Turkish economist with the International Monetary Fund, she spent her formative years in Washington DC; Istanbul, Turkey; and Maine.
Website:https://www.sarabengur.com/
1625 DB
About: 1625 D/B, believe that construction is a conversation. Their approach is rooted in a desire to build beautiful spaces and lifelong friendships with clients and colleagues. To accomplish this, they employ principals of full-transparency, unparalleled craftsmanship, meticulous project management, a profound depth of experientially acquired problem-solving ability in every stage of the project, from building approval and permitting processes to granular construction challenges.
Website:https://www.1625db.com/
Katie Leede & Company Studio
Photo: Katie Leede
About: In tandem with her design team, Katie Leede enjoys collaborating with her clients to create lush, livable interiors that reflect their personal spirit. Katie is known for her bold use of color and love of texture and beautiful textiles. Katie especially enjoys bringing a contemporary edge to traditional homes and a feeling of old-world comfort to more modern houses through the use of antiques, art, and great furniture. Her goal is to create magical places where time stands still and her clients love to be.
Website:http://www.digsbykatie.com/
D2 Interieurs
Photo: D2 Interieurs
About: The D2 crew is a team of interior designers, architects, craftsmen and construction managers that create beautiful homes and custom furniture.  They spend every day immersed in combining the technical elements of design with the aesthetics of what makes every one of their client's homes uniquely beautiful, professionally finished and totally lived in.
Website:http://www.d2interieurs.com/d4is055c4f3qdvr8qwwnkk7qlha5bi
DesignbyRuchi
Photo: DesignbyRUCHI
About: DesignbyRUCHI is an interior design firm. They work with clients from start to end, as they create a wishlist for everything clients want their home to be and work hard on their behalf when decisions get overwhelming. They think of all details from trim and soundproofing to grout color and hardware finish.  It is a collaborative process with clients and trade partners towards a common goal of a space designed with beauty and function.
Website:https://www.designbyruchi.com/
Dineen Architecture + Design
About: Dineen Architecture + Design's work, featured in publications such as Architectural Digest, Interior Design Magazine, and New York Magazine, is thoughtful, romantic, and modern.  With backgrounds in architecture, engineering and art history from Cornell, Columbia and MIT respectively, Joan Dineen and Alyson Liss-Pobiner seamlessly combine their expertise to create joyous and unforgettable spaces.  The results are sensual, modern, and informed interiors tailored to the individual life and style of every client.
Website:https://dineen.houzz.com/
The New Design Project
About: The New Design Project is a Brooklyn based Interior Design Studio led by Creative Director, Fanny Abbes. Fanny undertakes residential and commercial projects in New York City, as well as internationally. Her work has been featured extensively online and in the written design press around the world, and she is currently working on projects in New York City and London.
Website:https://thenewdesignproject.com/
Jason Agee Design
About: Jason Agee Design is a full-service interior design firm based in New York City. Jason's meticulous and thoughtful approach takes every client's taste into account to create meaningful environments that fuse style and purpose. Guided by the belief that clients' engagement in the process is pivotal to designing beautiful spaces they will love, Jason, collaborates with each client extensively on every project.
Website:http://www.jasonageedesign.com/upper-east-side
JSE Interior Design
About: Specializing in boutique hospitality and luxury residences, JSE delivers a clean, dynamic and sophisticated aesthetic with sharp attention to architectural detail. Launching high-profile projects both in New York City and around the globe have made JSE Design one of the hottest up-and-coming firms, earning such notable awards as Houzz.com's "Best of 2016" and Boutique Design Magazine's "18 Designers to Watch." JSE Design is ASID, IIDA, and LEED accredited.
Website:https://www.jse-interiordesign.com/
Benjamin Cruz Designs
About: Benjamin began his design career in Los Angeles. After graduating from UCLA, he helped design, sell and market a high-end furniture collection. This exposed him to the design world of the Pacific Design Center as well as several trips to High Point, NC. Throughout this time, he helped decorate various homes and was always up to date on the latest trends; reading shelter titles, visiting showrooms and attending industry trade shows. In 2006, he finally began his interior design career full time with projects in Manhattan and East Hampton.
Website:https://www.benjamincruzdesigns.com
MDA designgroup
About: MDA designgroup, provides its clients with innovative planning, architecture and interior design services. Their passion for excellence is evident in their work which is distinguished by design clarity, innovative problem solving, and attention to detail and proportion.
Website:http://www.mda-designgroup.com/
Eisner Design
About: Eisner Design based in NYC and Hamptons, NY was founded in 1991 by Joseph Eisner on the principle that architectural design is an active, rather than a passive element in our lives. Careful research, conceptual clarity, progressive modernist thinking and a minimalist sensibility are the hallmarks of their architectural practice.
Website:http://www.eisnerdesign.com/
K-Ann Kreations & Design
About: K-Ann Kreations & Design, are a small interior design business servicing anywhere from Westchester to Manhattan and now expanding into custom furniture design with pieces you are guaranteed to not find anywhere else. Each piece being custom is tailored to your needs and small space solutions. They specialize in budgetary allocations and together they will create a beautiful environment that expresses your unique personality.
Website:https://k-annkreationsdesignltd.com/
Atelier 616 Interiors
About: Atelier 616 Interiors, provides a wide range of commercial and residential interior design services. Whether it's an engaging office environment or a comfortable family retreat, Atelier 616 Interiors, helps clients craft their dream space. They thoroughly assess clients' needs and offer a design that is a unique expression of their personal style. Great design is within reach with their exceptional service, total design flexibility, and value.
Website:https:http://www.atelier616.com/
TAHAR DÉCOR
About: With a diverse style and vision, along with understanding the needs and concerns of her clients, Rinat has truly created a formula for continued success. "Each project is my pride and joy" as she states, looking to achieve individuality through the client's perspective yet still leaving her signature mark on each canvas.
Website:http://www.tahardecor.com/
Evelyn Benatar
About: New York Interior Design was established in 1998 by Evelyn Benatar a former fashion designer. Evelyn's signature style is refined yet edgy, contains symmetry offset by the unexpected, and is clean, refreshing and polished.  Lighting and color are among her areas of expertise and inform her ability to transform a home into a vibrant showplace that is eminently livable. She has an intimate knowledge of showrooms, galleries, and resources for up to the minute furnishings.
Website: https://www.newyorkinteriordesigns.com/
Willey Design
About: Founded in 2006, Willey Design is an award-winning Manhattan-based residential design firm known for its thoughtful, refined approach with provocative and luxurious results. Their mission is to create stunning living environments to fit their clients' individual needs.  Experienced in all phases of interior architecture services, their emphasis is on clear and logical architectural solutions to improve and enhance the interior surroundings.
Website: https://www.willeydesign.com/
Erin Roberts Design
About: Erin Roberts Design is a boutique interior design studio that believes in creating thoughtful, approachable spaces for modern minimalist living. With a love for natural texture and a carefully curated eye for detail, Erin leads a creative team of designers and craftspeople serving residential and commercial projects in Brooklyn, Manhattan, San Francisco, and Los Angeles.
Website: https://erinroberts.design/
Make sure to sign up to newsletters and stay updated with all these blogs for only the best in design and decor news and tips