Top Interior Designers in Birmingham
With a deep south culture, Birmingham is the entertainment capital of Alabama. A city is known for its design, art, and music: from art galleries, museums, to the Alabama Ballet, and the Birmingham opera. The People of Birmingham enjoy Festivals, concerts, and theatre. Birmingham also has many other family attractions like Birmingham Zoo, the Birmingham Botanical gardens, and Alabama Splash adventures water theme park. What a fantastic place to visit!
Here are Brightech's top interior designers of Birmingham, Alabama. Check these amazing interior shots:
Dana Wolter
About: Growing up in a large family filled with love and chaos, Dana craved individuality and a space of her own to retreat. She quickly learned the importance of living well in a home that gives you comfort and rest, and for the past 15 years, Dana has been helping clients discover their own personal definition of living well. Living well for some may mean a unique, custom home filled with impeccable details that enhance the family's lifestyle.  For others, it may be a home that's an oasis, a haven from the world.  Dana carefully listens to their needs and desires to create a beautiful, timeless retreat they can call their own. Through a collaboration with architects, landscape designers, builders, and craftsmen, every project is a unique and sophisticated creation.  Dana's firm's involvement from the selection and installation of every detail and furnishing creates an enjoyable client experience.  She also uses her exclusive, organized process and her practical business sense for turning a homeowner's dream into reality. Dana's projects have been featured in national publications and regional showhouses. She was named to Traditional Home's prestigious New Trad list in 2014 and was a selected Finalist in 2017, 2018, and in 2019 for the coveted ADAC and Veranda Southeast Designer of the Year Award.
Website: danawolterinteriors.com
Closets By Design
About: Welcome to Closets By Design, where we specialize in custom closets and home office. Closets By Design can design attractive storage space for any area of your home that needs organizing, from the pantry to the garage and everywhere in between.
About: RH is a curator of design, taste, and style in the luxury lifestyle market, offering furniture, lighting, textiles, rugs, bath-ware, décor and outdoor, as well as baby & child and teen products. Our collections of timeless, updated classics and authentic reproductions provide a unique point of view and an unmatched combination of inspired design and unparalleled quality. Each season brings a wealth of new ideas culled from our partnerships with the world's most renowned artisans, allowing us to showcase their unique products, passion, and vision. RH has galleries and outlets throughout the US and Canada, while our source books and websites serve as virtual extensions and compelling tours of the brand. We publish RH Interiors, RH Modern, RH Outdoor, RH Lighting, RH Rugs, RH Baby & Child and RH TEEN sourcebooks.
Website: www.restorationhardware.com
Mantooth Interiors
About: We are fully staffed by interior designers who have the talent, creativity and, most importantly, the passion to create the perfect atmosphere for the perfect home. It requires many years of devoted study in fashion, architecture, art, and design in order for us to help your idea become reality. Your desired result begins with our passion to create with you. To discover a new source of inspiration, as this is your invitation to surrounding yourself with our situational displays throughout our store. The reawakening is regarded as an awe-inspiring event. Look, touch, smell and imagine that we possess an intimate knowledge of all that you see; handcrafted furniture, linens, metal beds, fine art, gifts, lighting, area rugs, and classic furniture. Together, we can blend the right color combinations, with the right textures and the right eclectic mix of contemporary and classic furniture. The perfect idea that was in your head before you walked in our door has now become a work in progress… a passion taking shape.
Website: www.mantoothinteriors.com
Adams Design Associates
About: Adams Design Associates is an architecture, interior design, master planning and consulting firm whose focus is helping clients achieve their goals. Our designs create a memorable sense of place and magnify the qualities of each client, building site or existing structure. From conversation to paper to brick and mortar, we build our clients' dreams one step at a time, carefully listening to their wish list items and crafting a project that meets their deadline and their budget. We take pride in all of our projects being on time.
Website: www.adamsdesignarchitects.com
Marjorie Jhonson Interiors and Design
About: Becoming a decorator solved my mid-life crisis some 25 years ago.  I left UAB and my career in nutritional sciences to attend the Southern Institute, earning a degree in Interior Design.  I have specialized in decorating homes, of all descriptions from fancy to plain.  It has been a fun, challenging and rewarding pursuit.  My work has been published in Southern Accents, Birmingham Home & Garden Magazine, and Pinnacle Living .  I have been known to say that every room needs four lamps, something black and something tacky.  In addition to working with my daughter, I have assistants that help with installations and project management.
Website: mhjinteriors.com
Burrow Interior Design
About: Leigh Ann was born with a keen eye for detail. This gift has only been sharpened through the experience she has gained over the years as a professional interior designer. She believes in a collected aesthetic and spaces that can truly be lived in–a space that is refined, but comfortable. Mostly, she believes that her clients' homes are a reflection of them and their lifestyle, and not her own. Renovating an investment property with her parents as a child, Leigh Ann determined that she would become an interior designer when she grew up–and she has never expressed the desire to be anything else! A decade later, she enrolled in the nation's #1 ranked interior design program at Auburn University. Leigh Ann graduated in 2006 from Auburn University with a bachelor's degree in Interior Design and a minor in International Studies, which she earned for her time spent studying interior design and architecture in Italy. Since then, she has been assisting clients all over the country–helping them to achieve their desired design aesthetic. In 2009, she became a certified interior designer upon passing the NCIDQ exam.
Website: www.burrowid.com
SWAG Design Studio
About: SWAG Design Studio offers the distinction and benefits associated with our 3300 sq ft branded space including design center and Home Staging warehouse located in the heart of Homewood.  Our experienced in-house design team provides real estate developers, builders and renovators innovative solutions for streamlining and managing décor sales and homebuyer expectations.  At SWAG Design Studio, we strive to not only enhance and promote the relationship between you and your homeowner but to also inspire loyalty and future sales.  Owner, Erin Dunavant Barrow, understands your demographics an the dynamics of a competitive marketplace, therefore, creating on-trend design selections for new homes and model homes as well as homes to be sold. SWAG Design Studio's creativity and impressive sales statistics have established Erin Dunavant as one of the most sought after home stagers and designers in Alabama. She has been featured on ABC & FOX as well as written about in The Birmingham News, B-Metro Magazine, Birmingham Magazine, Pash Red Magazine, The Corner-Auburn, Builder Magazine Online, and more.
Website: www.swaghomestaging.com
Hatcher Schuster Interiors
About: Hatcher Schuster Interiors has been specializing in the design and implementation of interior spaces since 1979 when the firm was formed by Rebecca Hatcher. In 2015, Ivy Schuster succeeded Rebecca as president. The transition in ownership allows the firm to continue for many years.
Website: www.hsinteriordesign.com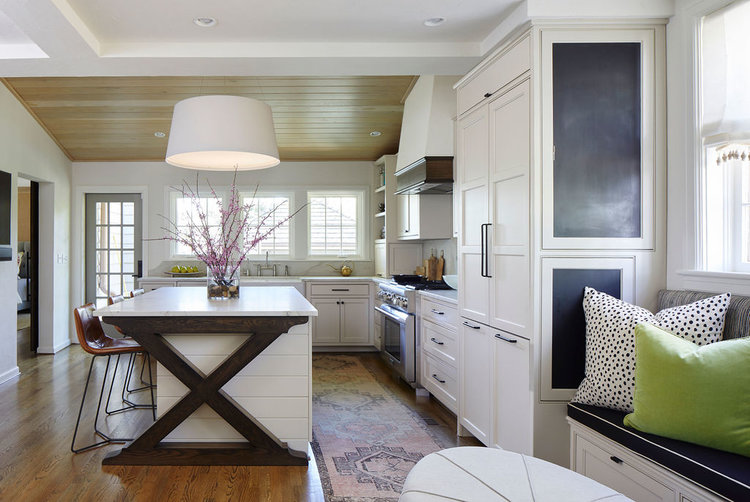 Richard Tubb Interiors
About: It is far more than just creating beauty in the home. Instead, the very best design captures the beauty of you creating the perfect sanctuary from the world. The team at Richard Tubb Interiors feels privileged to help plan where you'll live, laugh, and enjoy the most comfort. The result? A treasured place reflecting who you really are. By Design.
Website: www.richardtubbinteriors.com
Design Innovation
About: Design Innovations is a full-service interior design firm that provides innovative design solutions for commercial interiors. For over 35 years, DI has served clients in the Southeast and throughout the US. Our team is comprised of passionate, dedicated professionals with a vast knowledge of design and project management. We work closely with each client to transform their visions into dynamic, efficient environments that meet their specific goals and objectives. Let our commitment to design, innovation, and our full range of design services make your project a success. Our fundamental belief is that design should be about people. We consider form, function, and the connection between the user and the environment. When designing a space we ask ourselves, will the space and products within contributing in an innovative way? Does it make the space useful, aesthetic, and long-lasting? How will the environment enhance the experience for the end-user, while satisfying the needs and goals of the client? It is our mission to create functional, attractive spaces that improve the end-user experience and inspire people to make a positive change in their environment.
Website: di-interiordesign.com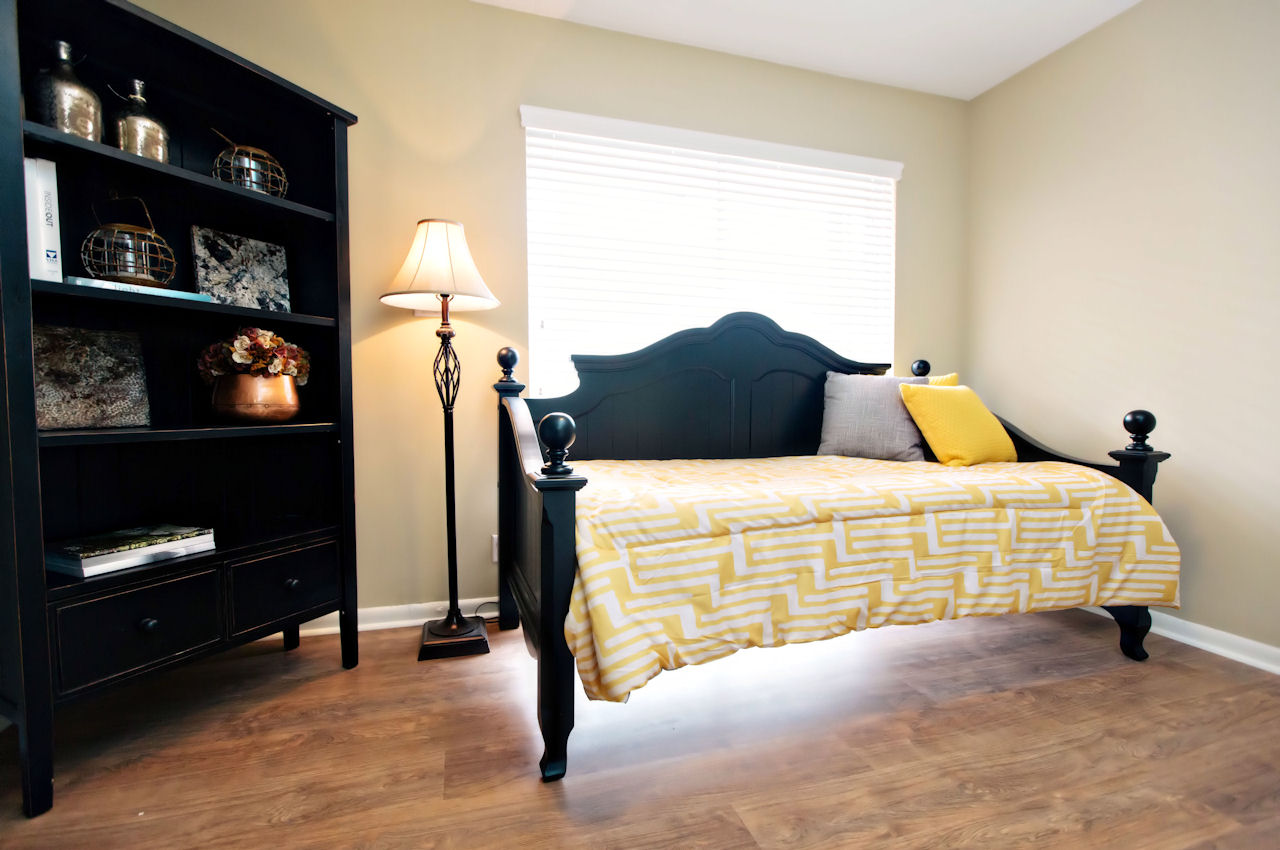 Julie Terrel Interior Design
About: Julie Terrell creates classic, well-edited spaces that are rooted in tradition and reflect the personality of the homeowner. Her full-service interiors firm, headquartered in Birmingham, Alabama, specializes in residential interiors and is committed to collaborative practice and exceptional client service. A native of Birmingham, Julie Terrell received her BA in Art History from Birmingham-Southern College and her MA in Art History from the University of Alabama. In 2010, Julie obtained her degree in Interior Design from The Southern Institute of Design. Her work has been featured in Birmingham Home and Garden, Birmingham Magazine, Southern Lady and Style Blueprint. She enjoys traveling, reading and spending time with her two children and husband.
Website: julieterrell.com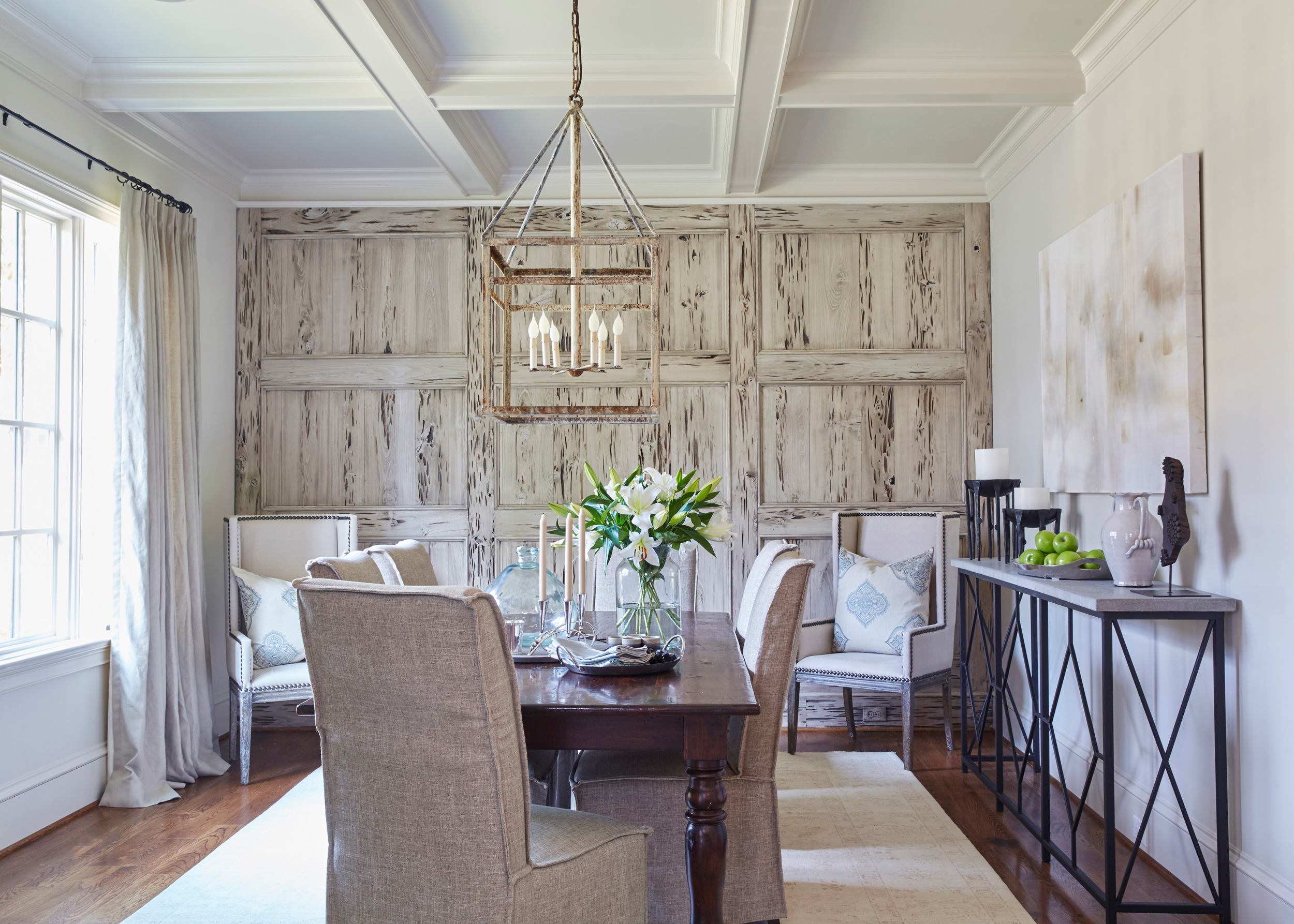 Set to Sell
About: We didn't start out as an interior design firm, but request after request that we decorate a  home after seeing one of our models came pouring in. We now offer a full spectrum of interior design services and retail furniture sales. Call today to set up a free consultation with one of our interior designers. We will use this initial design consultation as a get-to-know-you session where we learn about your vision for your home, the functionality of your spaces, and assess your design needs to assign your project to one of our Design Tiers.
Website: www.settosell.com
Barri Thompson Interiors
About: Barri Thompson Interiors is an interior design firm located in Birmingham, Alabama. BTI offers full-service interior design for both residential and commercial projects in Birmingham and surrounding cities. Barri has worked on a variety of projects bringing her laser-sharp focus to her client's diverse homes. Always conveying her mantra 'love where you live'. Barri was the design maven behind Atmosphere Home Essentials, a decor boutique that was located in Birmingham's Pepper Place shopping district. For fifteen years, Atmosphere was a Birmingham mainstay offering a fresh and modern destination for shoppers.
Website: www.barrithompsoninteriors.com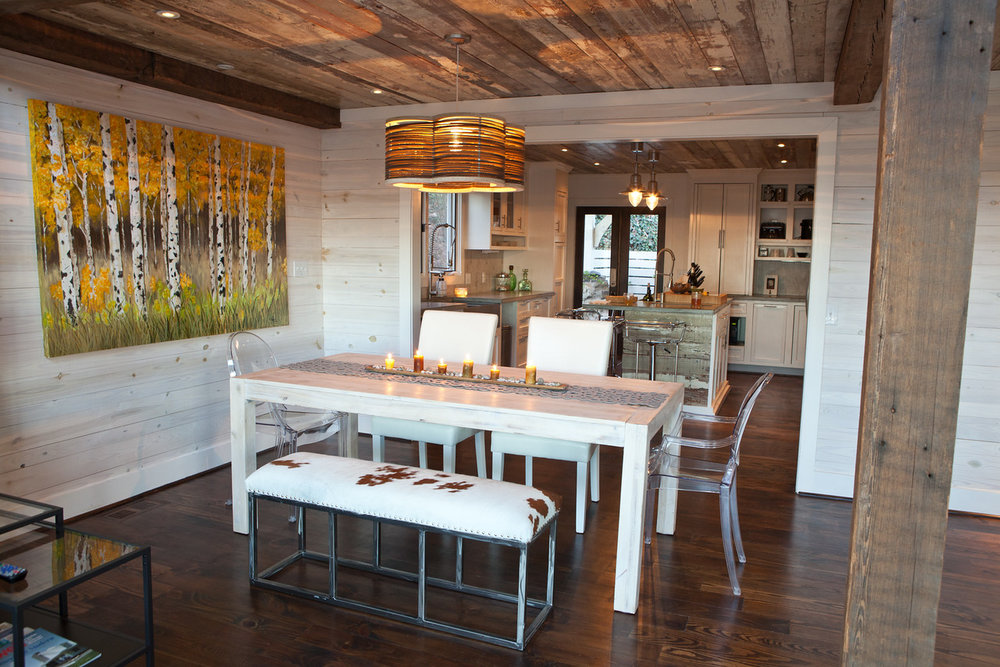 Lynn Allen Design
About: Lynn Allen Design brings a fresh mix of classic style and modern flair while emphasizing scale, lighting, and architectural detail, creating comfortable sophisticated interiors. The design team works closely with the client, their architect, contractor and other design professionals in all facets of design and space planning. Located in Homewood, Alabama, Lynn Allen Design's studio has been in business since 2000. With a strong background, not only in interiors but also in fine art, graphic design, and fashion, Lynn Allen Design has an advantage in all the core design elements of color, balance, proportion, texture, and space.
Website: lynnallendesign.com
Betsy Brown Inc
About: A well-suited home is a portrait of those who live within. The palette colored by life's experiences, a graceful segue from solitude to public life. It is a place where one feels effortless alone or in the company of friends. Such a home is our aim. Its creation begins with an inquiry into the patterns of daily living, understanding what is nurturing, stimulating, calming—what feels like home. It requires inspection of cherished objects and introspection into cherished experiences. We observe and absorb what is abundant and appropriate, and attend to what is lacking. We expand upon the authentic and delete the superfluous. Modernist sensibilities form the foundation while antiquities inform and balance, providing a delicate tension and subtle energy. The result is a home that genuinely reflects one's true nature. A home that feels like home.
Website: www.betsybrowninc.net
Rosegate Design
About: Opened in 1999 by interior designer Nancy Norris, Rosegate Design is known for its friendly, creative and enthusiastic staff, including Abby Leib, who was added as a partner in 2013. Rosegate offers comprehensive outside design services and a turn-key workroom for custom window treatments, bedding, upholstery, and pillows. An on-site design center stocked with designer fabrics and samples, Rosegate Design is the perfect resource for designers, decorators and those wanting a beautiful home. There are many interior design teams in Alabama to choose from. When considering either designing a specific room or your entire home, Rosegate offers a design team that is extremely knowledgeable and up to date on current trends to ensure that every client is happy with the overall design of their project. Whether your tastes are traditional or lean to the contemporary, our team has the resources to provide our clients with several amazing designs from which to choose.
Website: therosegate.com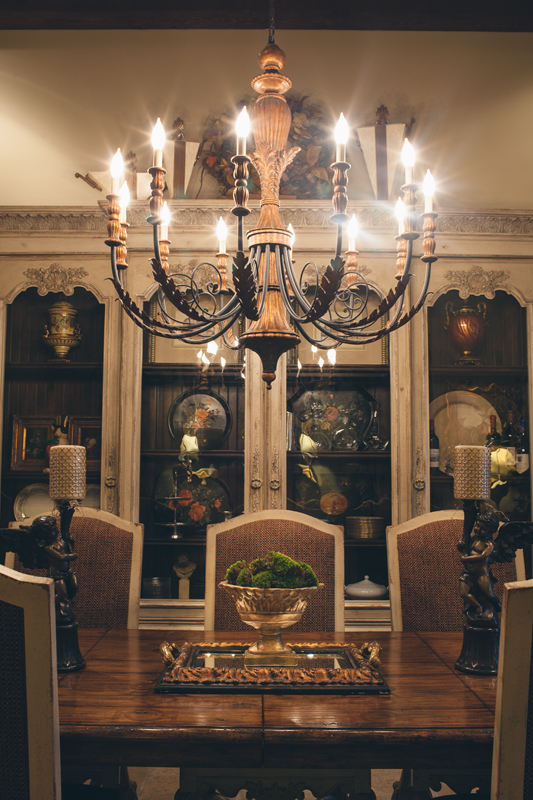 Method 1
About: Method-1 is the only commercial interior firm with a simple, innovative process of creating impressive environments. We handle everything: Consultation, Design, Construction, and Installation. This unique approach results in the inspiring interior you want without the complicated processes found in conventional interior design and construction methods. And we do it, all under one roof!
Website: method-1.com
Tammy Connor Interior Design
About: With roots and design studios in both Charleston and Birmingham, Tammy and her associates' success stems from close partnerships and collaboration with each project's architect, landscape architect, builders, and craftsmen. Systems are in place to ensure precise scheduling and comprehensive management of the design process, including custom detailing, order management, and installation. Known not only for sublime décor, Tammy Connor Interior Design selects and specifies the room-defining details such as lighting, plumbing, tile designs, cabinetry designs, and all interior finish selections. At the clients' request, the specific strands of a cultivated lifestyle—from entertaining needs, table settings and flowers to linens and stationery—are deftly provided with care and expertise. Tammy Connor Interior Design renders exquisite interiors that feel gracious, uncomplicated, and inviting. A dialog-driven design process met with clear business practices and stunning results make Tammy Connor Interior Design highly sought by discerning clients.
Website: tammyconnorid.com
DeShazo Interiors
About: DeShazo Interiors is a professional interior decorating company that offers a comprehensive range of services. Interior decorating and staging is not only about creating something spectacular. DeShazo Interiors loves a challenge, and that is something that we are not shy to take on. We pride ourselves in our creative common sense. DeShazo Interiors is passionate about interior decorating and staging and will give advice every step of the way, no matter how modest or grand your idea or project. I can also build a comprehensive scheme for you to implement gradually, at your own pace. Call today for your consultation!
Website: deshazointeriors.com