Top Interior Designers in Dallas
Dallas is so epic! It's known to have the Largest Contiguous Art and Design District in the whole of the United States. The city of Dallas loves to celebrate its culture and history, organize music festivals and celebrations throughout the year. It's a beautiful place filled with greenery and parks for children to play in and for their families to enjoy hikes and trails on the weekend.
We've compiled a list of the top 15 interior designers in Dallas, Texas. Check them out!
Traci Connell Interiors
About: Traci Connell is an expert in delivering unique designs with the ease of mind. The award-winning entrepreneur creates gorgeous interiors that also offer livable-style. Traci says: "What good is a luxurious home if you can't actually live in it?" That philosophy drives her to provide a high-end interior design that really lasts for every one of her clients. Her impeccable eye for space planning and design combined with her in-depth knowledge of project management differentiates her from other interior designers. From initial to final details, each project is outlined through a state-of-the-art project management system, streamlining the process and enhancing the client experience. Traci specializes in materials and furnishings that stand up to everyday life, giving her clients a "bulletproof" home for kids, pets, entertaining and more.
Website: traciconnellinteriors.com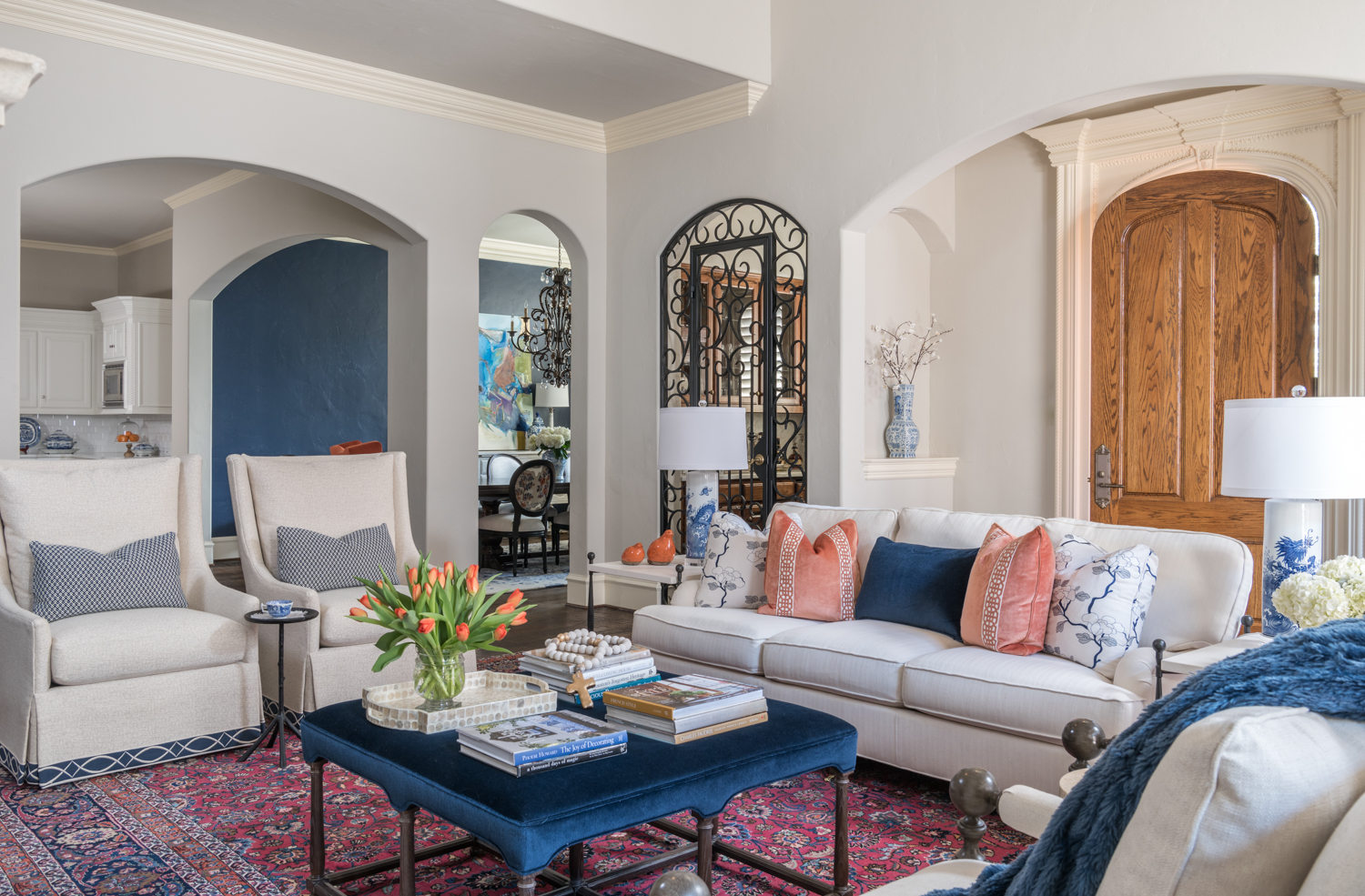 Baker Design Group
About: Linda Baker is an Award-Winning Dallas Interior Designer known for her passionate approach on life, relationships, and design. With over 25 years of experience in the design industry, Linda and her team are known in Dallas for their custom high-end design in both residential and commercial properties, while still creating a comfortable environment for all to enjoy. Stunning design residentially has garnered her firm to win repeatedly in Dallas and Texas, and Linda also has designed for commercial clientele such as Oil and Energy, Medical, Financial Firms, Restaurants, and Legal Offices, and has the privilege of renovating several Dallas Republic Title offices throughout the DFW area. Her enthusiasm for her profession is reflected in her ability to help clients achieve their goals. She combines her passionate approach to life with her remarkable design talent. It gives her great pleasure to see her clients embrace their newly designed spaces and how the design impacts the way they view and enjoy their environment. Baker Design Group has been the recipient of numerous Dallas and Texas ASID and DHome awards the past five years.
Website: baker-designgroup.com
Smith & Ragsdale Interior Design
About: Our Mission is To design interiors to be a reflection of our clients and their unique lifestyle.  We aim to deliver well-designed spaces in which they function, materials, and client-experience converge.  This is achieved through careful investigation, thoughtful collaboration with our clients and trades, and keen attention to detail from project inception through completion. We have found our success by allowing creative inspiration in problem-solving to be the key ingredient in our process. Creative inspiration evolves throughout the design process and for us, it most often comes directly from our clients. Before we put pen to paper, it is time-well-spent to get to know the client and their family to become intuitive their unique needs and ask: What problems need to be solved? How will the design enhance their quality of life now and in the future?
Website: smithandragsdale.com
Barbara Gilbert Interiors
About: Barbara Gilbert is the founder and consulting designer at Barbara Gilbert Interiors, an award-winning, luxury interior design firm in Dallas, Texas. Barbara translates her expertise in color theory, principles of design, and environmentally friendly renovation into beautiful, functional interiors. One of Barbara's primary goals is streamlining the design and collaboration journey for busy professionals. From concept to completion, Barbara and her team endeavor to make the experience enjoyable and stress-free. After an initial meeting to discuss wants, needs, and lifestyle, Barbara's unique back-office processes allow clients to approve design elements, see budget reports and approve spending online. A life-long passionate learner, Barbara is a Certified Dewey Color Specialist, and a Regreen Certified interior designer. She serves on the National Board of the Interior Design Society, is the former President of the Interior Design Society, Dallas chapter, served as a presenter for the 2011 Dallas Home and Garden Show, and as a judge for 2011 Habitat for Humanity Design Duels. She is a founder and managing partner of Dallas DesignWorks, a design co-op she created to ensure her clients have access to the most exclusive, custom furniture lines.
Website: www.interiordesigndallas.com
Chambers Interiors & Associates
About: Margaret Chambers and her team are able to achieve the exact looks that her clients envision for their homes and offices. She has more than 60,000 hours of interior design career experience to her credit, and her work has been published in more than 20 industry magazines, including Southern Home, Traditional Home, and Better Homes & Gardens. Chambers' experience, innate talent, and studies of the classics of Europe enable her to confidently mix different styles, techniques, and cultures. Her work has earned her state and national awards from the American Society of Interior Designers, and she has been named the Best Designer in Dallas by D Home magazine for twelve years and running. Sought after by clients who understand the value of superior professional design, Chambers and her team at Chambers Interiors & Associates, Inc. are beloved by clients for the spirit of collaboration that they bring to each project and their willingness to share in the creative process, not control it. With her team at Chambers Interiors, Margaret has worked on projects in locations across North Texas, including Dallas, University Park, Highland Park, Preston Hollow, and other areas. Her residential work has spanned a wide variety of styles – from modern high-rise living to charming Hill Country escapes to elegant Country French homes.
Website: www.chambersinteriors.com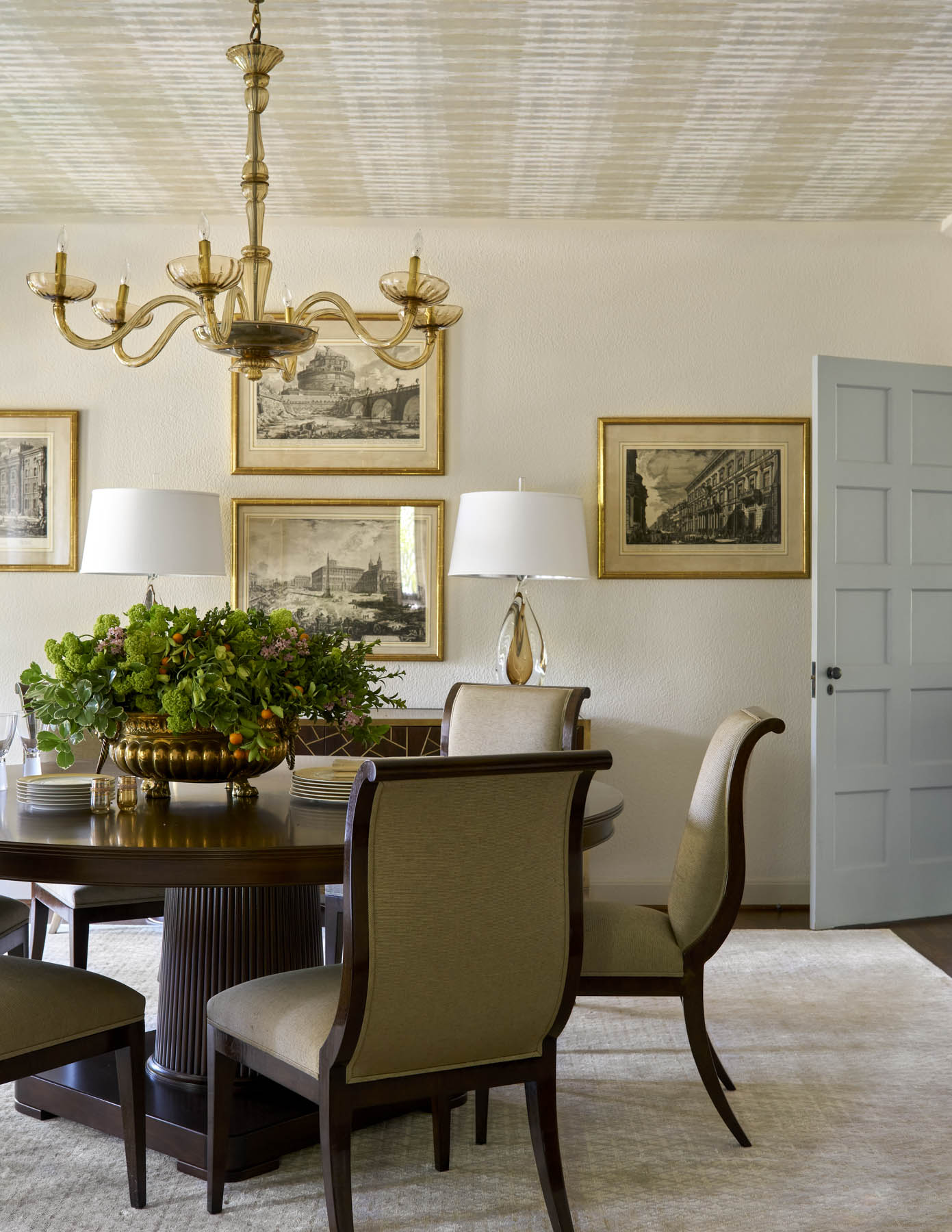 Denise Mcgaha Interiors
About: Denise McGaha Interiors, is consistently ahead of the curve, not just influencing interior fashion, but often dictating it. By offering Deadline Driven Design solutions since 2001, her discriminating clientele receives exhilarating interior design, coupled with prompt, and nimble, completion of their luxury project. Our firm provides concierge-level interior design services for discriminating clients in pursuit of luxury, without the wait. Denise McGaha's trademarked "Designing with a Deadline" process ensures her busy clientele enjoy high-end design services delivered in 90 days or less.
Website: denisemcgaha.com
Nicole Arnold Interiors
About: Nicole Arnold, one of the nation's most uniquely qualified and multi-skilled interior designers, provides a full range of extraordinary design services to luxury residential and prominent commercial clients throughout the metropolitan Dallas area. As president of an award-winning design firm, she's earned widespread acclaim for her ability to "make space meaningful" for the customized, personalized residential interiors and the commercial facilities she designs in prestigious Dallas communities. Nicole's clients benefit from the project management, budgeting, communication, consulting and rapport skills she gained during her highly successful 16-year sales and marketing career with Levi Strauss & Co. Her corporate background enables her to "speak the language" of the executives she now serves. Her leadership expertise has proven invaluable in the current industry leader in her roles such as serving as the former president of the Dallas-Ft. Worth chapter and now a national board member of the Interior Design Society, one of the country's largest organizations of design professionals.
Website: www.nainteriors.com
MTK Design Group
About: Here at MTK Design Group, we provide interior design and decorating services through an efficient, convenient and fun process. We believe in improving the surroundings of our clients to reflect their personality, function for their lifestyle and ultimately promote a positive day-to-day life. We are a faith-based company and believe that growth and success are solely achieved by keeping God the center of our business and working diligently towards His will. Whether it's one window treatment, or a whole home or business remodel, we have the tools, knowledge, and passion to help. Our team wants you to enjoy the design experience. Your home is where you spend the most important parts of your life and we believe you should love the space you're in while ensuring it reflects you and your family's personality. We believe staying open-minded to your needs is key to being the right designer for you. So ask any questions you have, we'd love to hear from you.
Website: www.mtkdesigngroup.com
Colby Interior Designs
About: Jennifer Colby is the Owner and principal designer at Dallas-based Colby Interior Designs.  With over twenty years of professional design experience, Jennifer has won widespread acclaim for consistently exceeding clients' expectations from simple makeovers to complete renovations. With her great passion and superb design skills, she creates unique and timeless spaces for each individual client while focusing on strong collaboration during the creative process. Her philosophy of reflecting her clients' desires with her talents and skills has resulted in long-lasting relationships. Having developed strong partnerships with top resources in the design industry, Jennifer is able to deliver beautiful turn-key designs at practical prices. Her project management and communication skills ensure that all projects are completed on time.
Website: colbyinteriordesigns.com
Emily Summers Design Associates
About: Emily Summers is a renowned interior designer and President/CEO of Emily Summers Design Associates. Beginning her career in 1979, she became known for her collaboration with architects and artists. A member of the AD 100, her work has also been featured in The New York Times, Veranda, and Town & Country. She has won multiple awards, including the 2017 Dallas Paper City Design Awards and the 2017 ASID Texas Legacy of Design Awards. Summers has served as Director of Exhibitions and Funding for the Dallas Museum of Art and was recruited by President George W. Bush as one of twenty individuals to serve on the Washington-based Advisory Council for Historic Preservation.
Website: emilysummers.com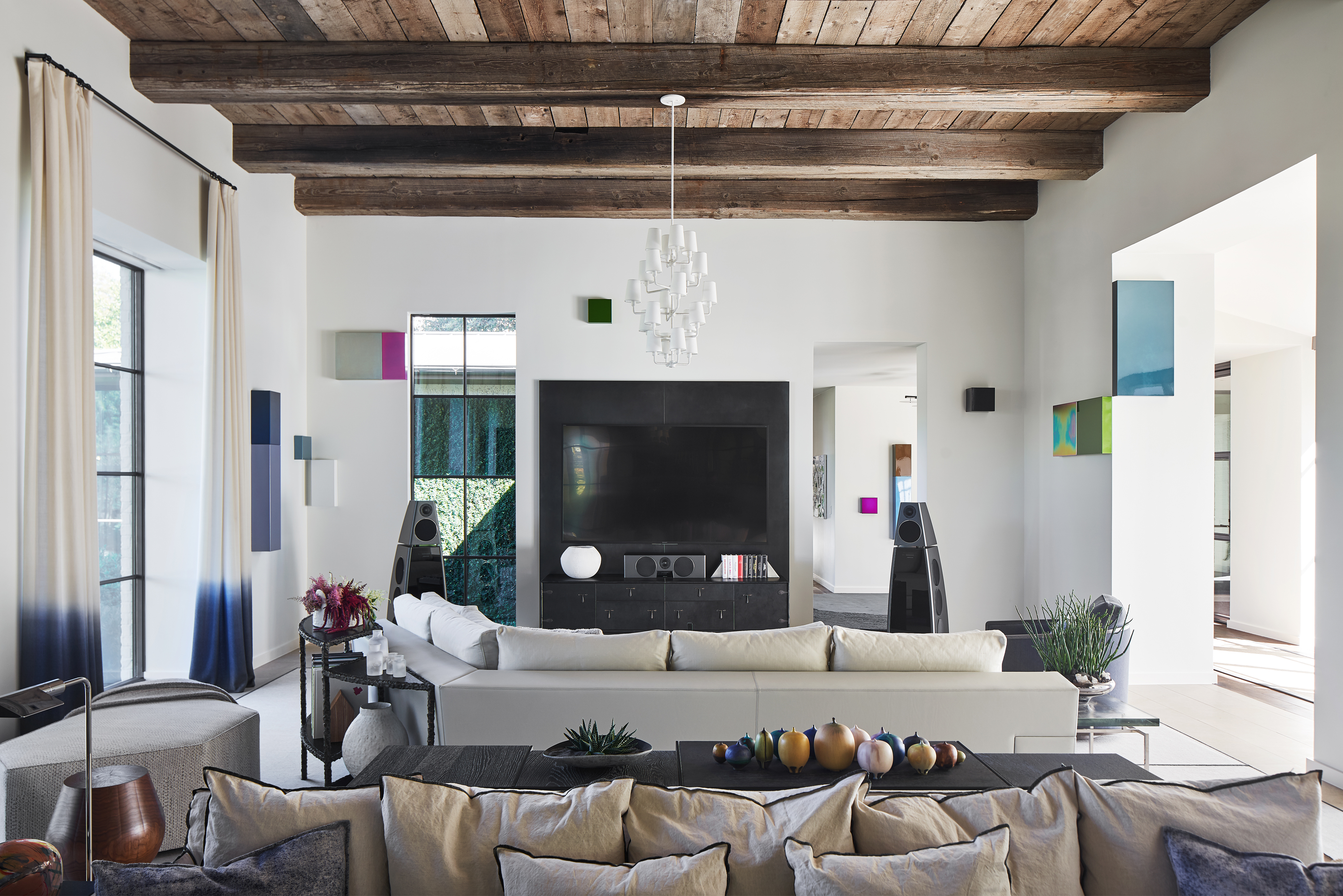 Ruthie Staalsen Interiors
About: Ruthie Staalsen of Ruthie Staalsen Interiors was born and raised in South Africa and since then has lived all over the world, contributing to her claim to fame as an award-winning Dallas-based designer, using international elements to create spaces that are "relaxed, collected and global."Ruthie is loved and respected by her clients and colleagues, and known for her infectious personality, a superior sense of style and a strong focus on providing quality design services. She has been a design blogger since 2010 and is considered a design influencer and trendsetter all over the world. Her personal design style has a European flair with an eclectic twist, which is a testament to her extensive world travels. Ruthie brings over 16 years of experience to her design firm and focuses on creating spaces that are collected, not decorated. She likes to incorporate both bold and delicate pieces to tie a room together and has a keen eye for detail. She has built a dynamic team of creative, like-minded individuals over the years, allowing the work of her firm to remain unique and consistent.
Website: www.ruthiestaalsen.com
Faulkner Design Group
About: Our mission is to develop and deliver interior design and interior architectural solutions that have a significant influence on the people they touch. Our goal is to set the standard in creative thinking, innovation and concern for the environment in a way that benefits and inspires people through the spaces we create. Everything we do, from design, to architecture, procurement, and installation, impacts the lives of people in a positive way. We are consistently moving FORWARD, learning and growing, anticipating future trends and utilizing advanced technologies. FDG embodies the power and synergies of proactive teamwork and unparalleled vision to create living environments that are consistently the best in the market and stand the test of time.
Website: www.faulknerdesign.com
Donna Rosene Interiors
About: A Kentucky native, Dona moved to Dallas after receiving her Interior Design degree in Evansville, Indiana.  Honing her impeccable taste and knowledge of all aspects of interior design, she worked for several top Interior Architectural Firms on Commercial and Residential Projects before starting out on her own. As a registered interior designer and a professional member of the American Society of Interior Designers for more than 25 years, Dona uses her professional experience, a keen sense of space, color and texture to influence the luxurious, livable environments she creates, each reflecting her clients' unique personality and style. Using a hands-on client approach, Dona guides clients through the design process, always listening, leading and thoughtfully discerning their needs with gracious tact.
Website: donaroseneinteriors.com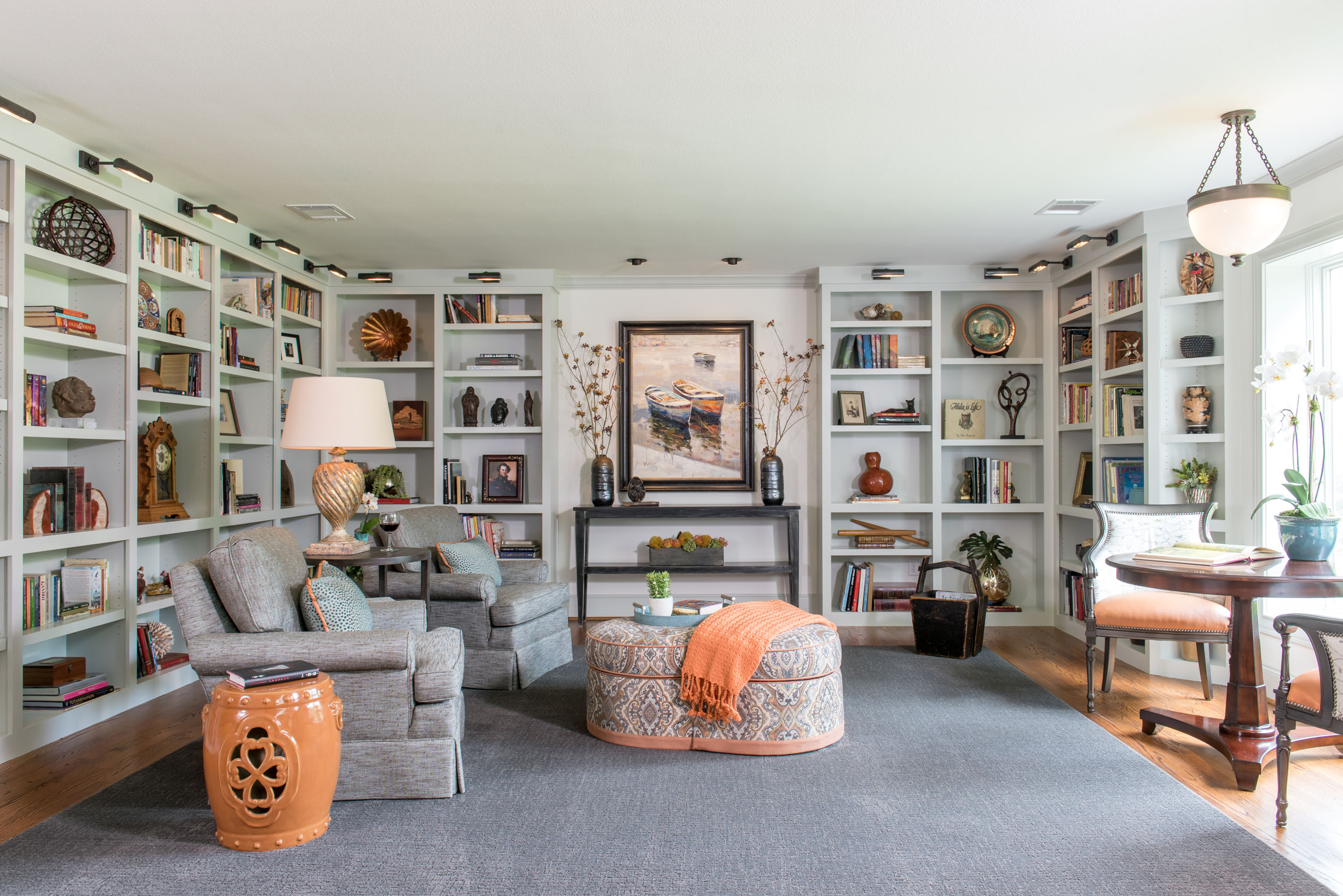 Marry-Ann Smiley Interiors
About: Mary Anne Smiley, recognized by her peers as one of the top designers in Dallas, was born in Seminole, Oklahoma and is an honor graduate of Oklahoma State University. One of the first designers registered in the State of Texas after passing the NCIDQ exam, Mary Anne Smiley is a member of ASID and is qualified in AutoCAD. She has been featured in a myriad of publications and is the recipient of numerous awards for excellence in design. Mary Anne has been on the Best Designers in Dallas list since 2007 and was celebrated in 2013 as one of the FAB FIVE TOP DESIGNERS IN DALLAS by Luxe and Roche Bobois. Mary Anne's love of all things creative and artistic began as a child and included primitive architectural drawings. Upon enrolling in Architecture in the 60's she was informed by the Dean that "women don't enroll in architecture." Undaunted, she enrolled in Fine Art and Interior Design. Her career has taken her coast to coast.  After living for 18 years in Athens, Texas, a magnet for getaway homes and ranches of the rich and famous of Dallas beckoned she relocated her design firm to Dallas.
Website: www.maryannesmiley.com