Top Interior designers in Henderson
We absolutely love Henderson. It's a beautiful city and a perfect vacation spot. It is located right next to Las Vegas and it's filled with culture, art, history, and gorgeous design. It's known for the city lights art gallery, which has exhibits, art classes, and workshops. We picked out the top interior designers in Henderson to show you some of their incredible work.
Check them out:
Aspire design studio
About: Eduardo Azarte, Design Manager has been working in construction and design for 25+ years, Architecture & Interior Design are my Passion. He is constantly sketching up new ideas to use on current and future projects.
Website: aspiredesignlv.com
Desired space
About: Daniel Matus—the Founder of Desired Space, LLC.—is a designer whose keen eye and a strong passion for design has propelled him and his firm to where they are today. Matus' desire to work in design from a young age eventually lead him to create Desired Space in 2009. He is currently the President and Principal Designer. With nearly a decade of experience, Matus has completed thousands of projects, many of which specialize in commercial, multi-family, and residential design.
Website: desiredspace.houzz.com
Private greens of Nevada
About: over 75 years of combined experience, Private Greens of Nevada, Inc. is locally owned and operated by Russ Griffin, a thirty-year veteran of the Green Industry and resident of Las Vegas since 1981. Griffin, an Arizona State University graduate, achieved the designation of Landscape Industry Certified Manager from PLANET- Professional Landcare Associates Network. A "hands-on" owner who works directly with Property Managers, Owners, and HOA Board members, Griffin's goal is to make sure each job is completed to the customer's satisfaction.
Website: privategreensofnv.com
Cover it window
About: Cover It Window Fashions in Las Vegas, NV was founded in 1995, by Jack and Patti Ball, with one goal in mind – to be the best in the industry. We offer exclusively Hunter Douglas for interior shades, but also offer the finest in drapery design and fabrication. To bring the outdoors in, we offer the Eclipse Zipper Track Exterior Screens and Awnings; also the best in the industry. When you desire the best there is, there is only one choice in the Las Vegas area…Cover It Window Fashions, for over 22 years!
Website: www.coveritlv.com
Simply construction
About: Established in 2016, Simply Construction offers complete remodeling and design services through the Greater Las Vegas area. We have been improving homes, multi-residential buildings and commercial properties and have over 30 years of experience in the construction industry. Our full-service home remodeling can help if you need a kitchen, bathroom remodel, garage conversion, additions, and new construction. From architectural design services to demolition, and all the way through completion, we are your complete source for any construction project. We are fully licensed, insured and bonded.
Website: simplyconstruction.net
Daniel Joseph Chenin Ltd
About: Daniel Joseph Chenin Ltd, is an award-winning boutique multidisciplinary design studio with a focus on residential, hospitality, and commercial design.  Founded in 2014, the company was born out of the desire to offer clients a premium source for design services, whether artfully-crafted architecture, thoughtful interior design, or both, including product and furniture design along with sourcing and installation. While the consistency of the firm's approach is in its timeless detailing and refinement, each project begins without a preconceived notion. Rather, each is a study into the client's objectives, as well as the physical and theoretical context of the project.
Sun west custom homes
About: Sun West Custom Homes was founded in the state of Florida in 1978, by Cynthia Coletti, where Cynthia designed and built distinctive award-winning homes. Forging her way in a typically male-dominated field, Cynthia became highly recognized for her creative designs found warm and inviting, homes that had a special "woman's touch." After relocating to Colorado in 1982, Sun West Custom Homes continued to grow by creating innovative designs and introducing new concepts in materials, seldom before seen in the Colorado Springs area.
Chip-N-Dale's Custom Landscaping
About: Since 1995 Chip-N-Dale's Custom Landscaping has been serving the Las Vegas Valley and Henderson as a full-service design-build landscape firm, specializing in creating custom and unique landscape designs. We provide our clients with excellence in custom residential landscaping through our creative landscape designs, exceptional customer service and our commitment to quality. Our professionalism along with our constant dedication to fulfilling our client's vision has made us the premier custom landscape contractor in Las Vegas. We understand the importance of the decision in choosing the right landscape contractor. The company you choose must possess a strong management team with leadership and a commitment to excellence. The company must employ dedicated and skilled personnel who take pride and a sense of accomplishment in their work, Chip-N-Dale's Custom Landscaping takes immense pride in being that company.
Website: chip-n-daleslandscaping.com
Inside style
About: INSIDE STYLE creates beautiful living spaces for a wide range of clientele since 2004. Sophisticated color palettes and elegant styling are hallmarks of our firm's work. We are a small close-knit group of experienced designers who LOVE what we do and we love to have fun!  Our goal is to help you create comfortable, beautiful solutions for all the spaces in your home in a very organized professional process.  There is nothing we like better than seeing your dreams come true!
Website: insidestylehome.com
Blue heron
About: We believe building a home should be a seamless process. This innovative and integrated design/build approach to business is evident in the creative and distinctive homes Blue Heron produces. You should feel confident that the entire team involved in the design and build of your home is working together with the same vision in mind. The level of integrated design-and-build services that Blue Heron offers is unparalleled. From the architect to an interior designer, general contractor, landscape and pool designer, Blue Heron's full range of services will make sure you get an exquisite home
Website: blueheron.com
Olympic cabinatry
About: Brian Griesmann, the owner of Olympic Cabinetry, has been in the cabinet industry in Las Vegas for 29+ years. Brian's initial introduction to the cabinet business was unloading semi-trucks of cabinets as a laborer. After establishing a loan for tools, he became an installer, installing multi-family units for two years. After becoming bored with "Slam 'em in" type work, he began installing homes and cabins and has done so for many years. His attention to detail and the satisfaction of his clients was, and still remains, the most enjoyable part of the work.
Website: www.olympiccabinetry.com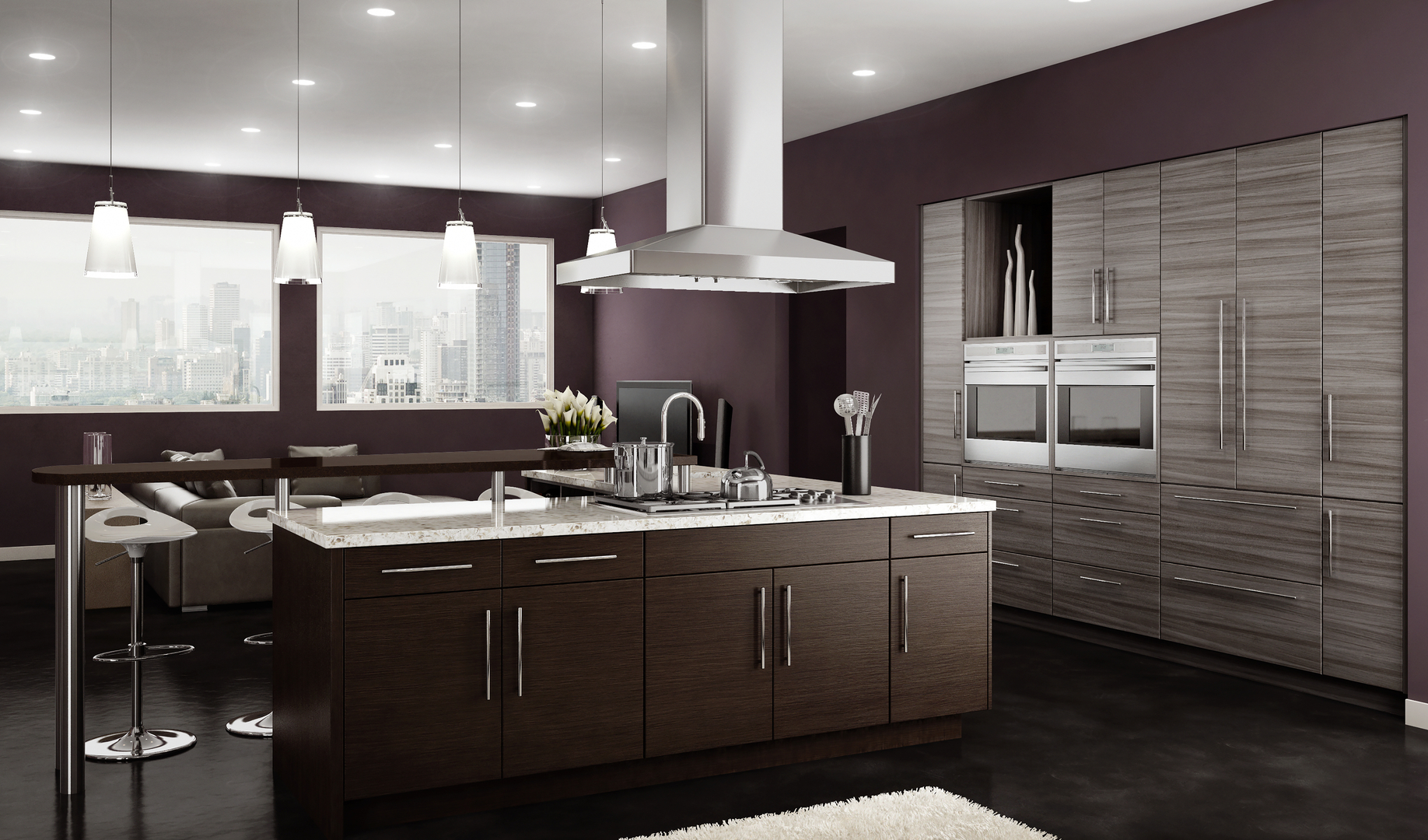 Design source interiors
About: Our job isn't to dictate your style but to discover it. Our Las Vegas designers meet with you at the property or within our offices. The first meeting is more of a brainstorming session where we gauge the project with your vision. With your input, we create several computerized layouts to give you an idea of the interior design pathway. Don't just agree to anything we put into the design, but talk about alternatives if it doesn't match your thought process. There are numerous design paths to take for each property.
Website: dsilv.com
Jill Thomson design
About: As a teen, Jill moved to Utah where her parents opened Milton Homer Designer Showroom in Salt Lake City. Jill worked in the family business as a buyer. Her innate sensibility for style, scale and creativity helped to grow the business. Jill moved to Las Vegas to open the third showroom and quickly became the lead Interior Designer. Her clients have included Kenny Rogers, Don King, and Floyd Mayweather. After several decades of working in the family business in 2010, Jill opened her own firm. Jill Thomson Design. Her projects include primary and secondary residence in Las Vegas and across the country.
Website: jillthomsondesign.com
My favorite design
About: Nevada-based interior decorator, Laura Sullivan, is the owner of My Favorite Design, Inc. Laura Sullivan takes pride in providing a full-service boutique firm that specializes in personal attention, expertise, and a creative flair for the original. Laura Sullivan's signature style is clean and classic. Discerning tastes want the optimum in quality and service, and Laura Sullivan provides both. With every project, Laura Sullivan guides clients through the decorating process and assists in the selections of the myriad of details that make your home or office something special.
Website: www.myfavoritedesign.net
Marteen Moore interior planner
About: For over 23 years I have been involved in  Interior Design. Many of my design projects were featured in national home design magazines, including House Beautiful, Better Home and Garden, The Robb Report, Nevada Business Journal, Home Building, and Luxury Magazine. I am most recognized for my work on large custom homes starting from the ground up.  First, I work closely with the architect in space planning. Then with my clients in mind, I specify the finishes such as flooring, lighting, cabinets, counters, wall textures, paint colors, plumbing fixtures, baseboards, exterior doors, interior doors, backsplashes, and more.
Website: marteenmoore.com
Lisa Escobar design
About: Lisa and her team create more than just beautiful spaces, they create solutions. To deliver well-received, high-impact designs, they focus first on understanding clients' needs. The client-designer dynamic is top priority as it takes finesse and structure to collaborate and partner in the creation of a space. By investing in a relationship with this well-orchestrated team, clients gain a sense of comfort in knowing that all the moving parts of their project are in sync. The Lisa Escobar Design team manages the details, communication, and process, so clients' involvement is minimal. With a bespoke strategy and design in place, the Lisa Escobar Design team executes concepts emphasizing functionality and the user's experience of a space.
Website: lisaescobar.com
Danielle Rios design studio
About: When DRDS takes on a project, it is our team's firm belief that each creation should be an expression of the Client's essence and core.  Our main objective is to tell their stories about what makes their heart sing.  Whether it be architectural style, exclusive dwellings, eclectic furnishings, or tactile finishes and materials.  The DRDS interior design process begins with client collaboration to create cohesive interior construction, space planning, and room functionality.  The "icing on the cake" follows with establishing the ambiance mood through colors, textures and impactful art.  We are the vessel to make their dream project come true.  Our marque at DRDS is like a rainbow of colors and therefore, we have had the privilege of learning and growing from a wide array of design variations.
Website: www.drds.net
O-H studio decor and design
About: Hagar- My background in fashion and my passion for helping others has to lead me to interior design. My work can best be described as classic and simple with a modern twist. I can bring luxury and beauty to create comfort and style to any home. I am a loving wife, a mother to a beautiful boy and my life is filled with caring for others. I strive for perfection and I bring hard work and dedication to any project that is in front of me!
Osnat- I love mixing classic traditional with innovative design. However, I don't like to confine myself to any set style. While, various periods in history, cultures and architectural elements continuously inspire my work. For the past 13 years, I've specialized in commercial design and construction. You could also say that I have a passion for good food and wine. I travel as much as possible and cherish spending time with my husband and son. The purpose of my work is to invent comfortable, luxurious, yet functional living spaces for our clients.
Website: www.ohstudiolv.com