Top Interior Designers In Huntsville
Huntsville Alabama is a playful place known as the "Rocket City" because it's home to NASA's Marshall Space Flight Center. We know Huntsville by its green parks, mountain views, botanical gardens, and playgrounds, and let's not forget festivals (The goodbye winter and Welcome spring festival in February, The rocket city Brewfest in May). In this article, we bring to you the Top Interior Designers in Huntsville.
Check these brilliant designs!
Richard & Company Interior Design
About: Suzanne Richard Barnes, ASID, established Richard & Company in 1991. A graduate of the University of Alabama and a professional member of the American Society of Interior Designer; Suzanne enjoys working with both residential and commercial design clients. Her design style incorporates comfortable classics mixed with fabulous textures and colors. "My profession offers me a wonderful opportunity to solve design problems and enhance my client's surroundings to reflect their personality and the use of the space. Plus, the transformation process is just plain fun!"
Website: www.richcointeriors.com
Pillar & Peacock Interior Design
About: At Pillar & Peacock we believe exceptional design comes from a marriage of form and function, from a union between gorgeous aesthetics and brilliant practicality. Good design can assume many different forms and expressions. That's why we work in a variety of styles to create elegant, unique spaces. Our firm believes in collaboration, communication, transparency, and efficiency. It's how we run our business, how we run our projects, and how we partner with clients.
Website: pillarandpeacock.com
Richard Cable Interiors
About: Richard and Brian have over thirty years of residential and commercial Interior Design and Home Design experience. Richard earned his BFA in Interior Design from Winthrop University in South Carolina in 1990 while employed as the Project Director for the Campus Planning and Design Department. Richard's experience as a Senior Designer with Domain Home in Boston from 1990 to 1998 allowed him to sharpen his skills and work with clients from coast to coast and around the world. He is the exclusive Interior Designer for several of Huntsville's premier home builders and real estate developers. Richard is certified as a member of the National Council for Interior Design Qualification (NCIDQ). The NCIDQ exam focuses on Building & Life Safety Codes, Handicapped Accessibility, Professional Practice, and Design Programming. In 2013 the Governor of Alabama appointed Richard to serve on the Alabama State Board for Registered Interior Designers where he currently serves as Chairperson until his term expires in 2021.
Website: richardcableinteriors.houzz.com
Jodi Lynne Interiors
About: Inspired by a love of South Florida living, our fresh, vibrant, and sophisticated interiors are designed with a clean, minimal aesthetic accented with the right pop of color. We believe your space should represent your personality and lifestyle. In doing so, we create a cheerful and relaxing vibe that forms a splendidly balanced environment through expert space planning and visual rhythm. We bring interiors to life with gorgeous details and unexpected flair. Whether a project is new construction, remodel, or purely decorative, we translate your ideas into a beautiful, comfortable and functional design adapted to your unique needs.
Website: www.jodilynneinteriors.com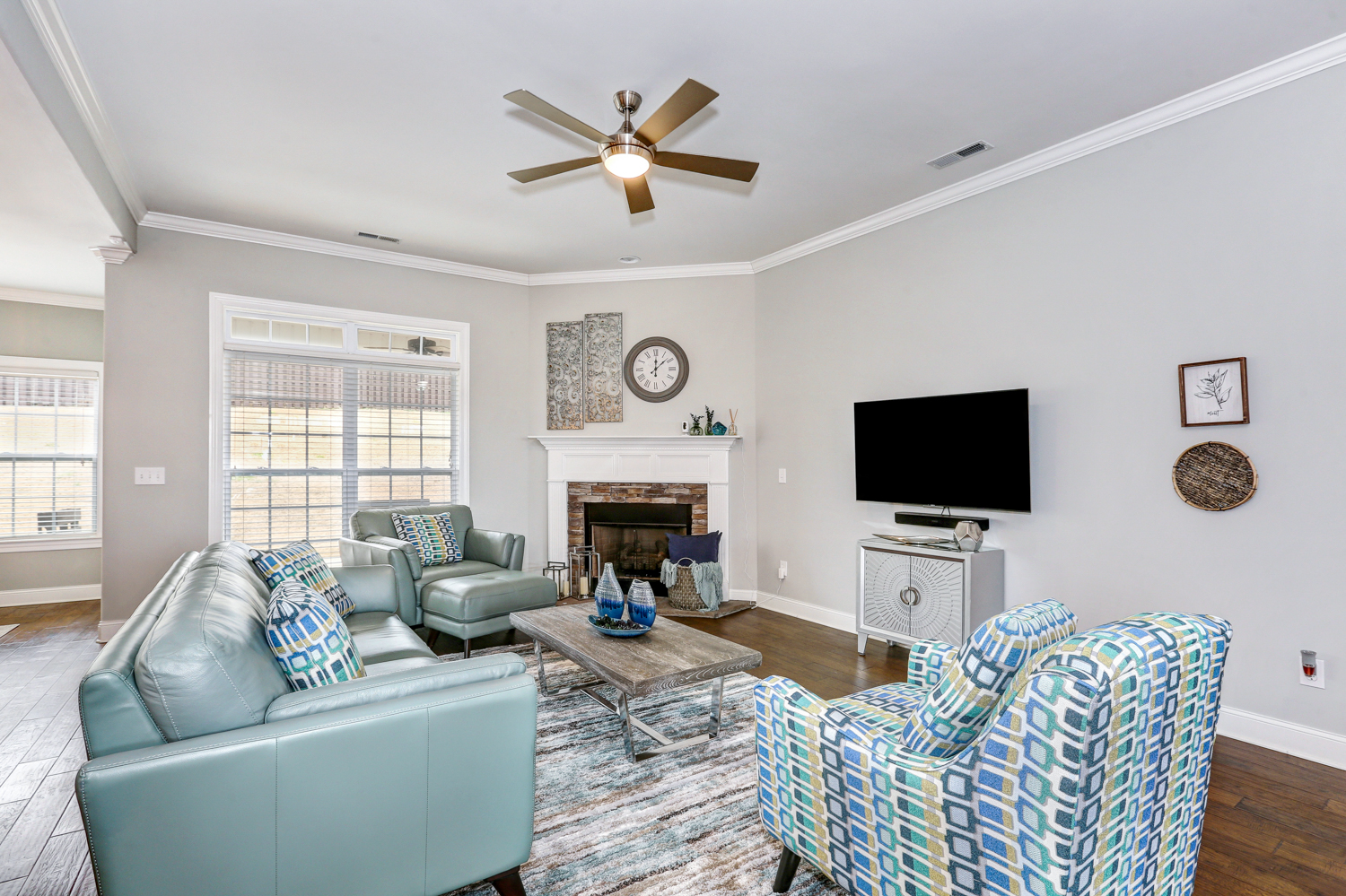 Freese Designs Interior Designer
About: Sherri Freese Owner and founder of Freese Designs. An Interior Design firm. Located in Huntsville, Alabama. from kitchens, living areas, to beautiful bedrooms, they do it all. with the most love and passion, wanting to create beautiful spaces for the client. with patience and desire to fulfill the client's passions and dreams.
Website: armadillo815.houzz.com
Accents of the South By Beverley Farrington
About: Beverly Farrington embarked on a journey 40 years ago to create a new kind of interiors firm, one that centers on the blending of architecture with interior design. She has built her reputation through thoughtful consideration of her clients' words to create striking three-dimensional spaces that spark the imagination. Under Beverly's artistic direction, industry critics have consistently recognized Accents of the South as one of the South's leading interior design firms. Additionally, Beverly has created award-winning homes and her work has been featured in Traditional Home, Southern Living, Southern Homes, Alabama Magazine, Southern Lady and the Washington Post. Her design aesthetic is inspired by this Willie Morris quote: "In the South, perhaps more than any other region, we go back to our home in dreams and memories, hoping it remains what it was on that lazy still summer's day twenty years ago." Beverly has remained loyal to the Southern integrity in design as she weaves graceful, distinctive interiors into the making of a comfortable home.
Website: accentsofthesouth.com
House To Home Interiors
About: Founded by Laura Brown. Laura began her career working for K.A. Camp and Associates in Atlanta, GA. There she worked with Kathy on projects that awarded K.A. Camp, Atlanta Homebuilders Designer of the Year. After graduating from Brenau University with a Bachelor of Fine Arts in Interior Design, Laura began working for Design Environments Inc, a nationally renowned interior design firm. Projects included the Buckhead Towers and the Atlanta Symphony Showhouse. In 2000 Laura relocated to Huntsville, where she started her own design firm. She now works with residential builders to help with exterior home selections including outdoor living and interior home selections including kitchens, bathrooms.
Website: www.housetohomeint.com
Design Theory Staging & Interiors
About: Faeh Reese and Jamie Stockton met while working as interior designers for The Army Corps of Engineers. They realized they needed a creative outlet from their everyday job and while they both enjoyed refinishing furniture and crafting they needed something more. After months of brainstorming and research, Faeh and Jamie started design|theory: a home staging and interiors company. design|theory was created after Faeh and her husband purchased their second home. The Huntsville market was covered with houses that were full of potential but you'd never know it based on the way they looked online… and some were even worse in person. As Faeh and Jamie poured through listings looking for that "diamond in the rough", they realized that their love of Real Estate and expertise in Interior Design would make a perfect combination for a home staging business. After selling and purchasing multiple homes, Faeh has a personal understanding of what it takes in Huntsville's market to get your listing SOLD. Jamie has an incredible vision for potential and attention to detail which allows design|theory to successfully stage and redesign homes. This dynamic duo will turn your home into a show stopper whether you're wanting to sell it or just looking for an update.
Website: www.designtheoryhsv.com
BLDesigns
About: Full-service Interior Design firm that specializes in remodeling, kitchen, and bath design, closet design, furnishing, floor plans, and finishes. We enjoy walking clients through their remodeling projects so the process is a pleasure rather than a burden. We provide innovative ideas, as well as decorative style. Our goal is to make your dream space a reality-give us a call today, we'd love to hear from you!
Website: bldesignsinc.houzz.com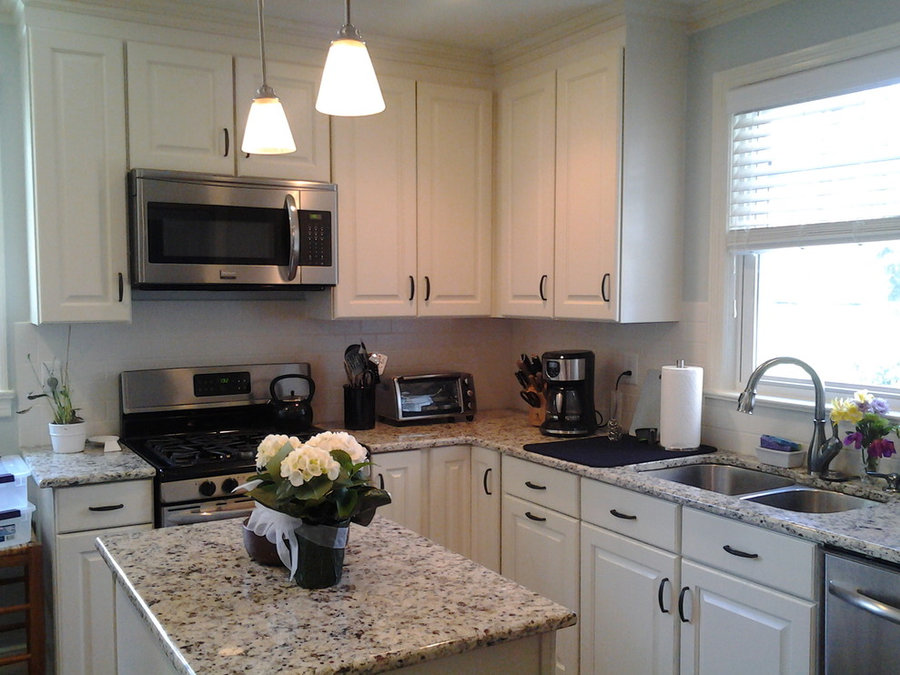 Glee Interiors
About: Glee Sides has built this successful practice based on one simple theme, "We continuously deliver a unique and distinctive style based on the needs of the client." Whether commercial or residential, large of small, this theme defines the essence of Glee Interiors. Sides has a knack for selecting very special and unusual items for the showroom that always seems to sell soon after arrival. Clients often enter the showroom and find the pieces that strike their interest an ask "When can you deliver this to my home?" Glee, Ginny, and Lisa work on all size projects with all size budgets. Whether you need new wall colors, renovate a kitchen, or build a house from the ground up, every project is a true collaboration with the client's favorite elements, color, and budget in mind. With our expertise and knowledge, we will produce a stunning, one-of-a-kind design for your living environment. Known for details rather than the trendy, cookie-cutter look, they believe in working the with client's needs and preferences as well as following the architecture of a home. They offer multiple alternative schemes so the client can make decisions and influence the design. Our team strives to design spaces that look and feel like the client. The completed project will encompass our design expertise but will reflect the client's individual taste. Lose yourself in elegance and sophistication created by Glee Interiors.
Website: www.gleeinteriors.com
J Howard Design
About: For more than 44 years, J/Howard Design Inc. has created beautiful, unique interiors that reflect the personalities and individual lifestyles of their sophisticated clients. Our knowledgable team's originality, impeccable taste and focus on design, function, and comfort can transform ordinary houses into one-of-a-kind homes. We have earned a widespread reputation for our professionalism and our ability to create floor plans, architectural details and custom-designed furniture and other interior features. The hallmarks of our extraordinary client service are the organization in every aspect of the job and building strong working relationships with architects, builders, and contractors. The firm has delighted clients in Florida, Colorado, and in cities such as New York, Montecito, Mont-Tremblant, Greenwich, and The Hamptons. Most of our clients return again and again, as well as the second generation. That's because the J/Howard Design Inc. team and our clients both enjoy the collaborative creative process as much as the final result which is a timeless classic.
Website: jhowarddesign.com
Lindsey Haight Interior Design
About: Throughout my time in college, I worked at various places that helped shape my path to becoming a well rounded interior designer. I started in home goods at Pier 1 Imports, then began working in the trade with Jeanette Remaley of Jeanette Remaley Design. Being Mrs. Remaley's assistant designer has allowed me to work on a wide range of projects including residential design, commercial design, renovations and decorating. I am currently working as the Drafting & Design Coordinator for Valor Communities. I am passionate about design. I believe that any space can become something great, you just have to see the potential!
Website: www.lindseyinteriors.com
Miranda Rodgers Interior Stylist
About: My start in interior styling came from blogging; simply documenting my decorating plans in my apartment. As Martha Stewart once said, "Your home should be a reflection of how you want to live right now and for the next phase of your life" I believe our homes provide us with refuge, comfort, and self-esteem. I strive to design spaces that deliver on personality, comfort, and good design, that will work for the client's life right now and for years to come. A background in graphic design gave me the tools to understanding composition, balance, and hierarchy but with furniture. I am a maximalist with a love of mid-century, color, and plants.
Website: mirandarodgers.com
Boxwood South Interiors
About: Digital design (E-design) is a fresh approach to the traditional interior design process. This affordable option gives you all of the tools you'll need to decorate your room without having a designer step foot in your home, leaving you with the confidence you need to pull together your current decorating project and the next. We specialize in simple, clean, and classic designs that will stand the test of time. Whether you want to follow current trends or stick to traditional styles, we can help you create a space that you will love to live in for years to come. From simple updates to total transformations, Boxwood South Interiors would love to help you achieve the room you've always wanted.
Website: boxwoodsouth.com
Haley's Flooring & Interiors
About: Our family business started building the foundation in 1988. Initially, we did only commercial work, but then expanded into the retail flooring market as well. In 2000, we expanded our business by carrying new products such as area rugs, furniture, home accessories, and Liberty Safes. And, in 2011, we added several kitchen and bath cabinet lines along with granite and quartz countertops. We work with residential and commercial customers, as well as builders. We are here to help you in selecting, designing and customizing all of your flooring, cabinetry, countertop, interior, and home furnishing needs. When you are finished selecting your cabinet design and/or flooring, our Design Consultants and knowledgeable sales staff can assist you with everything from selecting the perfect rug to compliment your floor selection to the finishing touch that will give your home that extra special pizzazz. And, if you need furniture, window treatments, and blinds or unique accent pieces, we have a full showroom to choose from!
Website: www.haleysflooring.com
TownHouse Galleries
About: Townhouse Galleries' design team understands the language of good design. Our designers share experience spanning 30 plus years working with clients in homes, offices, and other unique spaces. Townhouse Galleries offers complimentary interior design services with purchase through one of our showrooms. Our team can offer assistance with finishing touches, art and accessories, help with paint color selection, bed treatments, entire home interior design plans, commercial offices, or particular living spaces. We encourage our clients to take advantage of our in-home appointment services and utilize our team's broad range of skills. They are attentive to your needs, tap into your personal desires, and help you create the home or space of your dreams. Visit either our Huntsville, AL or Decatur, AL showroom to meet our team and choose the designer who best fits your needs or call our management team and ask for an in-home appointment.
Website: www.townhousegalleries.com