Top Interior Designers in Las Vegas
Las Vegas Nevada is known for its crazy nightlife, its extravagant architecture, and its modern design. It is mostly known for the largest glass pyramid: one of the largest hotels in Las Vegas. Also, Las Vegas has become one of the wealthiest city's in the country, with a population of over 600,000 people. In this post, we have compiled the Top Interior Designers in Las Vegas, Nevada. So if your home re-design is long-overdue or if you just need some inspiration, be sure to check these interior designers out.
Insidestyle by Jill Abelman
About: INSIDESTYLE Las Vegas creates beautiful living spaces for a wide range of clientele. Sophisticated color palettes and elegant styling are hallmarks of our firm's work. We are a small close-knit group of experienced designers who LOVE what we do and we love to have fun!  Our goal is to help you create comfortable, beautiful solutions for all the spaces in your home in a very organized professional process.  There is nothing we like better than seeing your dreams come true.
Website: insidestylehome.com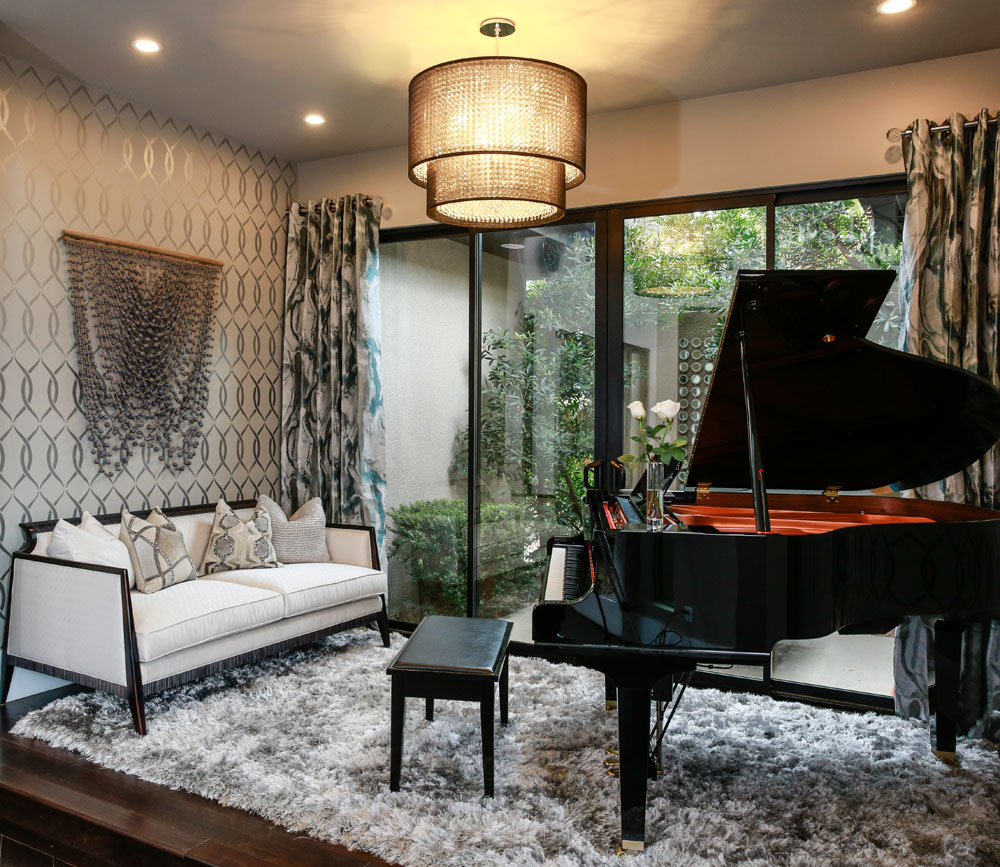 Luxury Design by Donna Johnson
About: Luxury Designer demonstrates incredible vision and creative execution to present the most sophisticated interiors for our elite clientele including "A-Listers" of entertainment, sports, and Fortune 500 executives. Our team also serves as a liaison between the developer and architect developing floor plans, specifying interiors and furnishing the homes. From conception to completion right to the last great accessory, Luxury Designer is a full-service design firm.
Donna Johnson's inspirations are drawn from a diverse variety of incredible architecture from coast to coast, European and Far Eastern influences including everything from high fashion runways to worldwide travels. Luxury-Designer is strategically located in Orange County and Las Vegas with full-service showrooms yet have procured design projects internationally.
Website: luxury-designer.com
Rebbeca Interiors By Rebecca Zajac
About: Rebecca Zajac of Rebecca Interiors has been featured on HGTV and TLC. Rebecca Interiors specializes in renovations, decor and creating beautiful unique homes reflective of her clients taste. Rebecca Zajac also runs an informational blog Designbynumbers.com that not only offers free tips and tricks but e-design services as well. Her partner Lars Grandel is equally as talented and has been featured on Extreme Home Makeover.
website: www.rebeccainteriors.com
P. scinta designs by Peggy
About: Peggy's first design firm, Scheme Dreams, was established in New York over a decade ago.  Prior to founding the firm, Peggy's fifteen plus year corporate career helped her develop outstanding business management skills.  Her background in senior management gives her an advantage that sets her design firm apart from most. 
Ten years ago, after two visits to Las Vegas and a trip to the Las Vegas World Market Design Center, a transition to a new beginning was quick and deliberate.   Upon her arrival in Las Vegas, Peggy's team immediately went to work creating a dining/entertainment suite for a Vegas headliner. 
Website: www.scintadesigns.com
Room Resolutions by Jane Cunningham
About: A taste of Europe, a bit of Hawaii, and an American sensibility. Jane Cunningham effortlessly fuses cultures to create refined and comfortable homes. She intuitively understands when products complement each other. Jane's bandwidth of design expertise is your promise that your home will reflect your own good taste, sophistication and je ne sais quoi. This may be the fundamental difference between Jane Cunningham and other interior designers. Jane sources the world directly to reflect your tastes.
Website: roomresolutions.com
Sandra Mijan Interiors
About: I will help you dress your space based on purpose and function to create a harmonious home, that not only becomes your comfort zone and an extension of your personality, but also a special space that can be flaunted to friends and family. I have been fortunate to share my design skills and flexible style exclusively with many residential clients in person, or online, as well as collaborating ideas with general contractors, architects and other members of the trade.  
Website: sandramijan.com
SG Design by Sasha Good
About: Sasha Good, the owner of Design by Sasha, an interior design firm in Las Vegas, Nevada. Studying interior design in Europe, I bring a blend of European sophistication, with an edge of modern to my interiors. We are a full-service company, specializing in construction, remodel, design and staging, in both residential and commercial design. We have a partnership with architects, contractors, and subcontractors in all phases of construction.  Our company handles everything from the beginning to the end of the remodeling process.
Website: www.designbysasha.com
Fabiola Avelino Interiors
About: Fabiola Avelino attended a school of Architecture and City Planning in her early years in Brazil when she moved to Las Vegas in 2001.  It didn't take long for her career to develop,  as her signature style was quickly recognized from modest homes to high-end residential. As a frequent world traveler and eclectic art lover, her creations are a reflection of her exotic international approach to design and her architectural background.   She is best known for her immaculate attention to detail, texture, color, and contrast that has become her personal signature. Her creativity and talent mark her as a true artist.
Website: fabiolaavelino.com
Arrange Interior design by Avis Bata and Joanie Ayers
About: After over 20 years as business associates in the corporate world, we now work together in the design world to create and deliver professional, unique and timeless designs to our clients. With degrees from the Sheffield School of Interior Design in New York City, and members of many designs, professional and community organizations, we focus on each individual's personal design style, and with the eyes of trained professionals, assure that our designs reflect that style.
Website: arrangenow.com
Interiors by Cary Vogel
About: Cary Vogel, IDS has been designing interiors since he was graduated from the Parsons School of Design in New York City. He began his career working for a firm on Long Island's Gold Coast, where he ultimately became a partner, designing and renovating the stately homes of the North Shore as well as residences in Manhattan, St. Croix and Florida. Cary brought his New York style to Las Vegas where he relocated in 1988. His creative use of furnishings, fabrics, and finishes coupled with his sophisticated sense of color and his attention to detail, have earned him a well-deserved reputation.
Website: www.interiorsbycaryvogel.com
Statement of Style by Sue Conboy
About: Sue Conboy is one of Las Vegas's most recognized and innovative interior designers. She strives for unsurpassed excellence in design while working within the reality of a budget. In addition to being well known and respected in Las Vegas and Henderson, Sue has designed residential and commercial spaces for clients large and small in Park City, Utah, Seattle, Washington, and Zurich, Switzerland.
Website: statementofstylehome.com
Laura Fullow Designs
About: Laura Fullow is a Las Vegas-based award-winning designer whose passion is to bring her client's vision to life. With over a decade of experience in design and professional party planning, she has a creative eye for awe-inspiring spaces, events, and experiences.
Laura's mission is to create spaces that reflect her client's wants and needs.  Her designs are one of a kind that keeps the client's vision a priority. Experienced in all disciplines of design, Laura can accomplish any style requested. As a former Zappos Fungineer, Laura is detail-oriented, client-focused, budget-conscious with a flexible and fun work ethic.
Website: laurafullowdesigns.com
Diane Cabral interiors
About: Diane Cabral is the Founder, CEO and lead designer of Diane Cabral Interiors, Inc. A Registered Designer with the Nevada Architectural Board, and a Las Vegas resident for over 45 years, she has over 15 years of previous experience in general contracting, as Administrative Manager and Registered Interior Designer. After completing her schooling, she entered the Interior Design field in 1993 and opened her own design firm in 1998.
Over the years, designing has taken Diane throughout the southwest designing everything from residences, to vacation homes, from professional offices to medical facilities and veterinary clinics, and from banks to boats. Her many years of community involvement have included donated design services and items too numerous organizations. Diane is a past president of The Summerlin Rotary Club, and past Vice President of Interior Design Society, and is active in the American Society of Interior Designers.
Website: dianecabralinteriors.com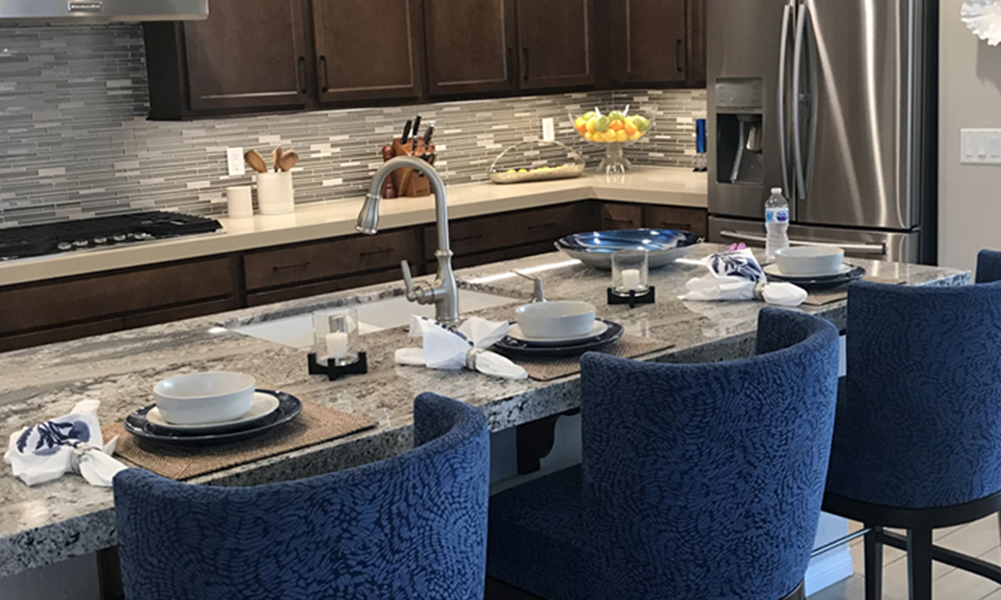 Metrospace Design
about: Metrospace Design Group, Inc. was founded in South Lake Tahoe, California in April 1984. Through the years the designers at Metrospace have completed hundreds of residential, commercial, government, and model home projects.  Our headquarters are currently located in Las Vegas, Nevada, where proximity to the new and exciting World Market Center allows us access to the latest furnishings.
Website: metrospacedesigngroup.com
Joanne Lucia interiors
About: As a business professional for over 45 years, her relationships with vendors and clients extends from Las Vegas, throughout Southern California, and across the United States. Her excellent reputation has brought many referrals and repeat customers. Joanne specializes in high-end custom residential and is known for her "easy to work with nature".  She is versatile in every design concept and can create custom styles based on the desires of her clients.
Website: www.joannelucia.com
House of design
About: Your visions turned into awe-inspiring interiors…
Being creative while infusing a bit of uniqueness is what our design firm is all about. We believe interiors should capture the essence of art and personality while challenging industry standards and enhancing the personality of each client. We believe your home should be an expression of you, your family, and your lifestyle.
Decorating Den Interiors by Tanya kash
About: Since 1969 Decorating Den Interiors has been making the world more beautiful one room at a time throughout the U.S. and Canada. Each of our Decorating Den Interiors businesses is an individually owned and operated franchise. There is a good chance there is one close to you; but if not, perhaps you would like to be part of our exciting company. We specialize in one thing…beautiful decorating! Whether you enjoy surrounding yourself with time-honored traditional design or inspired, modern, cutting edge couture; it's our ultimate goal to design spaces that reflect your taste and lifestyle. Whether your project involves a living room, family room, dining room, bedroom or office we have the products and ideas to suit your every need. We pride ourselves on working collaboratively with our clients to find the perfect products that satisfy their design style and budget.
Website: tkash.decoratingden.com
Linda Allen interiors
About: Linda Allen is a visionary interior and lighting designer; most respected for her thoughtfully detailed custom interiors and modern sense of nostalgia that create a personal design philosophy for her clients. Layering light, texture, and materials, Linda creates spaces that tell a story, enticing the senses and emotions. Drawing on her passion for design and lighting, Linda embarked on a challenge to create wireless lighting that was elegant yet multifunctional; to expand the possibilities of creating instant Living Rooms, Anywhere. Thus, her patented Live. Anywhere. The collection was born; the first Luxury Outdoor Wireless table and floor lamps to compliment Fine Living Furniture. Linda Allen earned her B.A. in Interior and Environmental Design with a focus on lighting. She first apprenticed with Award-winning architectural lighting design firms before diving into the world of interiors. Linda gained insight that the power of lighting can shape and inspire; further enhancing the experience of being immersed in a well-designed environment.
Website: lindaallendesigns.com
J Johnson Unlimited
About: J Johnson Unlimited LLC is the Las Vegas Valley's premier firm for Products, Design, Fabrication, and Installation. For nearly 10 years, J Johnson has put his design expertise and knowledge to the test in some of Las Vegas' hardest-to-design-for spaces, including for The House of Blues, Pardee Homes, among others. Our in-house team does all the work themselves to ensure the job is done correctly, safely and beautifully, because your home and places of peace deserve the best that Las Vegas has to offer.
Website: www.jjohnsonunlimited.com