Top Interior Designers in Reno
Reno, the largest city in Washoe county, the city is located just 22 miles from Lake Tahoe that is known to be the biggest little city in the world. Reno is full of culture, from outdoor traveling and hiking to museums of art, music, and design. It sounds like a/1 fabulous place to travel and visit.
We have chosen here our top picks for interior designers in Reno, Let's dive in and enjoy the read.
Cheryl Chenault Interiors
About: Professional Interior Design Firm specializing in new construction, interior design planning and furnishings in a variety of aesthetic styles. Licensed by the Nevada State Board of Architecture, Interior Design & Residential Design with twenty years of experience & national recognition.
Website: cherylchenault.houzz.com
Aspen leaf interiors
About: We design environments that make people want to stay. We understand that your environment is a reflection of your culture. Our design curation transforms spaces into tailored settings where people feel invigorated, inspired, and engaged with their surroundings. Our design team is lead by a Master in Interior Architecture acclaimed for designing luxury spaces throughout the Lake Tahoe Resort Areas and San Francisco Bay Area since 2004. Our resources are expansive, allowing us the freedom to curate rooms that are exquisitely tailored to each thoughtful environment. In our process, we produce virtual renderings of our ideas to provide you with peace of mind that your objective and requirements are understood. Our communication process with suppliers ensures that the end result is exactly what you desire.
Website: www.aspenleafinteriors.com
Design choices- decorating den
About: At Design Choices – Decorating Den Interiors, we specialize in one thing… beautiful decorating! Whether you enjoy surrounding yourself with time-honored traditional design or inspired, modern, cutting edge couture; it's our ultimate goal to design spaces that reflect your taste and lifestyle. Whether your project involves a living room, family room, dining room, bedroom or office we have the products and ideas to suit your every need. We pride ourselves on working collaboratively with our clients to find the perfect products that satisfy their design style and budget.
Website: rzimron.decoratingden.com
Turn key decor
About: Erica's adventure into design started 15 years ago when she took a leap of faith and left her social services/psychology career and fully embraced working in the interior design field. Initially, honing her skills in visual merchandising at small boutique shops to large furniture and housewares giants. Erica transitioned to model home design for a prestigious Southern California firm and ultimately found her niche in residential interior design. She has an innate aptitude for the application of color, pattern, and texture and especially enjoys designing kitchens and bathrooms. Erica also has extensive knowledge and experience in window treatments (She's a Certified Hunter Douglas Designer) and soft furnishing design. Personally, she enjoys wine tasting, entertaining, cooking, listening to music, and traveling.
Talie Jane interiors
About: I started Talie Jane Interiors in 2009 and have since worked to create comfortable, luxurious and sophisticated environments for my clients. Beginning in Chicago and moving to Lake Tahoe, our firm understands various design styles and mixes and matches according to the tastes and preferences of our clients. We have several simple beliefs, which affect everything we do. We believe in listening to and understanding our clients. We believe in an analytical AND creative approach to design challenges. We believe that each space should tell a story in an artistic and beautiful way. We believe in delivering on time and under budget. We believe in long-lasting client relationships.
Website: taliejaneinteriors.com
Alejandra Bernardez interiors
About: After four years of studies I graduated with my bachelor's degree in Interior Design and was ready for all the adventures my chosen career had in store for me. In 2007 I moved to the United States and joined the Cheryl Chenault Interiors team. Cheryl became my friend, mentor and the one who taught me how to be a successful entrepreneur. I believe in generosity and that charity creates positive changes in people's lives. I have been involved in my community by volunteering at the Nevada Museum of Art, Rotaract Club of Reno, Engineers without Borders and currently by teaching Art at Jessie Beck Elementary.
Website: www.alejandrabernardez.com
Kirsten Elizabeth interiors
About: Kristen Elizabeth Design is a boutique interior design studio. We see design as a composition – a carefully curated and balanced creation that stirs life, emotion, and mood. Our goal is to evoke happiness, sophistication, and love into your living environment. Our style vision integrates classical design elements balanced with bold and unexpected collections. Kristen Elizabeth believes in a true partnership approach to projects. We listen to you. Together, we weave a cohesive and original design that reflects and achieves your dream.
Website: www.kristenelizabethdesign.com
KSA Interior Design
About: Our company is run by a third-generation Nevadan and located in Fernley Nevada. We focus on consultations and design services in rural northern Nevada.  After working with several interior design companies over the last 2 decades our lead designer, Katherine Pellett, started her own design team. Our team is here to assist you in creating your dream space. We specialize in cabinet and countertop installations and remodels. We have excellent business relationships with established cabinetry and countertop companies. Our scope of work ranges from small remodels to consulting with your architect on new construction projects.  Our objective is to take the stress out of the home design process for our clients.
Website: www.ksadesigns.com
Tower design interiors
About: Our philosophy is that the design you live with shapes your experience of the world; our interiors are engineered to produce specific experiences via their aesthetics and their creative potential. Functionality is studied and executed both for lifestyle and human potential. The spaces we create are meant to transport you to a future that has elements of presence, time, place, state of mind, sense of desired self and community. Our team of talented designers knows that design determines the future, and we use the power of design to produce transformation in every aspect of life. We help our clients to define and to achieve their highest aspirations—from increased love and productivity to well-being in an office or establishment, to creating a calm retreat-like setting at home.
Website: towerdesign.com
Bold- life. style. design.
About: Let us show you how to take action & make BOLD moves in your life. Together we create a plan & implement it. We take a holistic approach to making changes, looking at all areas of your life: HOME decor, personal STYLE, your approach to ORGANIZATION, special EVENTS, and unique ADVENTURES.
Website: www.yourboldstyle.com
Saint Pierre interiors
About: As a successful business owner since the age of 24, Erin has the essential skill sets needed to beautifully design and manage large projects. She demonstrates creativity, foresight, and maturity in her design judgment and problem-solving capabilities. She thrives on creating interior living environments that enhance the lives of others and providing her clients with a great sense of pride and comfort in their living space. Since moving to California, she has not only embraced the opportunity to create inspired, purposeful spaces, but also loves ripping around in the Sierra's, on the coast, in the desert, or sipping yummy wine in wine country.
Website: saintpierreinteriors.com
Carol Faccineti interiors
About: Carol established her interior design practice over 20 years ago.  The firm has worked in many residential and commercial projects, big and small, all over the west coast.  The practice has added specialty services like LEED sustainable design and a division specially dedicated to the practice of aging services and "Universal Design"  Regardless of the market area or specialty, the ultimate goal is to create a high-quality living and working spaces that are comfortable, stylish, appropriate and functional.
Website: faccinettidesign.com
Scott Corridan
About: The team at Scott Corridan Design represents over 80 years of design, management and construction experience. With particular expertise in design mastery, contract fulfillment, budget development and control, and project management, Scott Corridan leads a team of inspired and passionate design and management professionals. Together, we work to fulfill projects that come in on budget, on time and within the parameters of contractual understanding.
Website: www.scottcorridan.net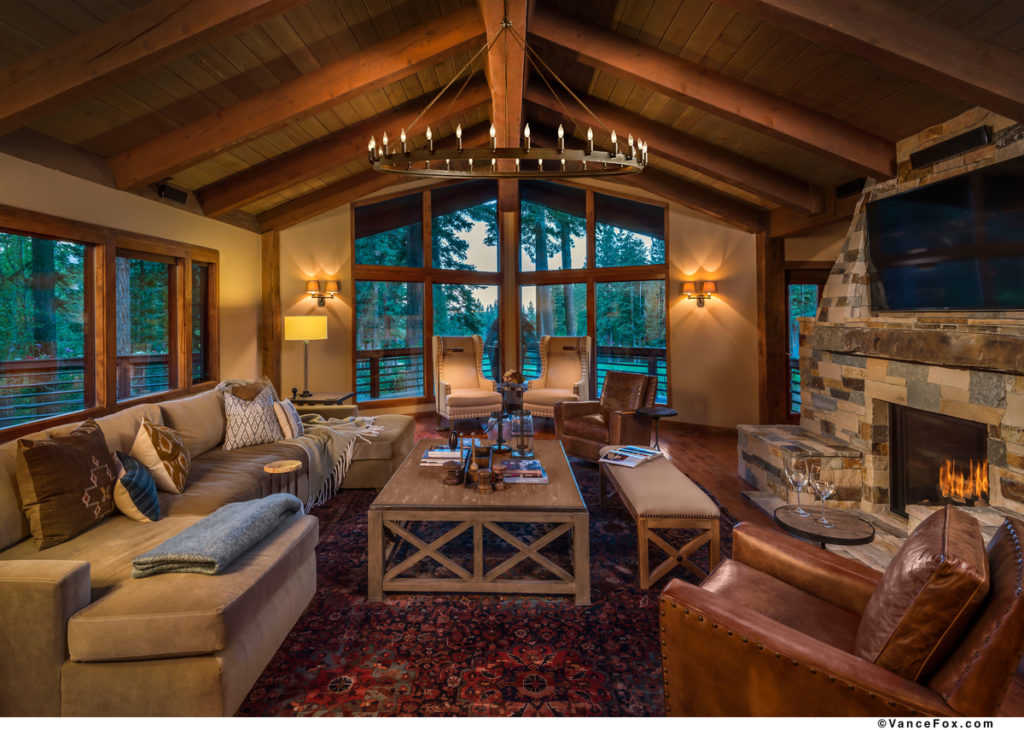 Timeless interiors
About: We provide Fine Finish Carpentry to General Contractors, Designers, and Owners. Exterior and Interior Residential Construction and Specification Details, Lighting Design, Furnishings, Accessories and Window Covering Sales. This is a place to call your home away from home. Here, you will enjoy deep discounts on furniture, window coverings, rugs, and lighting. We provide business support; quick quotes; order processing and preparation; tracking, inspecting and receiving your orders; we will handle the damage claims and more! We freshen our showroom every quarter and offer extra deep discounts on the products to be replaced with new.
Website: 01300212.houzz.com
Emily Esposito interiors
About: Principal interior designer, Emily Esposito, has about a decade of experience in the interior design industry from Los Angeles, Seattle, Hawaii, Nevada to Lake Tahoe, California. Many of her projects are located in the prestigious gated communities of Martis Camp, Lahontan, Schaffer's Mill and Kukuiula. From her start in interior design in Los Angeles, she gained valuable experience in high-end residential, commercial, hospitality, medical offices, home staging, furniture design, sustainable and historic preservation design. Emily has a passion for furniture design and has custom-designed numerous pieces for her clients; dining tables, credenzas, beds, nightstands, bookcases, media cabinets and more.
Website: www.eespositointeriors.com
A L designs
About: We specialize in interior space planning for new and remodel construction projects, kitchen and bath design including lighting, electrical, plumbing and materials. Residential Interior Design space planning, remodel and design. Interior Specifications to include kitchen, bath and home design, cabinet, electrical, plumbing and hardware selection, interior and exterior material and finishes. Period Restoration and Design.