The Top 35 DIY Blogs to Follow in 2019
Looking for some DIY inspiration? Perhaps you're feeling creative, but you're missing your motivation mojo?
Well, we've compiled a list of the top 20 DIY blogs to follow this year. Blogs that are filled with tips and ideas, how-to videos and endless incentives for all that homely fix-ups you've been meaning to get around to.
Affordable, fun and super inspirational, check them out:
1. Addicted 2 Decorating
This awesome blog brings you great affordable decorating ideas, do-it-yourself (DIY) projects, and room design inspiration, focusing on budget-friendly ideas that homeowners can accomplish themselves.
Check them out here!
2. Young House Love
On this amazing blog, you'll find almost 3,000 free DIY & decorating projects and updates, from painting and home improvement to crafting, organizing, furniture makeovers, and more!
3. Ana White Woodworking Projects
Looking to save some money but really want to make some changes to your home? Look no further!
Save up to 90% and build your own home furniture. 10,000 amazing free DIY Projects, plans, and tutorials, with about 4 posts a week. Dream!
4. Remodelaholic
5. The Country Chic Cottage
We're all about DIY home decor on a budget, so this blog was made for us!
Follow Angie as she crafts, remodels, and knocks off the latest trends! Check out all the tutorials so you can do it yourself in your home.
6. The Home Depot Blog
7. The Inspired Room
8. Vintage Revivals
9. Centsational Style
Adventure is our middle name, and Kate brings out the awesome creativity in us!
We're talking DIY, design, interior decorating, and home improvement, plus more. Check it out.
10. Thrifty Decor Chick
Thrifty Decor Chick is a blog about frugal DIY, decor and design for the home.
You'll find tons of posts about inexpensive decorating ideas, helpful household tips, trim work tutorials and DIY projects.
11. Pretty Handy Girl
Sometimes all you need is a little motivation to get that creative DIY project started, and that's exactly what Pretty Handy Girl does for us!
Build it, fix it, do it yourself…the options are endless with empowering projects for everyone.
12. Today's Homeowner
Danny Lipford's DIY and home improvement blog is definitely one to bookmark.
With some seasonal focus and how-to videos, we just can't get enough of the veteran remodeling contractor!
13. Curbly
Curbly is a DIY design community for people who love where they live.
Everyone should have a happy, beautiful home. With the right tools and know-how, every person can create a place that fits their personality. Curbly helps you bring out the best in your home.
14. Kaleidoscope Living
A blog about thrifty renovations, simple crafts and happy household tips, Designer Trapped is another must-follow!
From design tips to DIY tutorials, affordable interior design and more, this blog is an amazing resource for any DIY lover.
15. The Organized Dream
Kate does an incredible job of creating DIY projects like the Dahlia Wreath and offers amazing organizational DIY tutorials. She even manages an Etsy store where she has a bunch of really cute stuff designed.
16. Apartment Therapy
Welcome to one of the best lifestyle and interior design community sharing design lessons, DIY how-tos, shopping guides and expert advice for creating a happy, beautiful home.
Have fun!
17. In My Own Style
Looking for some thrifty DIY decorating projects with tutorials? You found 'em!
Tips and Tricks that will make decorating your home quick, easy, and in style
18. Confessions of a Serial DIYer
Christy manages an incredible blog here, she has one of the most inspiring DIY projects and her secret superpower is transforming thrift items into masterpieces. Check out her blog when you desperately need some inspiration.
19. Half Full
With daily inspiration, Half Full is Kirkland's official blog, focusing on style and value.
Find valuable resources for interior design, gift ideas and home inspiration.
20. Freshome
Freshome is the go-to destination for those passionate about design, architecture, and creativity in the home.
Interior design ideas, home decorating photos and pictures, home design, and contemporary world architecture new for your inspiration.
21. Emily Henderson
Emily Henderson is a host with HGTV, best selling author and stylist, with a strong commitment to vintage inspired approachable home style for everyone.
A design/style LA-based company specializing in mixing eclectic styles on moderate budgets, Emily Henderson blog about their design and style adventures. 
22. DIY Doctor
Browse some free DIY and home improvement how-to advice, help, tips, and information for everyone including renovation help and advice on the DIY Doctor.
In their own words:
We're all about helping people do DIY and home improvement projects. Whether you want to do it yourself or get professional help we are here to help and give you the confidence to make the changes you have dreamed of, no matter your level of experience, ambition or skill!
22. Create / Enjoy
This is Suzannah,  and she is a serious DIYer. She does these incredible DIY fixer upper house renovations, sewing and crafty projects, real food recipes, and de-stressing goals. She's also a recovering former vegan and vegetarian, now healing with a nutrient-dense mostly Paleo diet, and love at-home CrossFit and yoga workouts.
Make sure to sign up to newsletters and stay updated with all these blogs for only the best in DIY, design and decor news and tips 😍
23. Artsy Chicks Rule
Nancy is an east coast girl who loves to find and re-invent old treasures, decorate and design rooms without spending a fortune and has these incredible thrift store makeovers.
24. Almost Practical
This is a great blog run by Neena who was a CPA that became a professional organizer and blogger. She is even a former member of NAPO (National Association of Professional Organizers), they are so organized they made an organization! (pun intended). She has some great tips on her site about productivity, recipes, and home organizational tips (along with DIY projects of course).
25. Duct Tape and Denim
This awesome blog is run by Ann who is a stay at home mom that started selling books on eBay. Then she moved on to crafts, and finally, she started blogging. Now she sells crafting supplies on Etsy and Shopify and is making a killing. Check out her blog!
26. Rocky Mountain Bliss
This great blog is run by Annie, a super-talented police wife who has some of the most amazing DIY projects that we have ever seen.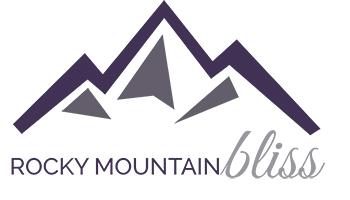 27. Sweet Silly Sara
The name of this blog really fits. Sara shares her stories and DIY projects in a very quirky and fun way. She works with brands and creates craft projects with their products.
28. Fox Hollow Cottage
Shannon is a regular, everyday-girl who creates and decorates on an everyday-girl budget. She has some incredible projects that are affordable and inspiring.
29. Mom in Music City
Sabine is a single mom that does everything herself! She literally put her own flooring in and every single project she does, it's all her. This woman is incredible!
30. Good Life Eats
Katie is the author of this incredible blog. If you think of any DIY project – she's done it. From salt dough ornaments to a DIY homemade fabric softener to making her own oils. Katie has done it all.
31. Thrift Diving
Serena is incredibly hand. She has really amazing in-depth tutorials of anything from making wooden crafts to painting to organizing your tools.
32. Sarah Sofia Productions
Sarah makes DIY projects for events and the combination is amazing. We especially loved this project she did where she creates these incredible pumpkin carvings.
33. Goat and Lulu
For those who are wondering if this author has a goat the answer is we still don't know. What we do know is that her name is Amanda she is raising 3 adorable kids and makes incredible homemade elderberry syrup. Yum!
34. Catch My Party
This the greatest collection of DIY party projects. Unicorn stockings anyone? This blog is absolutely stunning.
35. Down Redbud Drive
Sammie grew up on a little farm and passes that experience on in her amazing DIY posts. She's also an avid traveler, pet lover, and passionate reader. Her posts will wow you through and through!
We hope that you enjoyed our roundup of the top DIY bloggers. Definitely check out our top sewing bloggers list and our amazing DIY guide to Minimalism Design and don't forget to comment and/or ask any questions you may have below! =)