How This Mom of 5 Built Her Own Home [Interview]
Some bloggers just have everything right. Their site design looks amazing, their projects are super interesting, their pictures are all on point. And it's such a pleasure reading their posts! This is what we felt when we saw the Bless This Mess blog. In this interview, Melissa tells us about her favorite projects, how she built her own home, and how she surprised her daughter with a brand new room (new furniture and everything) on her birthday.
1. How many years have you been blogging?
I've been blogging for 10 years! I've been at it for a long time. I started on a family blog in 2009 and would post recipes some there. I moved to a more business platform and Bless this Mess in 2012.
2. What is your favorite mom-blog project that you've ever done?
One year we got a whole bedroom ready for my then 7-year old daughter. She had no idea. The night before her birthday we moved her into her new room so that she woke up there. It was really fun to do and share. She still talks about it years later.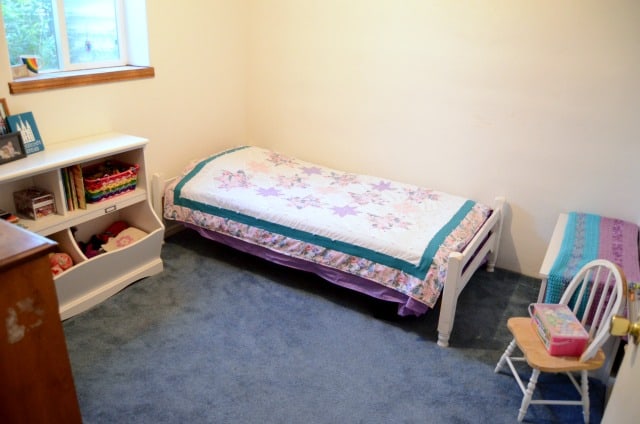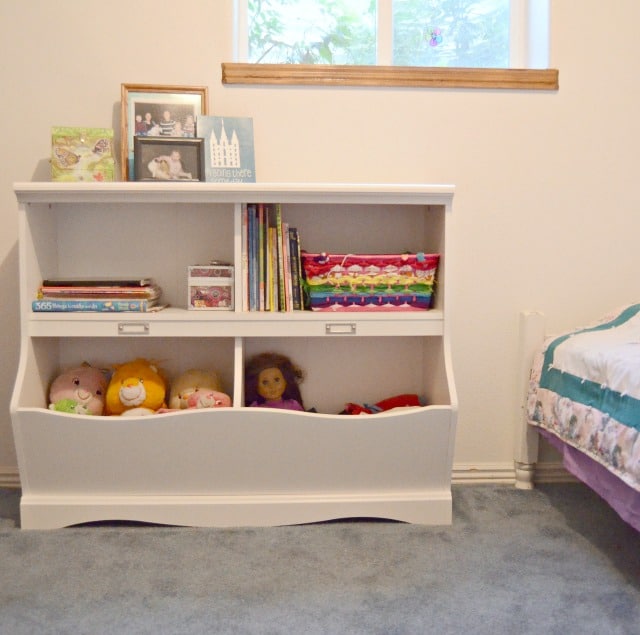 3. Which project are you most proud of? 
Surviving building or house. We didn't just contract out our house, we spent 3 years building it with our own hands. It was the hardest most rewarding thing I've ever done.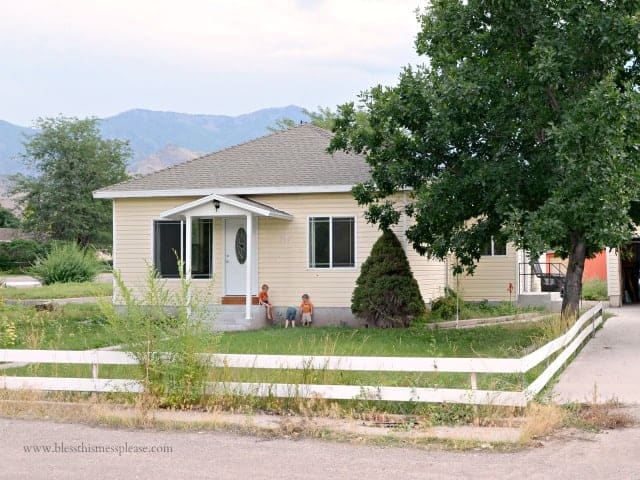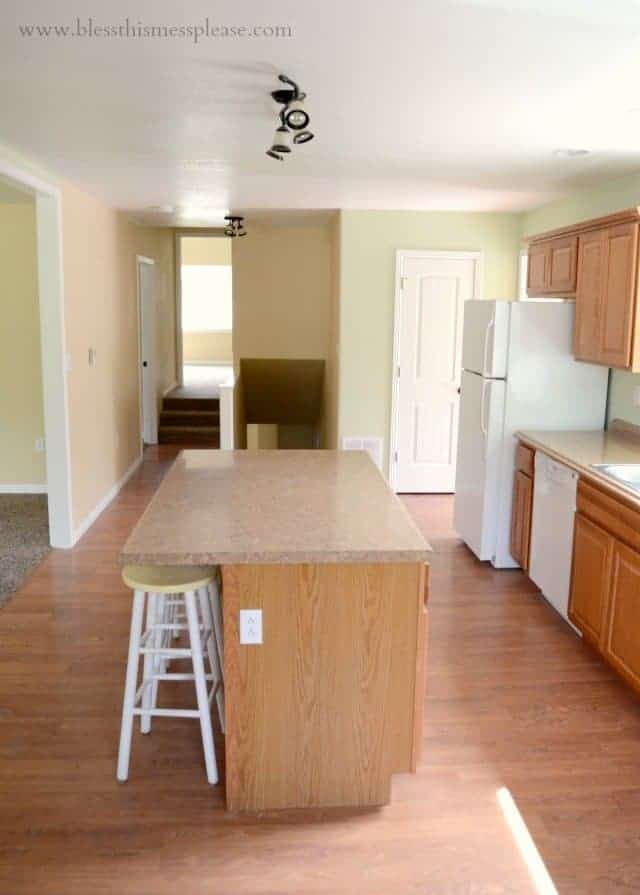 4. What are some of your favorite activities during the day?
I'm an expert tea party guest, can make a mean spread from play-dough, and I love to hike or play at the river. I have 5 kids so I'm pretty good at being a fun mom.
5. What kind of lighting do you have set up in your home for your little ones?
We have lots of can lighting with dimmers. That way we can have it light and bright or turn things down in the evening. 
6. What is the greatest tip that you could give to other moms? 
Everything in a phase, the good with the bad. Enjoy the good because things grow and change. Don't sweat the bad they'll grow out of it and move on with that too. It's ok to take one day at a time.
7. What is the hardest thing about blogging and being a mom? 
Knowing how much and what to share when it comes to family stuff. It's one thing to share a recipe or the house building process but I'm really protective of my kids online. I love to be open and available but I've always had to create boundaries in my life.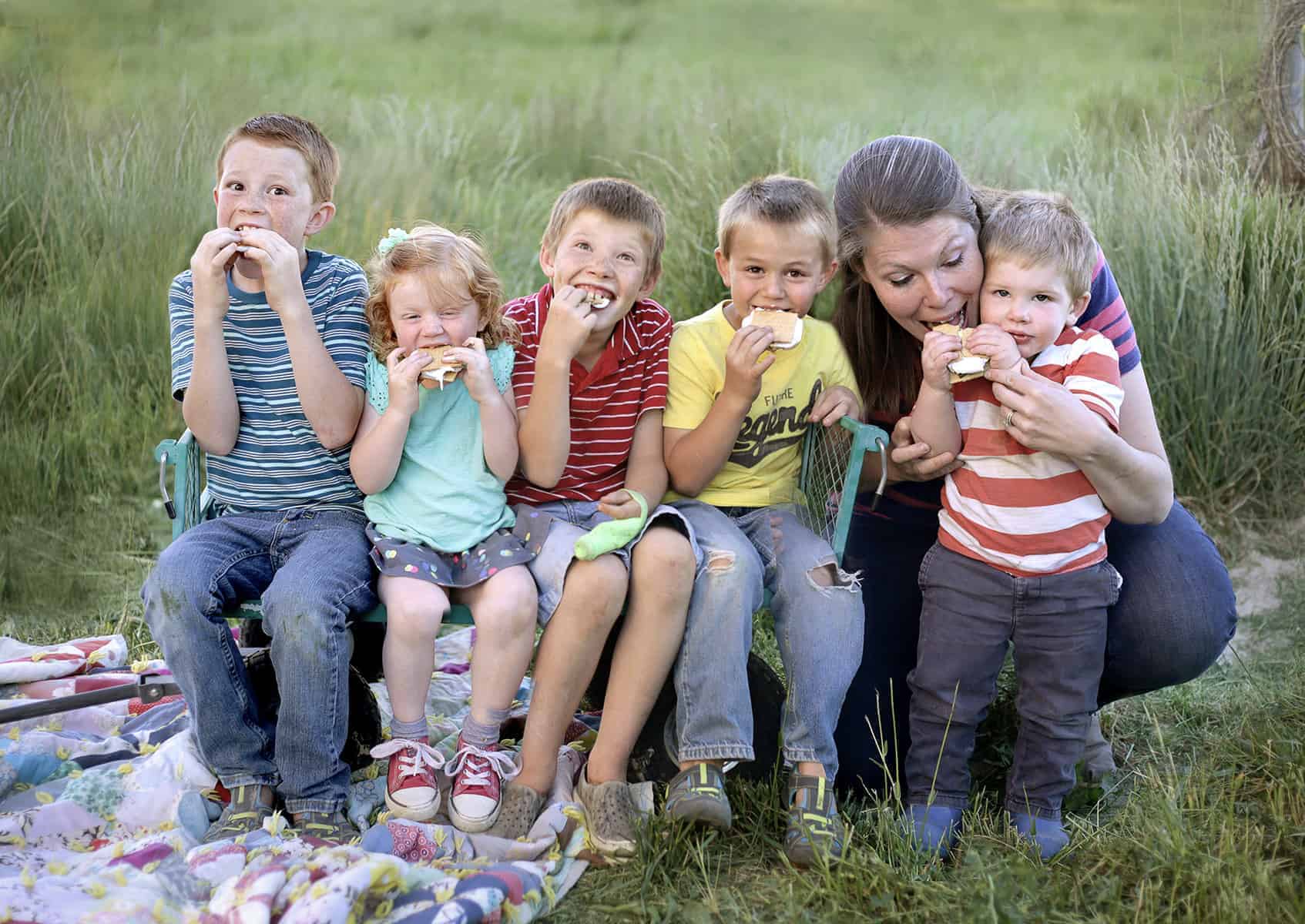 8. What advice can you give our mommy readers?
Print off your pictures, have photo books down where you kids can touch them and play with them and look at them, and tell your children's pasts like stories. Human brains tend to remember the negative, it's how our brains are wired. I think it's worth the time to make sure your kids can see all of the positive things you did together. 
9. You are a mom and an established blogger. If you had to do it all over again, what would you do differently?
I'd 100% do what I did again. This is the best accidental career I never knew existed. If I were to go back, I'd hire help more quickly. I don't have enough hours in the day to "do it all" and I really saw growth in my business when I brought on help. Plus, it's super fun to support other entrepreneurs in their business too.
Interested in more interesting mommy and me blogger interviews? Check out this awesome post from Rebecca about her favorite projects and this interview from Ginger about how she does DIY projects with the whole family.