Brightech's Top Sewing Bloggers
One of the most hidden gems in the hobby world is sewing. Do you remember what our grandmothers used to do? One of the most beloved activities was to sit in the living room around their grandchildren and sow or crochet something nice for them. That's what my grandmother did. It's no wonder that the art of sewing is coming back and spreading rapidly across the country. Here at Brightech, we discovered that a lot of our magnifier lamps lovers are using our lamps for sewing, knitting, and crocheting. So we wanted to share with you the Brightech's Top Sewing Bloggers so that you could catch that sewing bug too! =)
Here they are:
About: Wendy is an incredible blogger that not only does sewing projects but also does a lot of DIY decor projects. She has some really incredible videos like the one where she shows how to use $1 fabric and make it look expensive (here) and these incredible thrift flip she does, this one is really cool.
About: Wendi is one of the coolest sewers out there. She makes these incredible children's toys and even sells patterns of various shapes and sizes in her online store. Her blog provides really practical tools and tips and she has hundreds of lessons on sewing, embroidery, crochet and working with felt.
About: Vicky has an incredible blog that has the perfect blend of upcycling, craft, and sewing posts. We really liked the one she did on how to make a DIY beach cover-up dress. She has an entire section on what to do with old jeans, and some of these posts are really creative where she makes anything from a DIY laptop case to denim oven gloves.
About: The Crafty Mummy is a great blog for people that want to learn how to use yarn to make really cool colorful stuff. Tonya has a really engaging style of teaching where she even teaches you how to draw your own geometric designs and then print them. One of our favorite projects that she did is about sewing laptop cases. What a terrific idea!
About: On top of being one of the best sewing bloggers that we have ever seen, Tina also has a really cool quirky personality. One of her fortes is making softies that are so cute and so unique. She also has a store where she sells all kinds of sewing patterns for kids' toys. If you've been thinking of what to make for your child, check out her site. You're going to find some inspiring creations that your kids will absolutely love.
About: Tami started as an owner of a children's clothing boutique for ten years and then actually started offering her own original designs on her blog. So she brings that incredible perspective of owning her own business into her posts and tutorials. She also runs classes and retreats as well. It's really refreshing to see someone take their passion to the next level. Check out her posts!
About: Stephanie has some of the best sewing tutorials that we have ever seen. She is one of those bloggers that goes in depths and really posts 10-20 for each tutorial showing all the tools, techniques, and hacks of working with your pattern. She also has these longer posts called Idea Roundups where she showcases some of the best patterns and products available on the market.
Shannon and Tiffany from CKC Patterns
About: This is a really neat blog that started off as a children's boutique and quickly grew to 12 full-time staff members and 300 PDF patterns! And they grew to includes not only children's patterns but also patterns for dolls, tweens, women, and women's plus sizes. They have 48k fans on Facebook and over 5 million pageviews!
About: This special blog is one of the most comprehensive blogs out there that teach how to sew dolls. Sarah has an incredible YouTube channel (here) with some really great videos. For those that think that making dolls is a piece of cake, wait until you see her videos! It's kind an involved process but totally doable and it's an inspiration to see her teach it.
About: Create Sew is a blog that is focused on sewing classes. Rebecca offers classes for adults and children of all levels and abilities as well as private classes. She has some very specific and helpful blog posts will teach you everything you need to know about sewing.
About: Rebecca has a really cool blog where she teaches people how to quilt. She uses really bright colors and has even published two books: Modern Rainbow and Modern Triangle Quilts. She has been has won several competitions and has been featured at QuiltCon.
About: Peter is our first male blogger on this list! Woohoo! Ya'll know that men can sew too! Anyways, Peter is from New York and started sewing back in 2009. Today he makes his own clothing using vintage sewing machines and vintage patterns and his blog is warm, whimsical, and oh so bald.
About: Melissa has a really great blog where she has everything from tutorials to free patterns to even the description of the camera that she uses. She is also one of the designers at Riley Blake. She does everything herself from designing to writing to of course sewing. All of her tutorials are great but we especially love this incredible neckline tutorial (image below).
Meagan from M-Sew
About: Meagan started M-Sew back in 2013 as a fashion brand that seeks to create comfortable yet stylish designs. And these clothes are not simple, they are hand screen-printed. Or in Meagan's words: "island vibes with an urban twist". What's really unique about this sewing blogger is that she created her own shoes! Check them out – here.
About: Mayra is not only a sewing blogger but also an avid traveler. She has both a sewing shop and a pattern shop. One of our favorite projects that she did is the Vampire Cape Pattern which can be found here. It is so creative she even made one for her dog!
About: Loran has been sewing all her life, she even remembers how her mom and grandma made clothes for her when she was little. She started her blog in 2013 and has been a runner up in Simplicity's Star Sewist competition. She runs incredible workshops that you can find here.
About: My current passion is designing CREATIVE knit tops, with a strong focus on up-cycle sewing. Locally, I head up our Jackson Sewing Guild and lead local charitable sewing for Days for Girls
What I love most about my business is teaching and sharing the designs and the techniques I've developed – to ALL ages! Subscribe to my Blog and You-Tube Channel for how-to tutorials and inspiration. My website's mission is to offer related and hard-to-find sewing products with exceptional personal service.
About: Ryland Peters & Small and CICO Books is an independent, illustrated publisher creating beautifully produced books in the areas of interior design, food and drink, craft, mindfulness and spirituality, health, humor, and pop culture. We also produce delightful gifts and stationery, as well as a cracking range of books for kids!
We work with a huge range of talented authors, photographers and illustrators to ensure each of our books is individual, bespoke and unique. Our titles are packed full of beautiful images and produced to the highest standards, created with the aim of bringing pleasure, information and inspiration to our readers.
About: Hi everyone, I'm Katie Skoog and I'm Becca Plymale. We are the designers behind the Simple Life Pattern Company. We design high-quality digital PDF sewing patterns for babies, girls, and women.
Katie resides in North Dakota with her husband and 4 young daughters. Katie started Simple Life Pattern Company in 2015. Her passions are designing sewing patterns, quilting and anything with arts and crafts. She just debuted her first fabric collection for Art Gallery Fabrics, which was a dream come true for her. If she is not in her sewing studio, you can find her camping with her family, renovating their house or running around with her girls.
About: Since its launch in 2008 Sew In Brighton sewing school's range of courses, workshops & classes have helped hundreds of people go from absolute beginner to confident & creative stitcher – making & altering their own (& family's) clothes & soft furnishings, meeting like-minded locals & finding a wonderful way to relax
About: Riley Blake Designs is a family-owned fabric manufacturer based in Alpine, Utah. nearly a decade ago, Riley Blake Designs was born to provide high-quality fabrics to inspire and delight quilters, sewists, and makers. We partner with local and international artists to design fabric lines with vintage sensibilities and a happy attitude. Our beautiful must-be-felt-to-be-believed prints and solids reflect a contemporary feel for color, resulting in versatile fabrics for quilting, apparel, crafting, or home decor.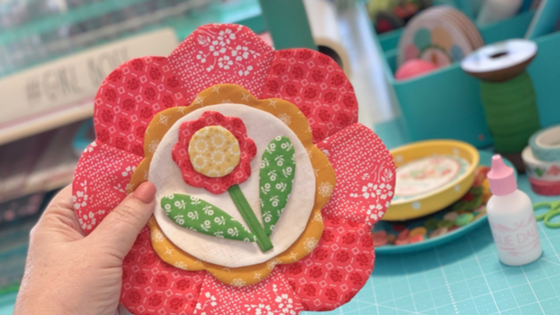 About: The HowJoyful blog is a place for creatives to not only find inspiration or try new techniques but also learn how to make a living as a creative blogger or/and artist.
As an artist/blogger myself I've struggled with the best way to earn money and find family/kids balance. So I want to share my experiences, failures, and successes so hopefully, you can learn from them and avoid my mistakes, save you time and INSPIRE YOU to go after your creative goals!
About: I'm Jesy Anderson, Owner/Creator of Needle, Ink and Thread and Former Co-Owner of Sew Dayton, a small fabric and sewing studio located in the Oregon District of Downtown Dayton, Ohio.  Sew Dayton was open from Sept 14, 2012 – August 16, 2016. The doors ended up closing and using what I learned after four years in business; I opened Needle, Ink and Thread. I am now focusing on teaching, alterations and some custom work.
About: Jenny Ambrose is the owner/founder of The Makehouse.  She first founded her own eco-fashion and lingerie label over years ago in the United Kingdom where she lived for more than a decade. Jenny returned to Canada in 2011 and opened The Makehouse in September 2012. She has over 15 years of experience in the fashion industry including design, tailoring, manufacturing, wholesale, and retail.  Her portfolio also includes fashion shows, photo-shoots, teaching /mentoring and marketing / PR. Jenny grew up in the heart of Saskatchewan watching her mother cut and sew everything from garments to home furnishings.  Her inspirations have always come from past decades focusing mainly on the 1920′s to 1960′s including fashion, interiors, cars, lingerie and of course music!  The 1980 newspaper clipping below shows Jenny helping her mother Jeannette with a sewing project when she was just 2 years old!
About: My name is MammaNene.. well, in fact, my name is Irene! Who am I? Great question… let me introduce you myself:
I am a Mother. I am a Sewer. I am a Blogger. I am an Indie Designer. I am a re-fashionista. I love to swim. I mostly eat Primal
This is my little corner of the web, where I love to connect with you (yes… You!) and chat about anything sewing: new and old tricks, basic techniques and PDF sewing patterns! These last ones are my real passion: I think they can satisfy my urge of sewing, any day, anytime, 2 am?
About: This is my little place where I get to indulge in all the things that make me happy, including spending time with my boy Rod (the dog) – it's always great to hear from anyone reading my posts, so don't be shy!
About: I began 6 years ago when I was pregnant with my second boy. My first motivation was finding a professional sewer to create some clothes I drew. She told me that I should learn sewing and modeling instead. And that was the beginning of a love story with sewing!
I created my own brand Maison Fauve (formerly Dessine Moi un patron) 4 years ago, and it is so nice to imagine and propose my own designs! The thing I found most tedious and now I like and be proud of is setting sleeves. It is not so hard but yet absolutely fundamental. And I found a really nice tip to sew bound pockets, easier than the traditional one and with better results!
About: Hey, I'm Elizabeth. I'm a Mom to 4, and wife to one awesome guy. We live in Colorado in view of the majestic Rockies. We love nerdy hardcore board games and all things baseball.
I'm always looking to extend my skills, challenge my abilities and probably throw some dye at it. There's a lot of dye I throw at my clothes! Check out my ice dyeing tutorial if you think I exaggerate for the sake of an about page.
About: By Hand London is an independent sewing pattern label, set up and run by us – Charlotte, Victoria and Elisalex (L-R) – a trio of 20 & 30-somethings based in London and Amsterdam.
Creating sewing patterns inspired by and named after the stylish ladies we know and admire, the designs themselves are an up-to-date take on classic silhouettes and so act as a canvas for your unique look. We celebrate making, individual style and creative women, designing for those who love to dress up, stand out and customise their own wardrobe.
We've also got a pretty active blog, where we show you how to hack up your old clothes, make something entirely new from scratch and some detailed sewalongs too.
About: We are a creative sewing studio based in the heart of Waterloo, London just a stone's throw away from the quirky shops and cafes of Lower Marsh and the buzzing Southbank. We offer small and friendly sewing courses and dressmaking classes as well as 1 to 1 tuition for different levels and abilities.
Whether you are a beginner who has never used a sewing machine before or an intermediate sewist who has tried their hand at a few sewing projects and wants to improve and further your sewing skills, here you will find a selection of sewing classes suitable for different abilities and preferences!
Whatever your level and whatever you wish to learn you are in the best possible hands! Our tutors are very experienced fashion industry and sewing professionals who love passing on their amazing skills.
About: The staff of Sew Steady® works together every day with one mission to pursue, one goal in mind—to improve and enhance your sewing experience. Sew Steady® was founded in the early 90s, and purchased by TipBar Inc. in 2009. The Sew Steady® product line consists of portable acrylic extension tables, cabinet inserts, and sewing accessories designed and customized to fit each individual sewing machine. That customization is what makes Sew Steady® so revolutionary. When you use a Sew Steady® product, you are using something crafted specifically for your machine, designed to elevate your creativity.
About: It all started with an impulsive promise back in 1983. When quilting teacher Roberta Horton told quilt-shop owner Carolie Hensley that she wanted to write a book on Amish quilts, but hadn't found a publisher yet, Carolie quickly said that she and her husband Tom would publish Roberta's book. The Hensleys launched C&T Publishing from their garage, with a catalog of exactly one book: Roberta Horton's An Amish Adventure.
About: I have been sewing for 40+ years. My mum taught me to sew on her old trusty treadle machine. It wasn't as fancy as today's machines but it got the job done! My favorite technique when making bags is turning through the zipper pocket. It gives the lining in the bag a much neater finish than the traditional way and is also much easier too!
The best tip I could give a beginner sewist is to choose beginner projects first and work your way up in the levels. Choosing a project that has advanced techniques before you are ready, is the quickest way to feel discouraged and toss your project in the corner. We don't want that!
About: My name is Candy Glendening and I love color! Specific colors! I become obsessed with one, and although these obsessions change over time, they are quite powerful and have driven me through this journey of learning as much about how to make a certain color as I possibly can (and I realize that my journey is never-ending).
I love seeing the hand of the maker in whatever art form I am experiencing: the texture of paint from Van Gough's hands, the sound of a live musical performance in a glorious symphony hall, the nooks and crannies found in a loaf of really good bread. Witnessing that the object of my focus was made one at a time, by a creator who cares about that creation is what makes my heart sing.
About: Owl & Drum is Tulsa's "one-stop-shop" for modern fabrics, quilting and sewing supplies, sewing classes and unique gifts.
Owl & Drum moved to Retro Den at 1216 S. Harvard Ave in January 2018 and is happy to be part of The Studios at Retro Den. There you will find a curated assortment of the latest fabrics and supplies in modern quilting and sewing.
About: Angie has been sewing for 43 years and has started designing her own sewing patterns about 7 years ago. She has since launched a beautiful athletic clothing company called Greenstyle Creations that has some incredible clothes on sale. Check it out!
About: Anastasia Chatzka is a Chicago-based fashion designer with over 20 years of sewing, pattern drafting, and design experience in addition to a BFA in Fashion Design. She has refined her skills over the years while working with renowned industry professionals, including Betsey Johnson and Anna Sui. Anastasia is also a brand ambassador for Husqvarna Viking sewing machines.
Anastasia's very first project was a pair of bell-bottoms that she made for herself when she couldn't find any in stores. That was all the way back in the '90s and since then, she has designed and sewn everything from bralettes and bikinis to ball gowns.
About: My Sewing Box is an online fabric & haberdashery business run by mother-daughter duo Amy and Angela Gilbert, based in Bournemouth. It all started with a hypothetical business plan for study, and a big love for all things fabric… and of course, growing up learning to sew ourselves!
With mum and two daughters all into sewing, the three of us running our sewing machine into the ground, we, of course, spent half our time running around to local fabric shops for supplies.
About: It all started in 1996, in response to students who wanted the same top-quality fabrics, elastics, and underwires that Beverly was using in her bra industry work. Throughout most of Canada and the USA, there simply wasn't anywhere to buy supplies. If you could manage to find a few elastics, they weren't the professional quality we were used to seeing in ready-to-wear. Professional instruction in this fascinating field was also little to non-existent.
This is when Beverly Johnson had a "brilliant" idea – she would seek out and supply top-quality supplies for the home sewist, independent custom bra-makers, and ready-to-wear manufacturers. Really – how hard could it be? She soon learned how difficult it truly was! Sourcing has been and continues to be a huge challenge, especially due to the closure of most domestic mills. Nonetheless, 20 titillating years later, we have our own retail store, wonderful classroom on-site, and a series of online Craftsy classes. We also have the privilege of teaching the elements of bra design, draft, fit, and construction, to students from all over the world.

About: I have three daughters who were the inspiration for me to start sewing, co-write a blog, and eventually venture into selling my own patterns. I still enjoy sewing for them and avoiding those big box stores for fast fashion when possible, but my sewing interests have also evolved to include more women's wear.
I started this business because I often heard people say that sewing was too confusing or difficult when they would follow traditional patterns, or that those patterns didn't reflect RTW styles.  I knew there was a market for well-crafted, simple-to-sew patterns for more modern clothing designs. Hey June patterns have clearly illustrated step-by-step instructions and will yield garments that are easy to integrate into any wardrobe.  I love when people "hack" patterns to suit their needs, so I try to keep my patterns simple and classic so they can be easily altered if necessary.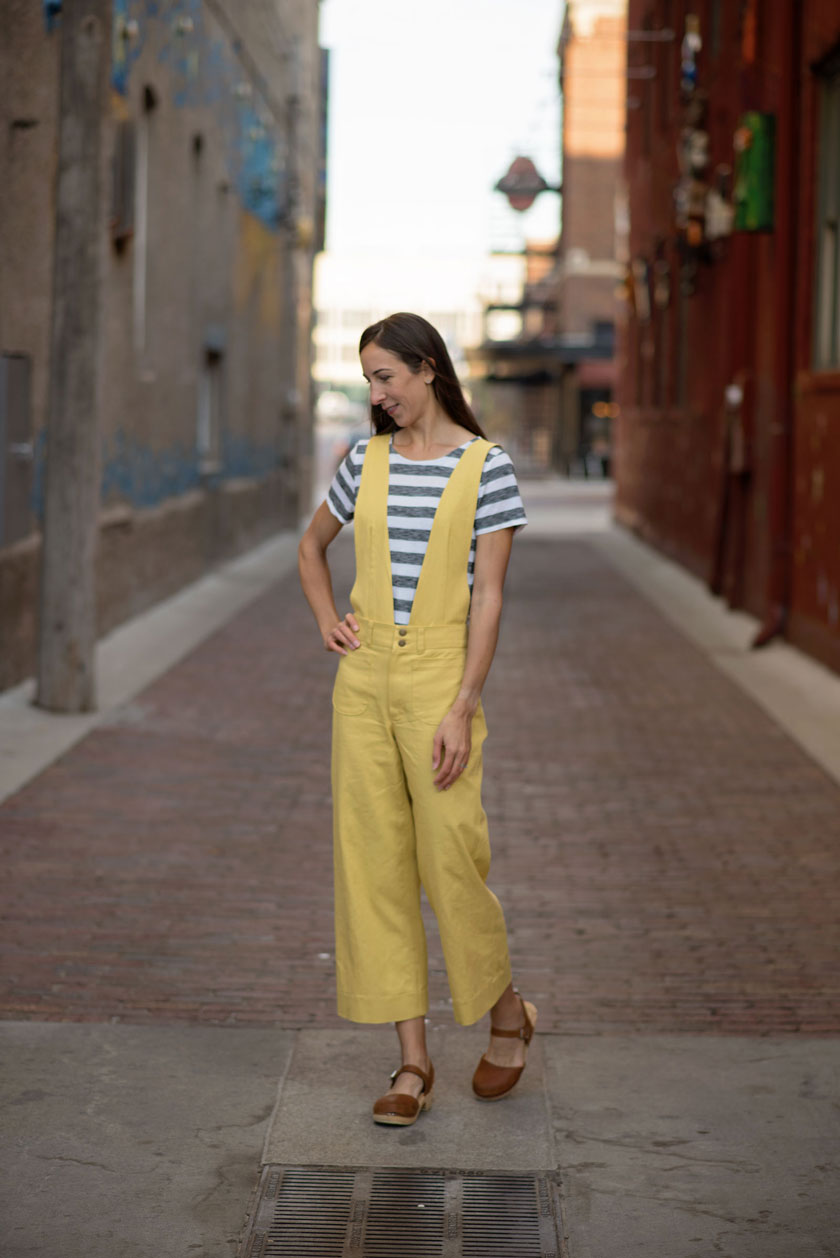 About: Closet Case Patterns is a sewing pattern design and education company aimed at giving modern makers the tools and techniques to create the wardrobe of their dreams. Our bilingual patterns, step-by-step tutorials, and obsessively clear online courses are intentionally changing the way women build – not buy – comfort, joy, and ease into their closets.
With a chic, modern aesthetic, our designs will help you create beautiful, functional and infinitely wearable garments you'll reach for again and again. Each pattern is professionally drafted and graded in sizes 0-20 (plans to extend our size range are currently in the works) and accompanied by clear, detailed instructions to help you sew your dream wardrobe with confidence.
Check out this great sewing blog.
We hope that you enjoyed our roundup of the Top Sewing Bloggers. If you're interested in DIY please check our list of the Top DIY Bloggers to Follow in 2019 and All About Upcycling and Embroidering.